Best Hotels In Capri, Capri has always been one of Italy's most attractive destinations, famous for its jaw-dropping landscape – made of limestone and sandstone in the bay of Naples, delicious cultural cuisine, and shopping opportunities. This island is beloved by international jet sets and Hollywood celebrities. Yes, you heard it right! If you are in Capri, there is a very good chance that your Café table maybe next to a celebrity Or You will dine with a view over the sea just a few seats away from the great musician. This small island might be the municipality, but it is the world on its own. People usually fall head over heels in love with this island's beauty.
Best Hotels In Capri:
Describing the beauty of the island of Capri requires several paragraphs. Since you are here to find the best hotels in Capri, a hotel that offers good customer service, high-quality amenities, and a comfortable, well-appointed room, here Agoda can become handy for you. They have a huge collection of four and five-star hotels all across the world.  Here are the 4 best hotels in Capri by Agoda.
1. Hotel Della Piccola Marina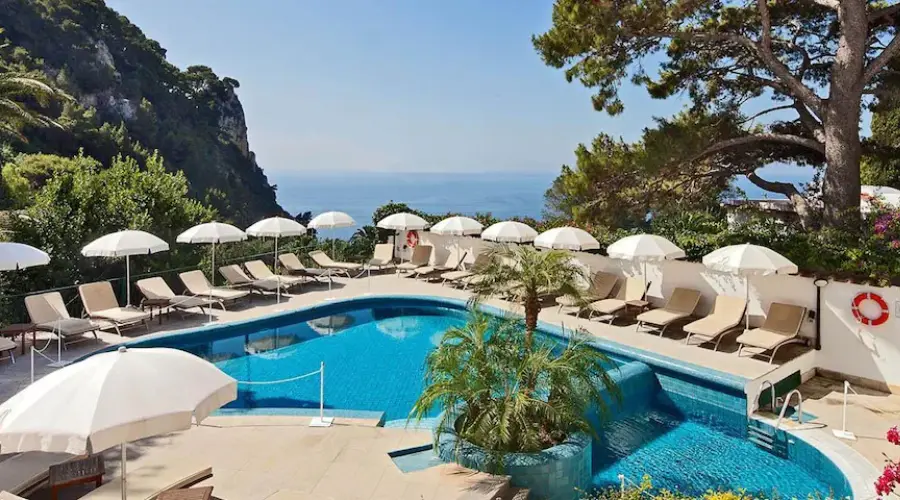 When you are traveling to an Island like Capri with someone (friends, family, or loved one), it is best to have a good property that is designed to host families. To be able to enjoy your vacation, you need a hotel that has a spacious room, a relaxed environment, and helpful amenities. And guess what? Hotel Dell Piccola has it all. This four-star hotel is just a 10-minute walk from the Pizzetta, Capri main square. The hotel offers Flat TV, a minibar, air conditioning, and free Wi-Fi in all rooms. Moreover, you can enjoy a pool and breakfast during the visit. In short, this hotel is one of the best hotels in Capri Italy.
---
2. Regina Cristina Hotel
This four-star hotel is situated a few steps from the famous shopping street "Camerelle" – FYI, It is home to luxury fashion brands like Gucci, Giorgio Armani, and Luis Vuitton. The hotel also offers a pleasant and calm atmosphere and also has a nice pool to relax in after a day at the beach or on a boat. You can also book rooms with a sea view terrace on the Faraglioni bay, a garden view balcony, or a window overlooking the town. In addition to all these features, the hotel offers free WIFI, paid public parking nearby, breakfast, massage, 24-hour front desk help, and much more.
---
3. Albergo Gatto Bianco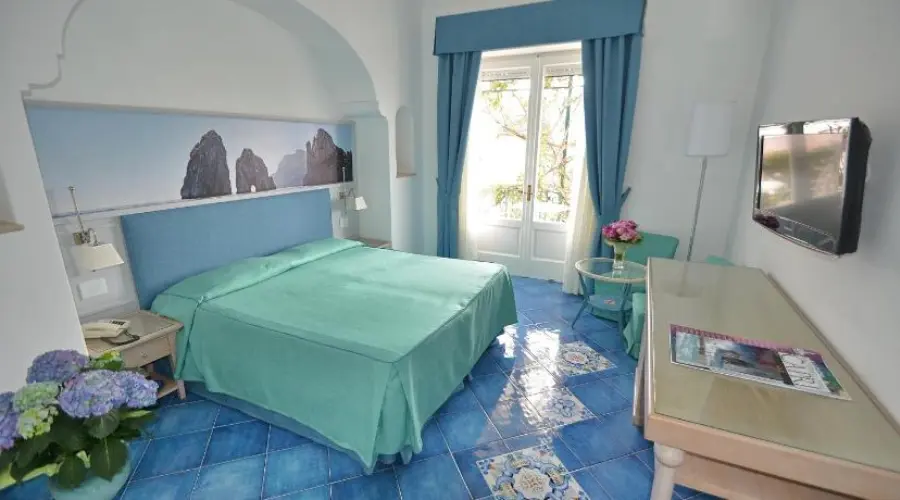 Albergo Gatto Bianco is a four-star hotel – located right in the center of Capri, just 150 meters from the Piazzetta and 100 meters from Via Camerelle. The hotel is suitable for everyone because you can select a room as per your preference. All the rooms are furnished in typical Mediterranean style, decorated in a soft pastel tone. If this holiday is just for relaxation and rejuvenating your mind and body, then you will be loving their Willens Centre Delphina.
---
4. Hotel Weber Ambassador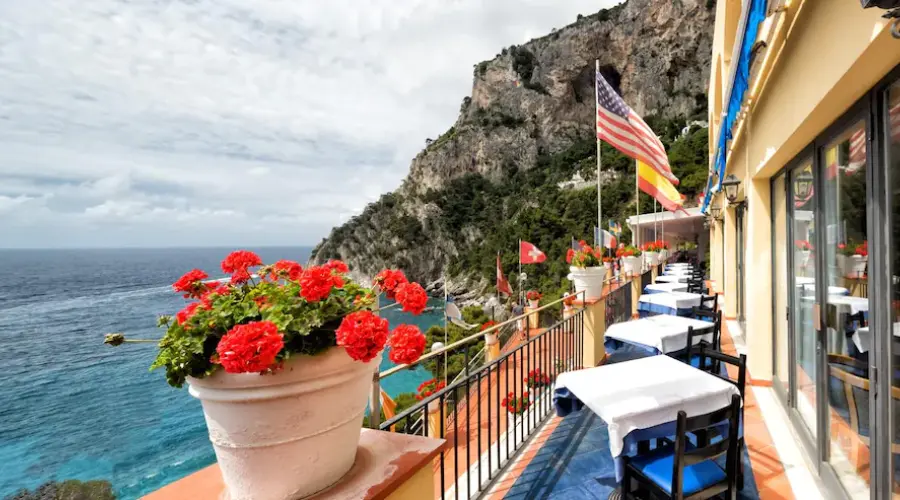 This hostel is also one of the best hotels in Capri for those who want to stay at a more scheduled location and escape the busy atmosphere of the island of Capri. The hotel's location is away from the nosy and crowded street, where all the bars and nightclubs are, and where many young people spend the night with friends. Don't worry; this hotel location is not too far. You just use their free shuttle service to get here. Hotel Weber Ambassador offers different types of rooms, all with the latest in contemporary comfort and several featuring views of the Faraglioni and terraces facing the sea. the best hotels in capri consider Their deluxe double room has a comfortable air-conditioned room featuring a spectacular sea view, TV, Free WIFI, and Breakfast.
---
Conclusion
Choosing the best hotels in Capri Italy depends on person-to-person needs and preferences. When you are looking for a hotel, it is important to consider things like location, room, options, amenities, service, and reviews. These four hotels are considered to be among the best hotels in Capri. If you like to explore more about traveling-related content, check out this website Trailfollow.
FAQ's