Are you a big football fan? Do you go crazy when Lionel Messy plays? Are you looking for the best hotels in Barcelona?If yes, you must tour Barcelona, a city situated on the coast of northeastern Spain. We all know Spain is the hub of football and the most preferred location for all football. However, Barcelona also offers other attractions, making it a fantastic place to visit. Barcelona is the second most populous city in Spain and is a commercial trade centre known for its physical beauty, individuality, and cultural interest. Barcelona is also called the "Paris of Spain" because of its remarkable cultural history.
It is one of the most exciting and vibrant cities that has something for every age group. It is packed with fantastic beaches, rich history, buzzing nightlife and stunning architecture. When you visit Barcelona, you can do things like visit Casa Batllo, Sagrada Familia, Parc Guell etc. However, football lovers can visit Camp Nou. There are places for kids and families as well where they can enjoy such as Aquarium, zoo Poble Espanyol etc. There are some of the best hotels in gothic quarter Barcelona where you can plan your stay. Barcelona hosts a range of hotels and restaurants, clubs and bars, making it the ideal destination for all the young millennials. With its scenic beauty and lively ambience, Barcelona is the perfect destination for someone looking to get a rejuvenating change in life and who wants to explore the culture of Spain.
If you are planning to visit Barcelona, then you must be looking for the best hotels in Barcelona Spain, to stay for maybe a week or 10 days. Here we have shortlisted a few of the best hotels in Barcelona that will make your stay comfortable and memorable.
List of Best Hotels in Barcelona
1. Barcelona Airport Hotel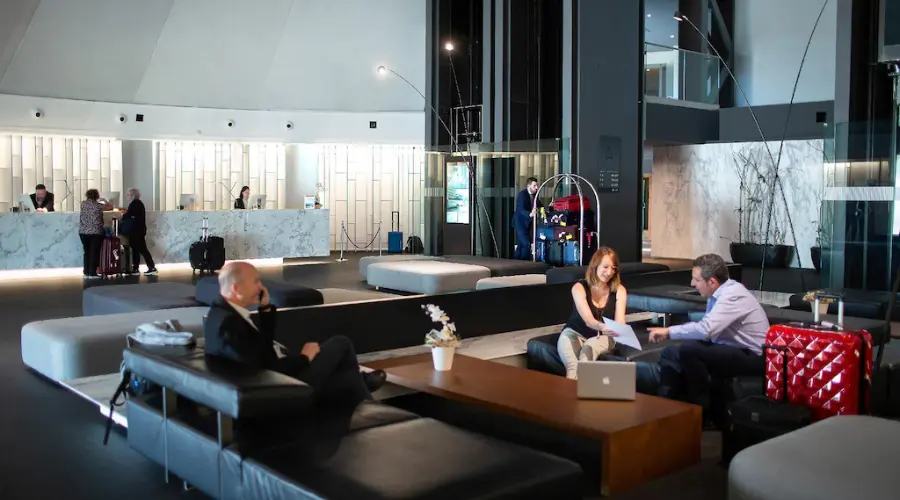 If you are looking for the best hotels in Barcelona near the Airport, then Barcelona Airport Hotel is the place you shouldn't miss out. It is located in the airport part of Barcelona and offers some of the best amenities to its guests. This property is rated 4 stars because of the excellent customer service and extraordinary amenities such as free wi-fi access in all rooms, an outdoor pool on-site, and a fitness centre and restaurant.
The location of the hotel makes it even more preferable and among the best hotels in Barcelona as you can easily access public transportation within 690 meters. Along with these 24 hours, front desk services and free airport transfer are available. Moreover, this restaurant is safe from a hygiene point of view. You will find several types of rooms, such as Double or twin rooms, deluxe rooms, superior rooms, etc.
---
2. Arc House Gracia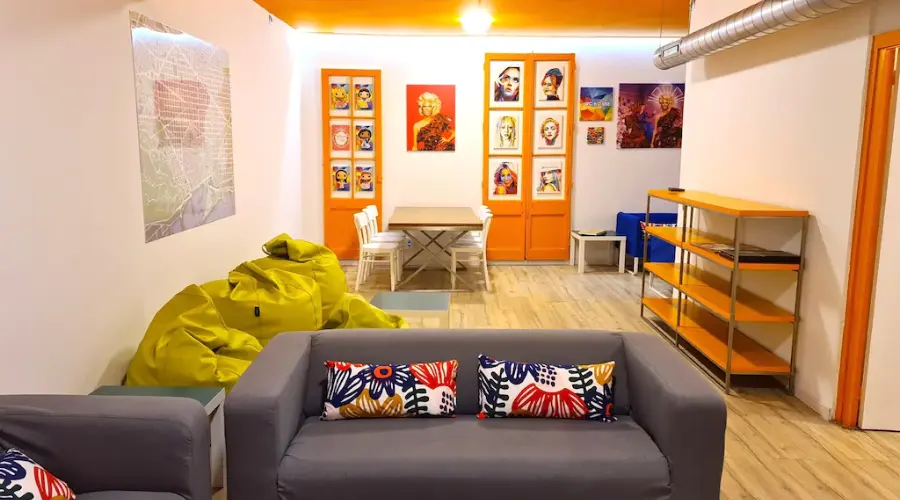 Arc Hotel Gracia is one of the best hotels in Barcelona, which offers some great amenities to the customer. Apart from its strategic location, it offers wi-fi access to all rooms, space for storing luggage, a game room for entertainment, and express check-in and check-out. Moreover, you will get several types of rooms, such as a bed in a 4-bed dormitory room, if you are planning to visit Barcelona with your friends. A double bed with a shared bathroom, a female dorm and a mixed dorm is also available. Overall, Arc House Gracia hotel is best if you are planning a trip to Barcelona with your friends or colleagues. You can get these rooms at affordable prices.
---
3. Catalonia Park Guell Hotel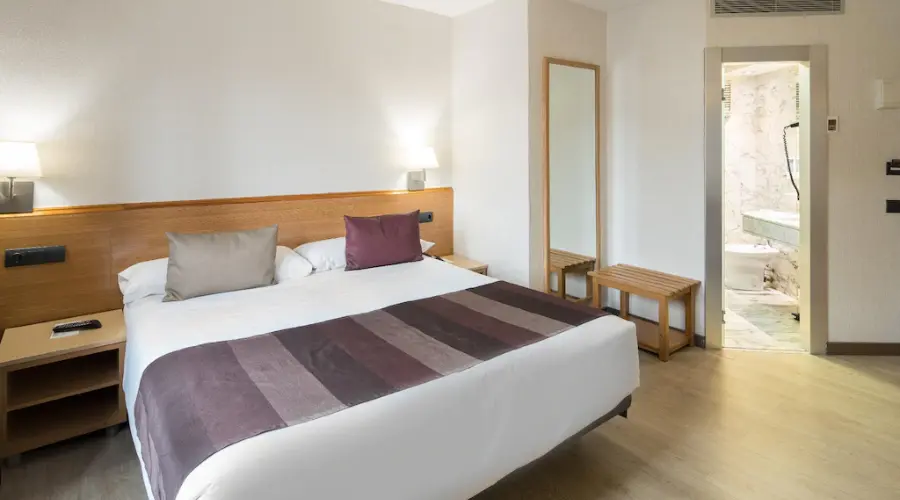 You can make your stay more comfortable with the best hotel in Barcelona named Catalonia Park Guell Hotel. Being a three-star hotel, it offers fantastic amenities that you can't find everywhere. All the rooms are air-conditioned, and free wi-fi access is available. Moreover, all the standard hygiene and safety norms are followed to safeguard the health of the visitors. Even pets are allowed on this property. Double room for one person, double or twin room, single room and many other types of rooms are available to choose from. You can also access public transportation within 320 meters.
---
4. Hotel & Spa Villa Olimpic@ Suites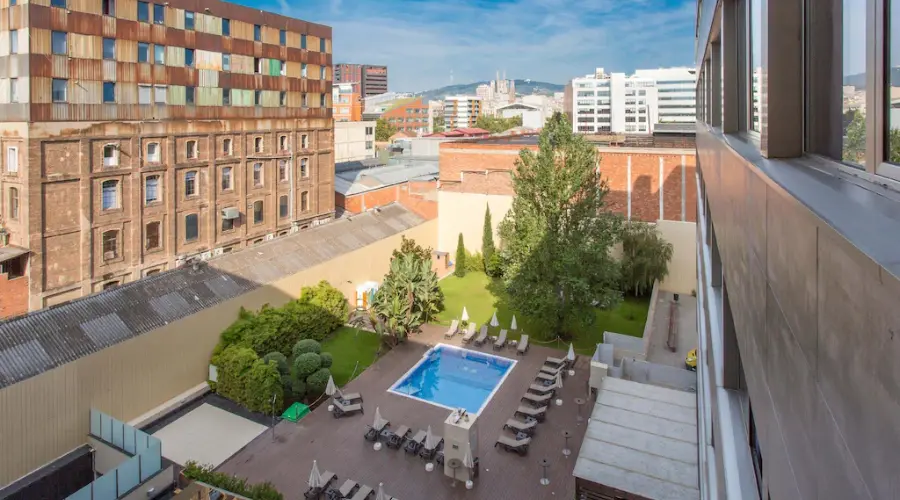 If you want to make your living more lavish and comfortable, then Barcelona best hotelname Hotel & Spa Villa Olimpic, is going to be the best choice. You will get access to a sauna, hot tub and even massage at the hotel. Apart from free wi-fi access to all rooms and the fitness centre, a car power charging station is also available. You can select from the types of rooms available, which include a Standard room, a double room with spa access, and a Junior suite. Not to forget, it is the best hotel in Barcelona that is rated a 4-star hotel, so all the amenities are of a high standard.
---
5. Best Western Plus Hotel Alfa Aeropuerto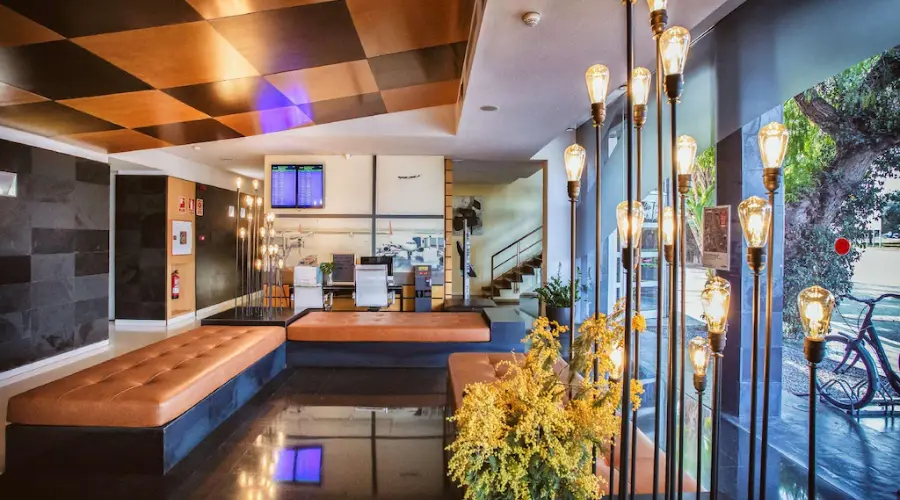 If you want to enjoy an excellent meal at the start of your day along with a lavish stay, then Best Western Plus Hotel Alfa Aeropuerto is the one for you. You get access to free wi-fi in all rooms, free airport transfer, 24 hours check-in, shuttle service, car parking and an indoor swimming pool. All the safety standards and covid protocols are strictly followed to ensure safety, thus making it the best hotel in Barcelona.
Wrap up
Finding a nice and comfortable location to stay in is not easy when you are new to a city. However, with proper research beforehand, you can get hold of some of the best locations. You can visit the Agoda website to find some of the best hotels in Barcelona and book them in advance to avoid the last-minute hassle. To learn more, be sure to visit the Trailfollow platform.
FAQ's