Martha's Vineyard, located right off the coast of Cape Cod in Massachusetts, has lovely towns and sandy beaches to explore. You will adore spending time in this excellent East Coast resort, whether searching for a tranquil escape or an epic weekend away with pals.
Martha's Vineyard is a popular weekend retreat for New Englanders, with ferry connections to Massachusetts, Rhode Island, and New York. On summer weekends, visitors rush here to stay at one of the island's ancient inns, dine at sea-to-table restaurants, and bask in its breathtaking natural splendor.
You will want a nice place to rest no matter how you spend your days at Martha's Vineyard. Fortunately, it has various boutique B&Bs, historic inns, and fun-filled luxury resorts. There are so many that you might have trouble picking the best one. So we have compiled a list of the best hotels in Martha's Vineyard to assist you in planning your ideal vacation!
List of best hotels in Martha's Vineyard
1. The Sydney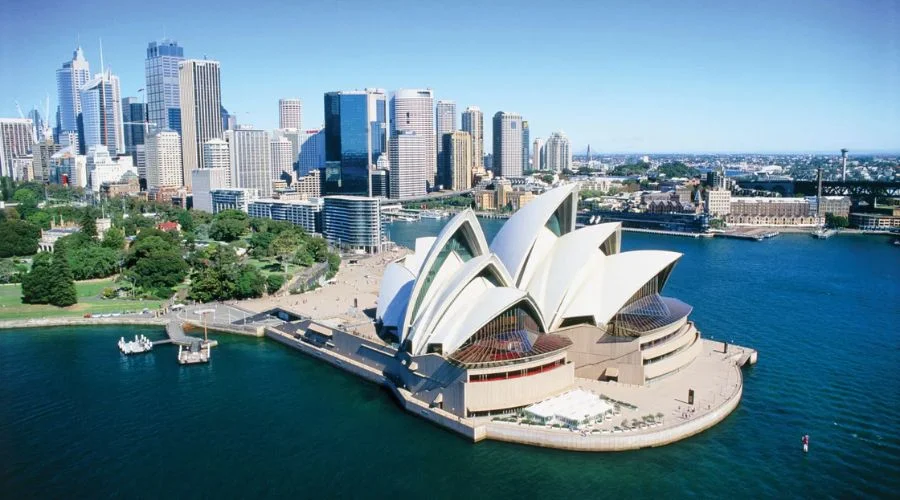 The Sydney, located in the middle of Edgartown, is one of the best hotels in Martha's Vineyard if you want to walk to galleries, bars, and restaurants. Moreover, Sydney's rooms are among the most fashionable in town. This small B&B has guest rooms in the 19th-century Captain's House and a more modern structure. Choose a room there for retro-style furnishings and decor, ultra-plush beds, adorable sitting areas, and broad flat-screen TVs. Head down to the lobby cafe and patio in the mornings to fill up on the complimentary buffet breakfast. The staff will also provide coffee, tea, and sparkling water.
---
2. Summercamp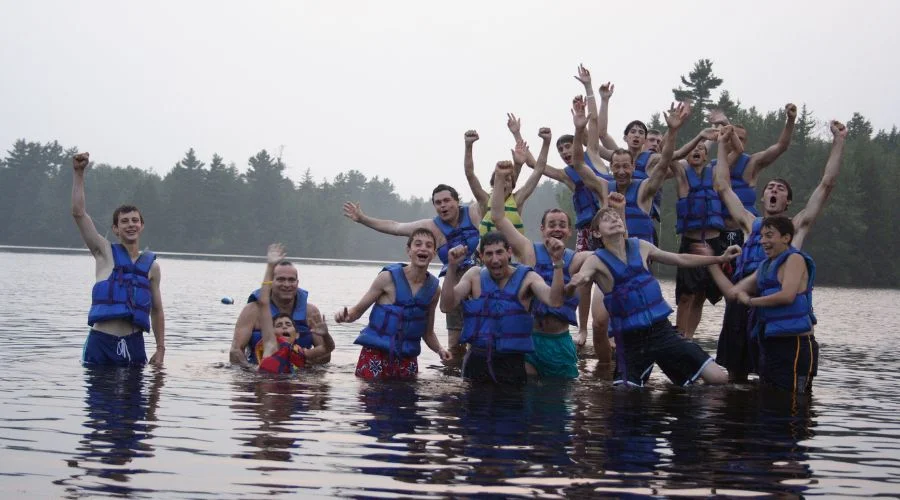 Summercamp, as the name suggests, is a carefree and beautiful retreat hidden in the Oak Bluffs area. The Summercamp building, once a renowned summer campsite, is entertaining visitors since 1879. Today, this one of the best hotels in oak bluffs Martha's Vineyard pays tribute to its summer camp heritage while providing guests with everything they might want for a fun-filled vacation. There is something for everyone, from small Twin Bunk accommodations to enormous Water View King Suites.
---
3. The Edgartown Inn
The Edgartown Inn, located 15 minutes from the ferry port in Oak Bluffs and across the street from the ferry in Edgartown, is the ideal choice if you do not plan on driving much during your trip. You can also stroll or bike to the best pubs, restaurants, and galleries in Edgartown, the Edgartown Harbor Light, and Fuller Street Beach. There are 12 elegant rooms to select from, each with exquisite amenities and boho-chic accents. The luxurious bed, wide smart TV, and mini-fridge will delight you. If you are willing to spend, the King Deluxe Balcony room on the third level provides a bit more space and a private balcony with ocean views, making it one of the best hotels in Martha's Vineyard.
---
4. Hob Knob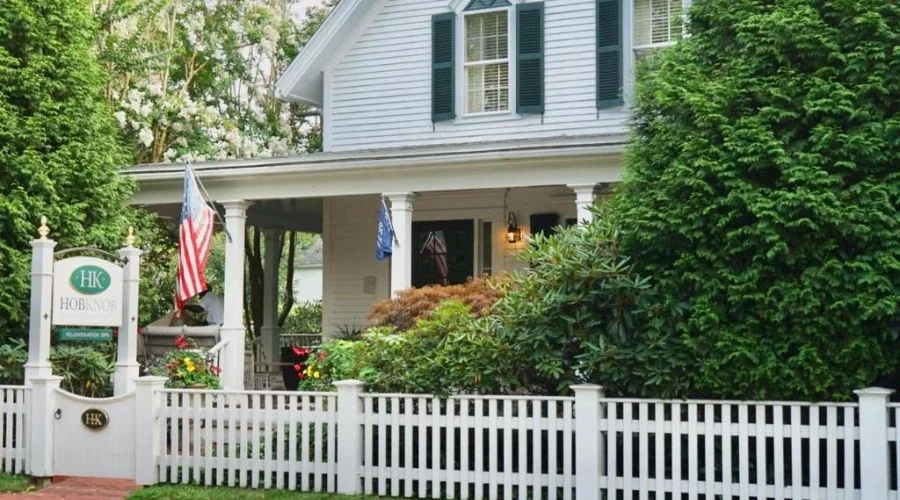 Hob Knob Luxury Boutique Hotel & Spa is one of the best hotels in Martha's Vineyard. This historic hotel on the Main Street of Edgartown is welcoming guests for almost 100 years. There are 17 nicely designed rooms to select from, all with colorful touches, unusual antiques and art, and tributes to coastal New England. The luxurious king-size mattresses with Frette linens, premium ensuites with soaking tubs and organic amenities, and mini-fridges with food and drinks will make you feel perfectly at home. If traveling with a pet, reserve a pet-friendly Private Entrance Suite with Kitchenette. Not only will your dog be at ease, but you will also enjoy a convenient kitchenette and living room.
---
5. Harbor View Hotel
Harbor View Hotel, which dates back to 1891, provides the ideal blend of historic charm and sophisticated comforts. In addition, the hotel offers panoramic views of Edgartown Harbor, Lighthouse Beach, and the Edgartown Harbor Light. Explore the renovated grounds for a heated saltwater pool, stylish private cabanas, and a cutting-edge fitness center. You will also have free golf cart shuttles, Mercedes-Benz automobiles, and bicycles to go to and from the beach and town. When hunger hits, Bettini Restaurant, a local favorite, serves fresh seafood meals and exquisite wines. Luxury amenities are also available in the guest accommodations. The lodging options cater to all types of guests, from gorgeous suites with an ocean view to picture-perfect cottages with plenty of space. It is the best beach hotel in Martha's vineyard.
---
6. The Christopher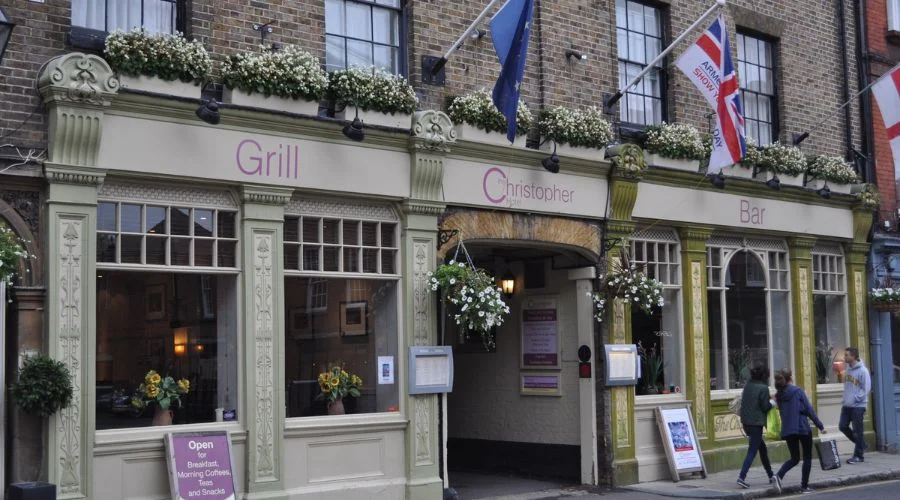 If it is not clear by now, Martha's Vineyard is bursting with chic bed and breakfasts, with The Christopher being one of the best hotels in Martha's Vineyard. Even the most standard rooms appear to be from a magazine. The mid-century modern furnishings, 32-inch flat-screen TV, and designer ensuite will appeal to you. These rooms also have thoughtful additions such as waffle kimono bathrobes, wine glasses, blackout shades, a corkscrew, and an ice bucket. You can start your day at the breakfast bar in the lobby in the morning. The complimentary breakfast buffet includes everything from fried egg dishes to crispy bacon and freshly baked cornbread. In addition, when you return in the afternoons, you will meet an impressive selection of complimentary snacks.
---
7. Charles and Charles MV
Charles & Charles MV, in Vineyard Haven on the island, is one of the best hotels in Martha's Vineyard if you want to be close to the boat. This little hotel has only six guest rooms that range in size. If you do not intend to spend much time in your room, the Chilmark provides 225 square feet of space and a convenient coffee maker, mini-fridge, and luxurious toiletries. If you want all the conveniences of home, the Vineyard Haven Suite has 375 square feet of space, a full kitchen, a separate living area, and a small patio.
---
8. The Oak Bluffs Inn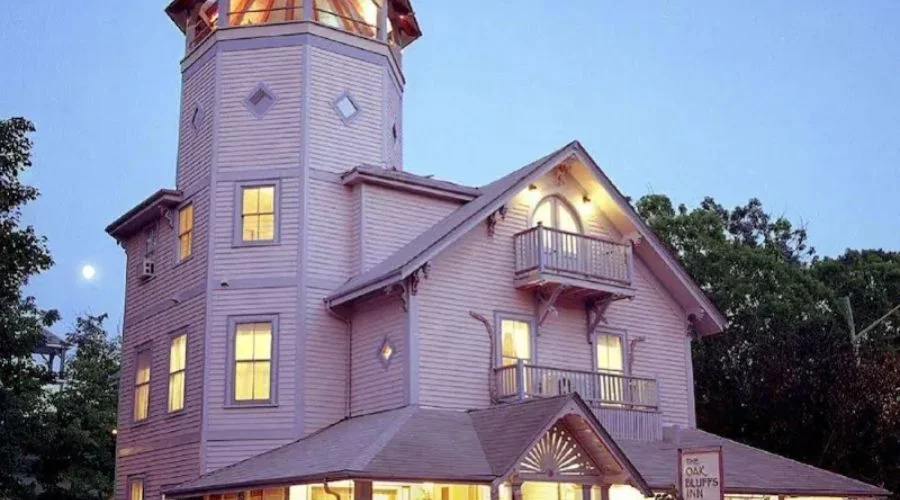 The Oak Bluffs Inn, another historic jewel in the heart of Oak Bluffs, is an ideal choice for an intimate inn-style stay. This quaint inn, housed in an 1870 Victorian property, has attracted A-list celebrities, including Woody Harrelson, bell hooks, and Spike Lee. The inn has ten wonderfully furnished rooms, each of which is unique. There is something for every kind of tourist, from child-friendly rooms to fully furnished family-friendly apartments to romantic hideaways. Despite the absence of an on-site restaurant, proprietors Rhonda and Erik Albert are Martha's Vineyard specialists who adore recommending the top bars and eateries! The Oak Bluffs Inn undoubtedly ranks among the best hotels in Martha's Vineyard in terms of customer service.
---
9. Edgar Hotel Martha's Vineyard
The Edgar Hotel Martha's Vineyard is located on Upper Main Street, less than a mile from the center of Edgartown. With modern rooms and thoughtfully added facilities, you will have everything you need for a classic Martha's Vineyard vacation! You will like the complimentary amenities, which include Wi-Fi, outdoor parking, and weekday newspapers. If you do not want to venture into town, there is an on-site restaurant where you can eat lunch and dinner. A grocery store next door is ideal for bringing food and groceries to your accommodation. All of the modern accommodations have seaside beauty and modern facilities. Watching your favorite HBO series on the 40-inch flat-screen TV, catching up on emails at the ergonomic desk, and relaxing in the enormous walk-in shower are all highlights. You will also have in-room coffee machines and mini-fridges to store cold drinks and leftovers.
---
10. The Richard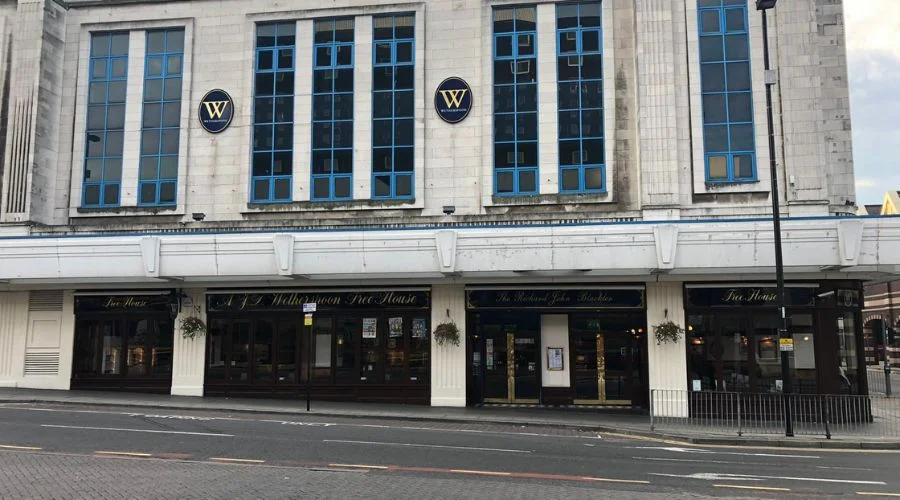 The Richard is smack on Main Street, in the middle of Edgartown. Step inside, and you will instantly realize why this is one of the most popular Martha's Vineyard hotels! It is tough not to fall in love with the stylish interiors. Even the basic rooms feature elegant retro-modern design and furniture, luxurious queen-size beds, and 43-inch televisions. If you are in town for a special event, The Lark Suite, with 520 square feet of space, two rooms and bathrooms, a private balcony, and a living area, is the best accommodation in the house. You and your crew can fill up on its seriously fantastic morning breakfasts.
---
Conclusion
Tisbury is the only town on the island with two names; it is also known as Vineyard Haven. The official town name in Tisbury. However, the library and post office use Vineyard Haven. The article covers the best hotels in this area. For more information visit the official website of Trailfollow.
FAQ's