The stunning city of Kalamazoo is located in the southern part of Michigan, the home of the wolverine. Check into a beautiful hotel in Kalamazoo MI that offers a variety of outstanding features for your enjoyment and comfort to create memories that will last a lifetime. There are several hotel options where you can engage in activities like working out at a fitness center, relaxing by the pool, unwinding in your cozy room, sampling delectable cuisine at a restaurant, and so forth. Whether you are traveling alone, for a romantic break, a business trip, a family holiday, or a trip with friends, you can quickly locate the appropriate hotel in Kalamazoo MI.
Top hotel in Kalamazoo mi
1. Red Roof Inn Kalamazoo West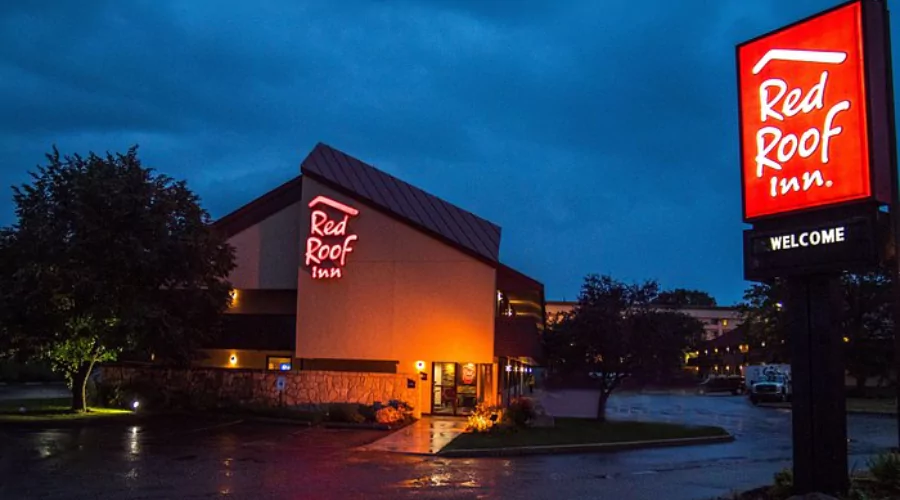 One of the best hotels in Kalamazoo, this place to stay offers a variety of local activities for you during a fun weekend getaway with friends. Have a blast as you investigate the region and undertake activities like going on a shopping spree, having an exciting time bowling, eating at a nearby restaurant, spending quality time in the great outdoors at a wildlife reserve, and a variety of other things. After an exciting day of exploring the neighborhood, unwind in your cozy accommodation, which includes soft bedding, fluffy pillows, a flat-screen television, luxury bathroom amenities, well-lit workstations, etc.
---
2. Courtyard Kalamazoo Portage
You can get to Binder Park Zoo, Timber Ridge, Kal-Haven Trail, and the Gilmore Car Museum from this Courtyard hotel in Kalamazoo if you are traveling by car. After your exploration is done, relax in the indoor pool or work up a sweat in the exercise room. Every morning, breakfast is provided at the on-site café along with your essential Starbucks coffee. Visit the adjacent Grand Traverse Pie Company for dinner.
---
3. Towne Place Suites Kalamazoo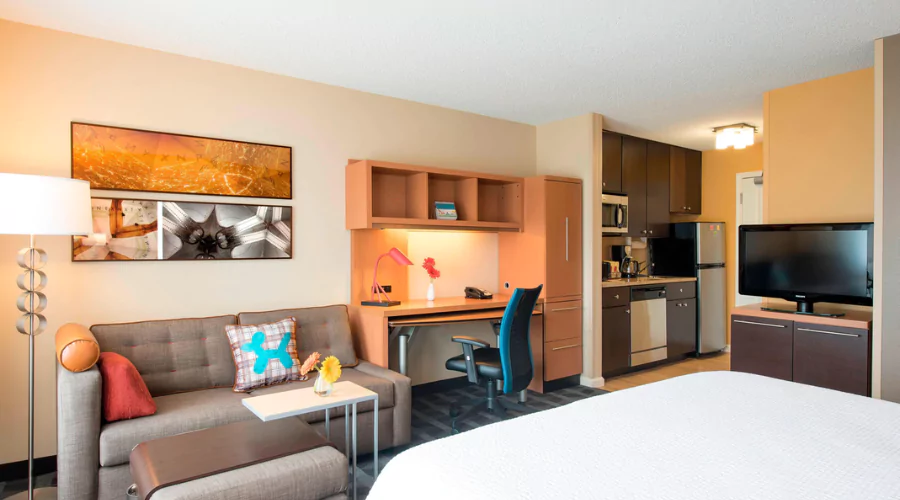 If you need an extra room while in Michigan, this Towne Place Suites is a sure thing. By reserving a pet-friendly room, you can bring your pet along as well. There are kitchens in each of the studio and one-bedroom suites if you want to prepare your meals, but a complimentary buffet breakfast is also provided each morning. Just a few seconds away is the interchange for I-94 and US-131.
---
4. Hilton Garden Inn Kalamazoo Downtown
This elegant red-brick building, which was once a Masonic lodge, has now been converted into a modern Hilton Garden Inn, but you can still see remnants of its previous use in the symmetrical widows and castle-like meeting hall. For more space, reserve the deluxe room. You can walk to Waldo Stadium, the Air Zoo, and Bell's Eccentric Cafe from this downtown location. There is on-site parking conveniently linked to the main building by a pedestrian bridge.
---
5. Hampton Inn Kalamazoo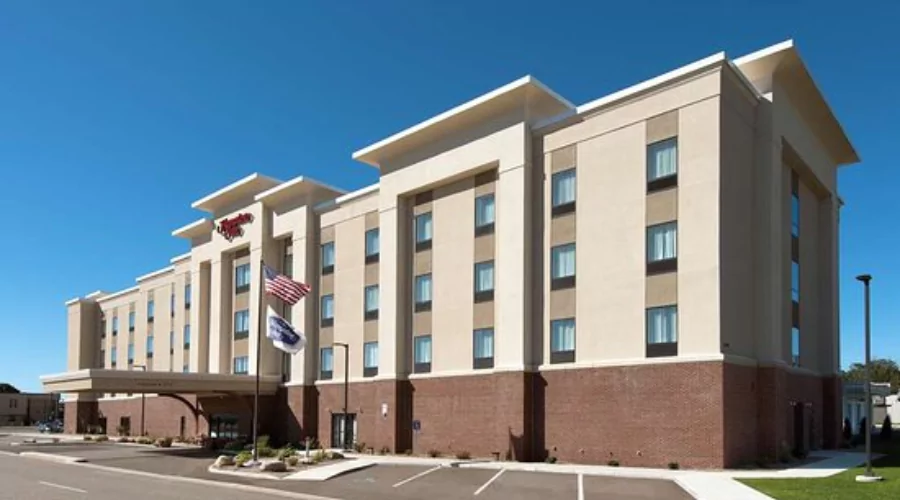 This budget hotel's convenient location off I-94 and proximity to the Kalamazoo/Battle Creek International Airport make it the perfect home base for a quick trip to the area. You can start your day off with a delicious hot and cold breakfast. If you want to leave quickly, you can also take advantage of the weekdays' convenient breakfast bags.
---
6. Radisson Plaza Hotel at Kalamazoo Center
If you're searching for a luxurious 4- or 5-star hotel in Kalamazoo MI to share with your traveling companions, take a peek at this establishment. This award-winning hotel has a gift shop with many souvenirs, an indoor pool, a jacuzzi for relaxation, a salon for getting your hair done, a spa with many treatments, and much more. Additionally, it has magnificent banquet spaces perfect for weddings, bridal showers, family reunions, business meetings, and other important events.
---
7. Best Western Plus Kalamazoo Suites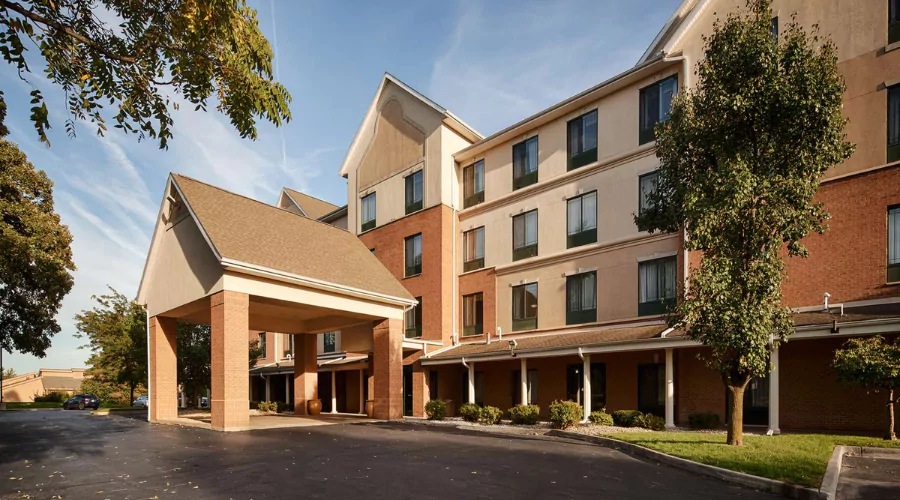 In this hotel in Kalamazoo MI, you can quickly discover good, reasonable hotels packed with features and services for a more relaxing and enjoyable stay, like this excellent accommodation facility. In addition to a daily breakfast that includes waffles, cereals, bacon, seasonal fruit, eggs, yogurt, and more, it boasts a fitness facility with simulators, stationary cycles, weightlifting machines, stair steppers, and more. A heated indoor pool, a hot tub, a business center open around-the-clock, photocopying, faxing, a coffee shop, roomy banquet spaces, ADA-accessible amenities, and more are also included.
---
8. Kalamazoo House
If you are looking for unique hotels or resorts in the Kalamazoo region to go on a romantic break with your lover, have a look at this lodging option. It features an amazing deal for you and your significant other that includes a chilled bottle of champagne or wine, strawberries covered in chocolate, a bouquet of fresh flowers, and much more. The hotel's Grand Rapids room has everything you will need for a romantic getaway, including a two-person jacuzzi tub, plush linen, a flat-screen TV with a DVD player, a king-sized bed, and everything else.
---
9. Super 8 by Wyndham Kalamazoo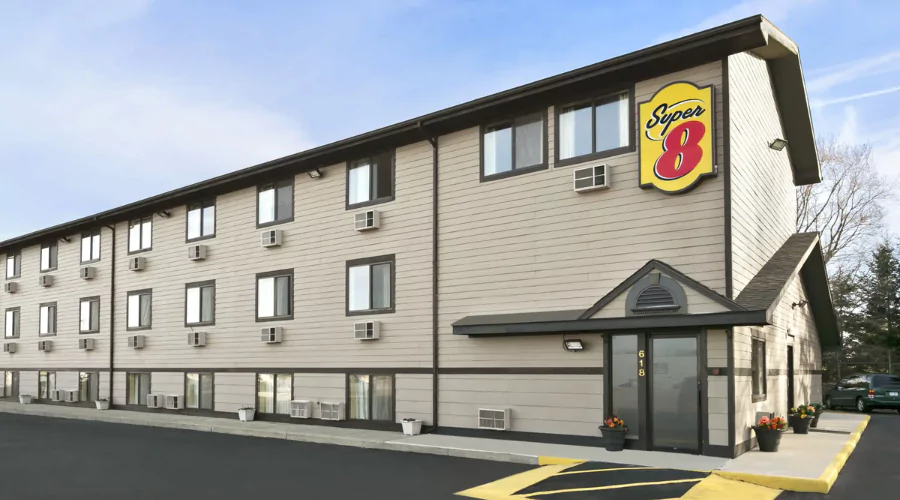 Wyndham Super 8 A low-cost hotel named Kalamazoo was built in 1985. There are 62 guest rooms on its three floors. It has a tour desk, wonderful complimentary breakfast, vending machines with savory snacks and energizing drinks, a communal lounge with a flat-screen TV, cribs upon request, and more. Many eateries serve a variety of delicious cuisine and many retailers are also close by.
---
The Bottom Line
A large metropolis with a small-town atmosphere is Kalamazoo. Beyond its commercial image as a center for the pharmaceutical industry, this Michigan city has a vibrant undercurrent. While resting in an aforementioned top hotel in Kalamazoo MI, enjoy some of the most delicious craft beer in the nation at Bell's Brewery, explore the location where Gibson guitars were built, or attend a hockey game at the Wings Event Center. You can follow the Trailfollow website for more information on cheap hotel rooms in Kalamazoo MI. 
FAQs