With its trendy neighbourhoods, beautiful parks, and lively cultural scene, it's no wonder that millions of tourists flock to Brooklyn every year. From boutique hotels to bed and breakfasts, Brooklyn has it all. But which hotels are the best? In search of the best hotel in Brooklyn? Let us guide you in locating the best-rated hotels within your price range. In this article, we'll take a look at the best hotels in Brooklyn that offer an exceptional experience for all types of travellers.
Here is a list of best hotel in Brooklyn:
Let us look at the best hotel in Brooklyn.
1. The Union Hotel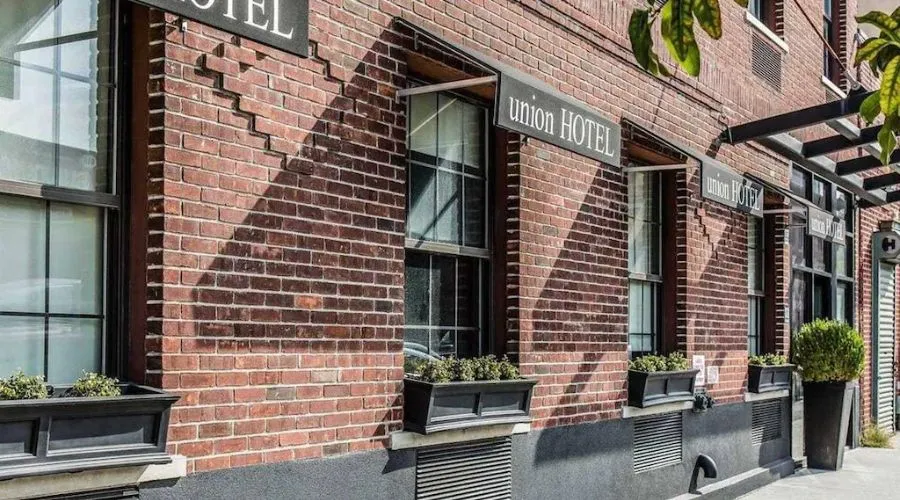 The Union Hotel in Brooklyn is one of the best hotel in Brooklyn as it is known for its adults-only policy, making it a popular choice among couples and solo travellers seeking a peaceful and romantic getaway. The hotel's interior boasts a stylish atmosphere with exposed brick walls and vintage decor. The rooms are spacious and feature luxurious amenities like plush bedding, free Wi-Fi, and flat-screen TVs.
It is situated in the trendy neighbourhood of Gowanus, which is known for its art galleries, bars, and restaurants. The hotel is also within walking distance of other popular Brooklyn attractions like the Brooklyn Museum, Prospect Park, and the Barclays Center.
---
2. EVEN Hotel Brooklyn
It is a modern and trendy hotel located in the heart of Brooklyn, New York. It is a part of the InterContinental Hotels Group (IHG) and caters to wellness-conscious travellers who prioritise their health and fitness during their travels. Not only this bar, game room, and free wifi in every room facility are given to the customers. Here even pets are allowed. 
Each room has a fitness zone with a foam roller, yoga mat, resistance bands, and a fitness ball, allowing guests to work out in the comfort of their room. These amenities place it on the list of the best hotel in Brooklyn. The hotel has a 24-hour gym that is equipped with state-of-the-art equipment, and a staff of Wellness Coaches who are available to provide fitness advice and motivation. 
---
3. Pod Brooklyn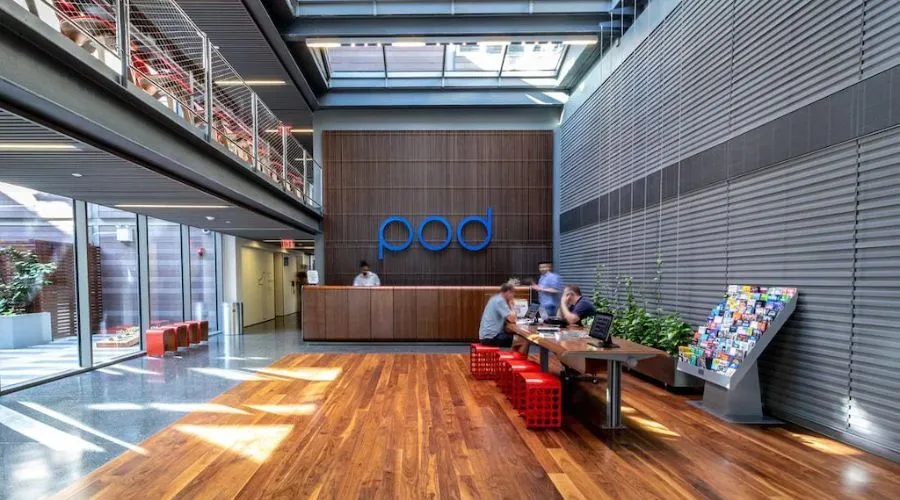 Pod Brooklyn Hotel is a modern and affordable hotel located in the heart of Williamsburg, Brooklyn. The hotel features a variety of room options including bunk beds and queen beds, making it a popular choice for solo travellers, couples, and groups of friends. The rooms are designed with a minimalist approach and are equipped with modern amenities such as free Wi-Fi, flat-screen TVs, and air conditioning. One can even rent cycles and enjoy the solo ride.
Pod Brooklyn Hotel offers various facilities to its guests, including a rooftop bar with panoramic views of Brooklyn and Manhattan, a courtyard garden, and a café. The hotel also provides a communal workspace for guests who need to work remotely. Additionally, guests have access to a fitness centre and laundry facilities. It can be the best hotel in Brooklyn for you.
---
4. The Holiday Inn Brooklyn Downtown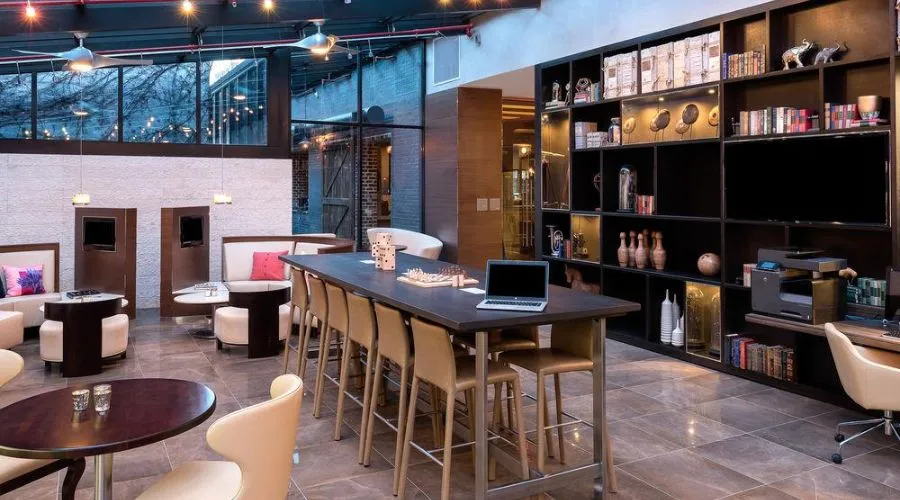 This hotel is a 14-story, modern hotel located in the heart of Brooklyn. The hotel is stylishly furnished and equipped with all the modern amenities that travellers expect. The hotel's central location puts guests within easy reach of popular attractions like the Brooklyn Museum, the Brooklyn Bridge, and the Barclays Center.
The Holiday Inn Brooklyn Downtown has a range of facilities, including a fitness centre, a business centre, and a restaurant serving breakfast, lunch, and dinner. Guests can enjoy free Wi-Fi throughout the hotel, as well as free on-site parking. The hotel also has meeting rooms and event spaces available for business and social events. With excellent service, it also contains an indoor swimming pool. It is a popular choice for both business and leisure travellers who want to stay in the heart of Brooklyn while enjoying modern amenities and excellent service.
---
5. Ace Hotel
Ace Hotel Brooklyn is a great choice for travellers who want to experience the vibrant and creative culture of Brooklyn. The list of the best hotel in Brooklyn NY includes the name of this 4-star hotel. The rooms are cosy, spacious, and well-appointed, with comfortable beds and plenty of modern amenities like flat-screen TVs, free Wi-Fi, and Bluetooth speakers.
Ace Hotel Brooklyn is also home to a variety of dining and drinking options, including a lobby bar, a rooftop bar, and a coffee shop. The hotel is also known for its event spaces, which can be rented out for parties, weddings, and other special occasions. 
---
Conclusion 
Brooklyn is a melting pot of cultures, art, and entertainment, and its hotels are a reflection of that diversity. Whether you're visiting for a quick weekend getaway or an extended stay, the best hotel in Brooklyn by Agoda offers comfort, convenience, and an unforgettable experience.  Still, looking for the best hotel in Brooklyn? Visit Agoda to get all of your questions about the Best hotel in Brooklyn answered. Make sure to book your stay with Agoda.com in one of these top-rated hotels to get the most out of your visit to this incredible borough. Go to Trailfollow for more such information. 
FAQ's