If you're looking for a luxurious and relaxing getaway, Marco Island is the perfect destination. Located on Florida's Gulf Coast, it offers an array of amenities to enjoy. From white-sand beaches and clear waters to world-class fishing and golf courses, multiple activities will keep you busy during your trip. But when it comes time to rest after a long day out, choosing the right accommodation can be key in ensuring a successful stay. In this blog post, we'll discuss the best hotels in Marco Island – from luxury resorts with top-notch services to affordable yet comfortable budget options – so that you can make an educated decision based on your needs and preferences!
Here are our top 5 best hotels in Marco Island:
In this guide, we have curated a list of the best hotels in Marco Island which you don't to miss:
1. JW Marriott Marco Island Beach Resort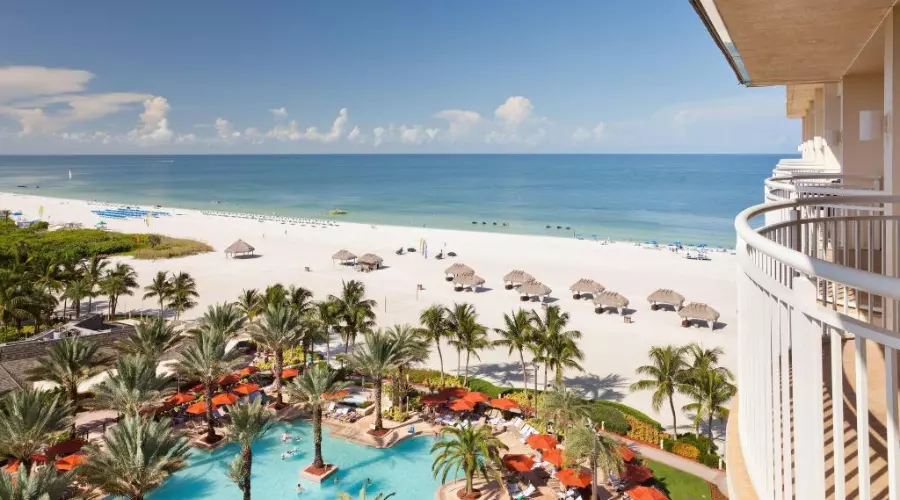 The JW Marriott Marco Island Beach Resort is a luxurious destination that offers guests an array of amenities and activities that make it the perfect place to stay. Boasting stunning white-sand beaches, refreshing pools, and spa facilities, it's no wonder why this resort is one of Florida's top-rated getaways. The accommodations are nothing short of exceptional; guests can choose from spacious guestrooms or lavish two-bedroom suites with private terraces overlooking the beach.
Guests also have access to dozens of restaurants serving up delicious regional cuisine as well as dining venues with live entertainment for added fun! From paddle boarding excursions in the ocean to playing golf on its 18-hole championship course – there is something for everyone at JW Marriott Marco Island Beach Resort! With its sunny climate and picturesque views, this exquisite resort provides unparalleled comfort while letting guests experience all that Southwestern Florida has to offer in style. It is one of the best hotels in Marco island.
---
Also read : The 4 Best Hotels in Tulsa, Oklahoma, USA to Visit in 2023
---
2. Hilton Marco Island Beach Resort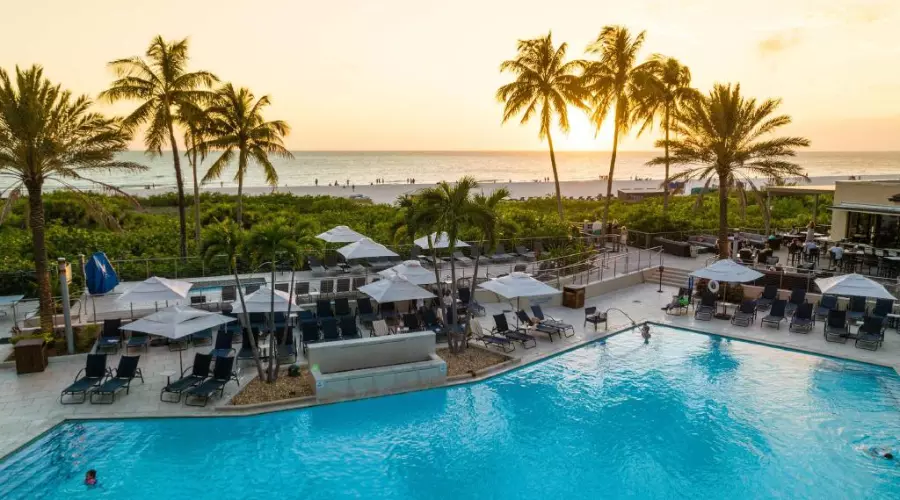 Hilton Marco Island Beach Resort and Spa is one of the best hotels in Marco Island. Located on Marco Island, this resort offers breathtaking views of the Gulf Coast. The elegant rooms boast high-end amenities such as marble bathrooms, top-of-the-line beds, large TVs with cable channels, private balconies, and complimentary Wi-Fi access.
Guests can also enjoy a range of recreational activities to make their stay complete including beachfront swimming pools open every day until sunset plus tennis courts for all levels of players. All guests have access to an upscale spa featuring massages, saunas & steam rooms along with beauty treatments like manicures & pedicures at no extra cost.
For those looking for some adventure in their vacation experience there are plenty of outdoor activities available from water sports such as Jet Skiing or Parasailing to fishing charters or simply relaxing by the poolside bar drinking tropical cocktails after a long day spent exploring local attractions like Tigertail Beach Park or shopping in downtown Naples which is just minutes away from Hilton Marco Island Beach Resort and Spa.
---
3. The Ritz-Carlton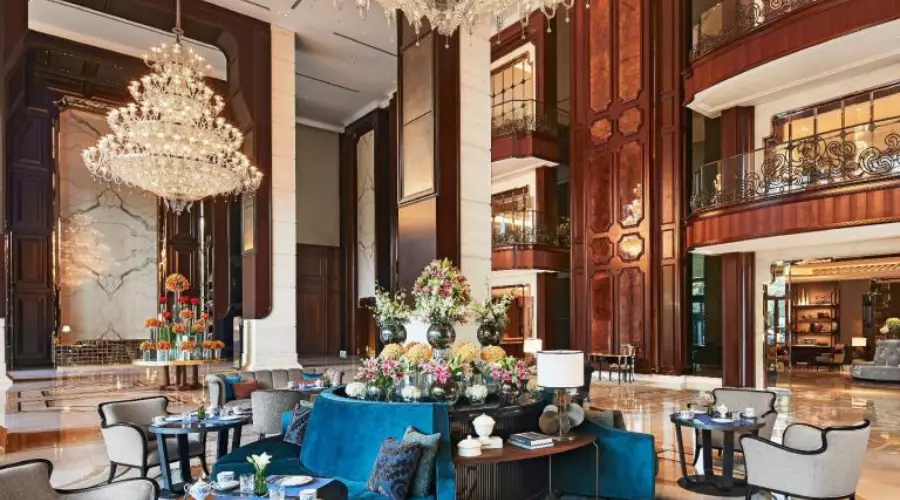 The Ritz-Carlton, Marco Island is one of the best hotels in Marco Island Florida. The resort features a private beach, several swimming pools, a spa, and a variety of dining options. It also offers a range of activities and amenities, including tennis, golf, and water sports. The resort is known for its exceptional service and has received numerous accolades and awards for its luxurious accommodations and amenities.
---
4. Marco Island Lakeside Inn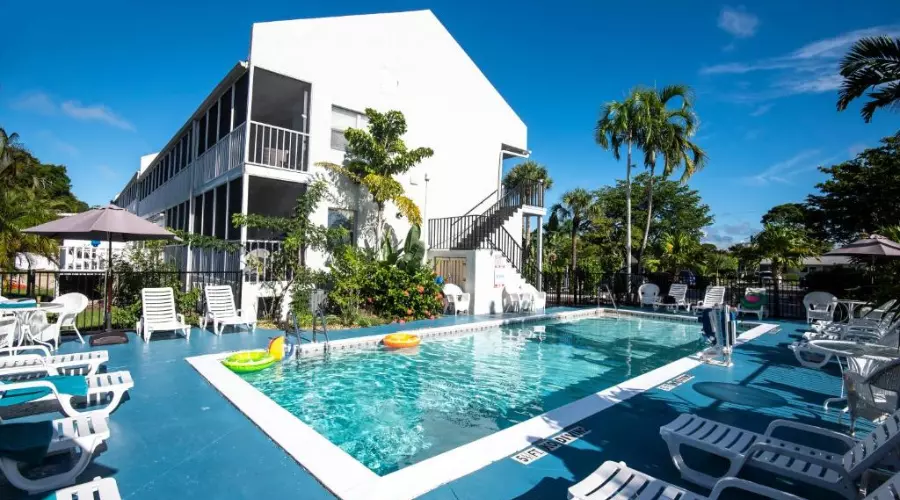 Marco Island Lakeside Inn is an excellent choice for a relaxing and luxurious vacation. Located on the Southwestern coast of Florida, this hotel offers stunning views of the Gulf of Mexico from its beautiful lakefront location. The inn has an array of amenities including two outdoor private pools, direct access to Marco River, complimentary bicycles for exploring nearby attractions, and several restaurants with regional cuisine and fresh seafood.
All rooms are equipped with modern furnishings and offer flat-screen TVs as well as luxury bed linens; some also come with balconies or patios that look out over the lake or beach area. Guests can take advantage of onsite spa services such as massages, body treatments, facials, manicures/pedicures, and hair styling/colouring services, or enjoy aquatic activities such as kayaking or paddleboarding in the bayou below their balcony patio. Additionally, the staff at Marco Island Lakeside Inn are friendly and knowledgeable about local attractions so they can help you plan your perfect trip! This is one of the best hotels in Marco island for families.
---
5. The Boat House Motel Marco Island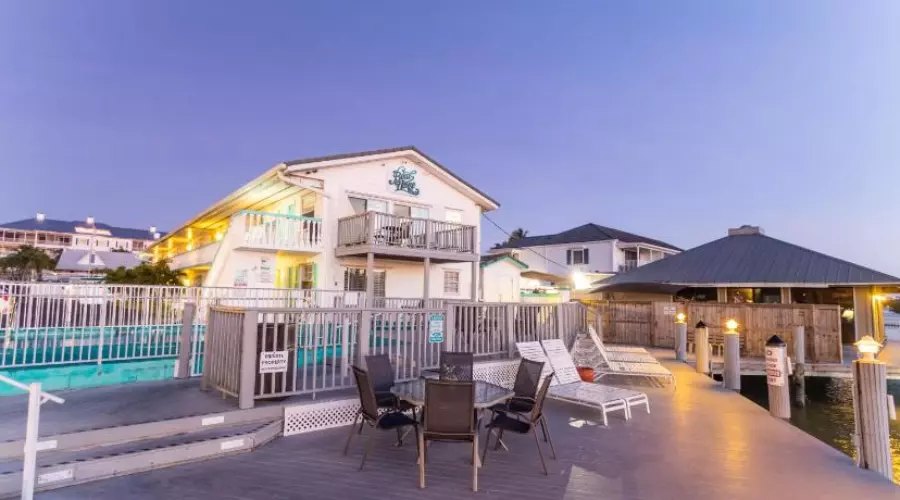 The Boat House Motel Marco Island is one of the best hotels in Marco island for anyone looking for beautiful views and a relaxing atmosphere. With its stunning waterfront location, family-friendly amenities, and friendly staff, it's sure to provide guests with an unforgettable experience. Whether you're looking for some peace and quiet away from the hustle of everyday life or want to get out on the water to explore all that Marco Island has to offer, the Boat House Motel is perfect for your next vacation. So what are you waiting for? Visit today and start creating lasting memories!
---
Conclusion 
Overall, Marco Island is an amazing place to take a vacation and provides numerous high-quality hotels that can fit any budget. From luxurious oceanfront resorts with spa services to quaint beachside cottages, you're sure to find the perfect accommodation for your getaway. It's important to do research when choosing your hotel as many factors go into making it the best experience possible.
With so many options available in Marco Island, deciding where you'll stay could be difficult but well worth it once you find the hotel of your dreams! So if you're planning a trip, start researching today and make sure you book the best hotel for your needs in Marcos Island! Explore Trailfollow for more information about the best hotels in Marco island.
FAQ's