Tupelo is a popular city in Mississippi that offers visitors a lot of affordable accommodations. From budget-friendly motels to cozy inns, there are plenty of options for travelers looking to save on their stay. Tupelo is a vibrant city known for its rich musical history, beautiful natural scenery, and welcoming Southern hospitality. Whether you're visiting Tupelo for business or pleasure, finding the right hotel that fits your budget and needs is essential. In this article, we'll take a look at some of the best cheap hotels in Tupelo MS and what they have to offer.
Here is a list of top 5 hotels in Tupelo MS:
1.  Red Roof Inn Tupelo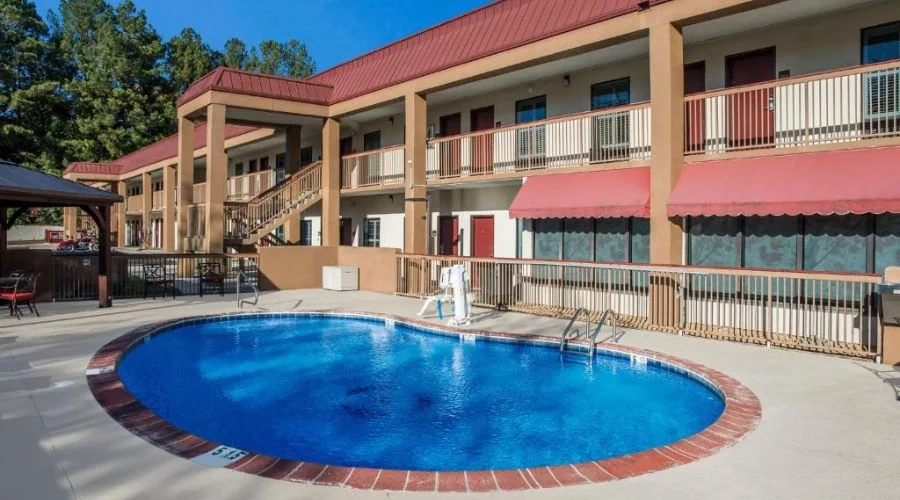 Red Roof Inn is one of the best hotels in Tupelo MS that offers various facilities to its guests. It is at 1516 McCullough Blvd, Allyson Hills, Tupelo (MS), United States, 38804. It is at a convenient spot for you to explore Tupelo, Mississippi. With free car parking and Wi-Fi, guests can stay connected and come and go as they please. The property is situated in a location that provides easy access to nearby attractions and dining options, making it an ideal choice for travelers. The hotel offers a fitness center and an outdoor pool, which provide guests to have an active and relaxed stay. The hotel rooms come equipped with air conditioning, ensuring that guests can maintain a comfortable indoor temperature. Daily housekeeping ensures that the rooms are kept clean and tidy throughout the stay.
---
2. Americas Best Value Inn Tupelo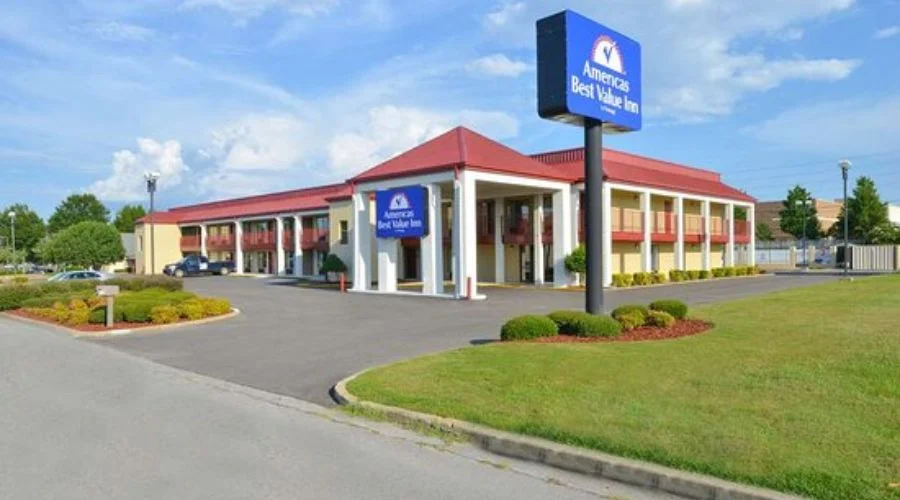 Americas Best Value Inn is one of the simple hotels in Tupelo MS that offers a relaxing and comforting stay at an affordable price. The hotel boasts a range of amenities and services to make guests feel at home during their stay. For those who speak English or Spanish, communication is made easy. The hotel is also wheelchair accessible, with facilities and services to cater to disabled guests. Guests can enjoy free Wi-Fi in all rooms, as well as in public areas. Guests can also find hot water, clean linen, and laundry washing services. This is one of the best pet friendly hotels in Tupelo MS. Temperature checks are conducted for guests and staff to ensure everyone's safety. For dining and snacking, the hotel has a kitchen and on-site restaurants. Additional services include contactless check-in/out, daily housekeeping, elevator access, and laundry services. For families with children, the hotel provides babysitting services and family rooms.
---
3. Baymont by Wyndham Tupelo
Baymont provides various luxuries and facilities at affordable prices. It is one of the best hotels in Tupelo MS for its convenient location. It is at 625 Spicer Dr., Allyson Hills, Tupelo (MS), United States, 38804. Baymont by Wyndham Tupelo offers guests a convenient base to explore nearby landmarks and attractions. Just 1.9 km away is the Midnite Pottery, while the Farmhouse is 2.7 km away. Other nearby attractions include Album Alley at 3.5 km, the Tupelo National Battlefield at 3.5 km, and the Elvis Presley Center at 3.9 km. The famous Elvis Presley Birthplace & Museum is also within easy reach, located just 4.0 km away. In addition to its prime location, the parking is free and available on-site, with the option for an airport shuttle at an additional cost. The hotel's tour desk and luggage storage make it easy for guests to explore the local area. Vending machines, a laundromat, fax/photocopying, and meeting/banquet facilities are also available to cater to guests' needs.
---
4. Hilton Garden Inn Tupelo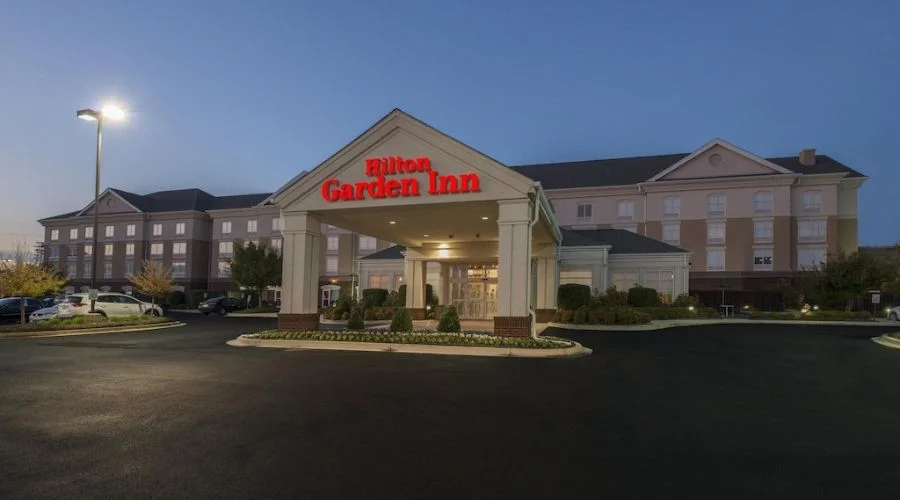 Hilton Garden Inn is at 363 East Main Street, Downtown, Tupelo (MS), United States, 38804. This is a 3-star hotel that offers top-class amenities and luxuries. This is one of the best hotels in Tupelo MS. The property is conveniently situated near popular attractions and dining options, with the famous Tupelo Regional Airport just a short distance away. Guests can access free Wi-Fi in all rooms and free parking for those arriving by car. As part of Hilton CleanStay, the hotel maintains the highest standards of cleanliness, providing guests with peace of mind during their stay. Other facilities available to guests include a 24-hour front desk, swimming pool, express check-in/out, and luggage storage.
---
5. SureStay Hotel by Best Western Tupelo North
SureStay is at 852 N Gloster St, Downtown, Tupelo (MS), United States, 38804-1935. SureStay is one of the best hotels in Tupelo MS. The hotel has non-smoking rooms and smoke alarms to ensure safety. The hotel offers breakfast options, including American cuisine. The hotel's staff speaks English, and the property is wheelchair accessible. Free Wi-Fi is available in all rooms and public areas, and the hotel offers internet services to guests. For those looking to relax and enjoy their stay, this one of the best hotels in Tupelo MS has an outdoor swimming pool and an on-site golf course. Regarding cleanliness and safety, the hotel follows strict hygiene protocols, including daily disinfection in common areas, staff wearing face coverings, and individual food options. This hotel offers a simple yet friendly environment and comforts.
---
Conclusion
In conclusion, Tupelo MS offers a range of affordable hotel options for travelers looking to explore the city without breaking the bank. The hotels in Tupelo MS listed on Agoda provide clean and safe stays with several comforting amenities such as free Wi-Fi, on-site restaurants, and swimming pools. With friendly staff and a range of services and facilities, you're sure to have a memorable stay in the hotels in Tupelo MS without overspending on accommodation. For more information, kindly visit Trailfollow.
FAQ's