Welcome to Oak Brook, a charming Illinois village that offers a wide range of food options in addition to a lovely landscape. Whether you're a local or a visitor exploring the area, Oak Brook's diverse food scene will satisfy any palate. If you want to discover diverse dining options in the area, then let this blog be your quick guide, where we'll explore some of the top restaurants in Oak Brook, catering to three palates: seafood, Italian, and Mexican. Let's begin our culinary journey!
Delightful seascape: Explore the finest seafood restaurants in Oak Brook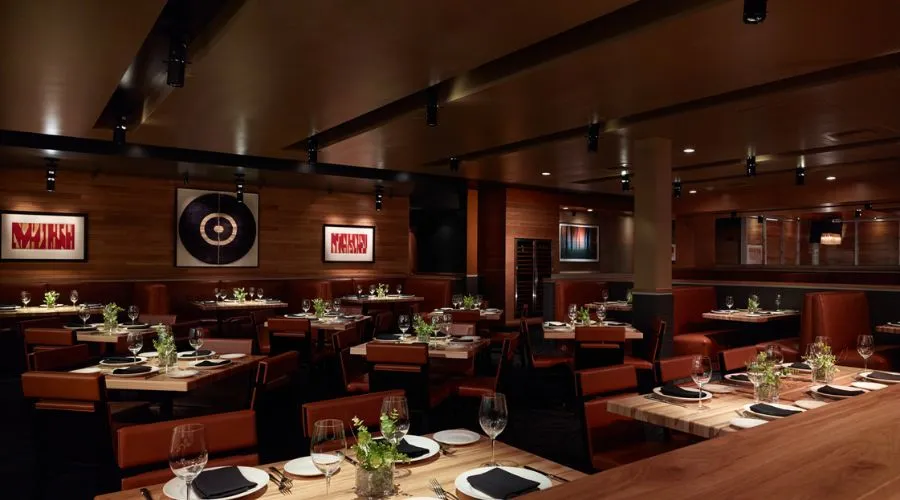 If seafood is your go-to choice, then Oak Brook has a few hidden gems that will treat your taste buds. Here are some of the top seafood restaurants in Oak Brook that serve tantalizing seafood dishes and recent catches:
1. Antico Posto 
Location: 118 Oakbrook Center, Oak Brook, IL 60523
Starting with a charming eatery in Oakbrook Center called Antico Posto. This restaurant offers a welcoming ambiance to go with its delectable Italian seafood selection. Every meal of theirs brims with flavor thanks to their focus on quality and simplicity. Here are some of the meals you can look forward to enjoying:
Grilled Mediterranean Octopus: Octopus cooked to perfection and served with a tangy citrus sauce.

Seafood Risotto: A combination of shrimp, clams, and mussels cooked in creamy Arborio rice that has been flavored with sea flavors. 

Grilled Branzino: A full Mediterranean sea bass with delectable spice-marinated skin and tender flesh.
2. Pappadeaux Seafood Kitchen 
Location: 921 Pasquinelli Dr, Westmont, IL 60559
Pappadeaux Seafood Kitchen is unquestionably worthwhile for seafood lovers. Located only a short drive from Oak Brook, this restaurant is situated in Westmont. With a distinct specialty in seafood prepared in Gulf Coast style and a lively atmosphere, this restaurant is a must-try. Here are some delectable foods you have to check out when in the area: 
Lobster Bisque: A rich, velvety soup that has mouthwatering lobster pieces in it. 

Gulf Coast Oysters:  Enjoy a taste of the ocean with every bite of these freshly shucked oysters served on the half shell.

Crawfish Etouffee: Crawfish Etouffee is a classic Cajun meal that combines rice with tender crawfish tails and a mouthwatering roux-based sauce.
3. Seasons 52 
Location: 3 Oakbrook Center, Oak Brook, IL 60523 
Seasons 52 is one of the most classy restaurants in Oak Brook, renowned for its health-conscious dining options. Despite not being a seafood-focused restaurant, they offer fantastic seafood dishes, with the menu changing every season. Don't miss these delectable dishes when stepping into Seasons 52: 
Cedar Plank-Roasted Salmon: Salmon is placed on a cedar plank for a smoky flavor and grilled to perfection. 

Grilled Shrimp and Avocado Salad: A salad with grilled shrimp and ripe avocado that is accompanied by a citrus vinaigrette.  

Ahi Tuna Tartare: For a delectable explosion, diced fresh ahi tuna is blended with avocado, sesame seeds, and spicy sauce.
Flavors of Italy: Italian restaurants in Oak Brook you cannot miss out on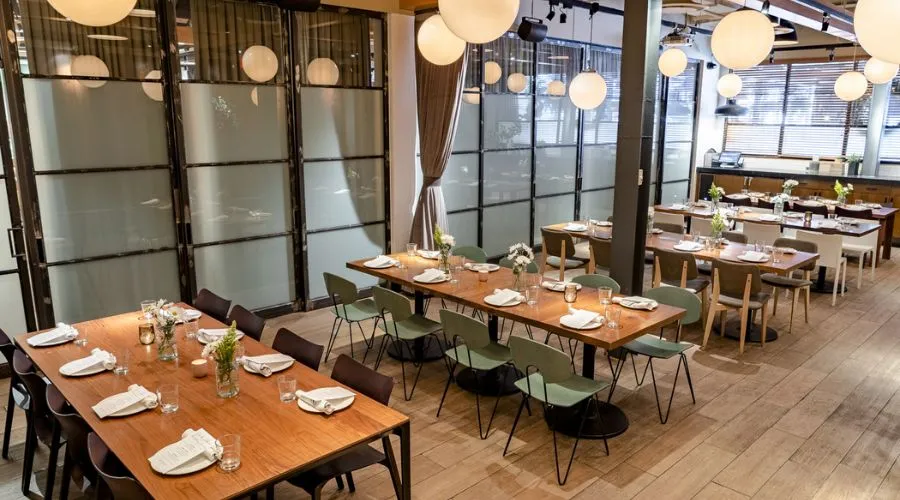 Italian cuisine is loved all over the world, and Oak Brook has exceptional Italian restaurants that will take you straight to Italy. From classic pasta dishes to mouthwatering pizza, here are the best Italian restaurants in Oak Brook:
1. Maggiano's Little Italy 
Location: 240 Oakbrook Center, Oak Brook, IL 60523
This popular Italian-American eatery, Maggiano's Little Italy, has a welcoming ambiance. It is one of the most loved restaurants in Oak Brook, ideal for family gatherings and romantic dining. Some famous Italian dishes to try are listed below: 
Four-Cheese Ravioli: A mouthwatering combination of ricotta, parmesan, fontina, and mozzarella cheeses are stuffed inside of moist ravioli and topped with a delectable tomato cream sauce.

Chicken Parmesan: A traditional Italian-American favorite, chicken parmesan consists of breaded chicken breasts that are then covered with marinara sauce and melted mozzarella and served with spaghetti. 

Tiramisu: Tiramisu is a delicious delicacy that consists of layers of biscuits that have been dipped in coffee, mascarpone cheese, and cocoa powder.
2. Ditka's Oakbrook 
Location: 2 Mid America Plaza, Oakbrook Terrace, IL 60181
Despite being known for its connection to the renowned football player, Ditka's Oakbrook also provides a fantastic Italian dining experience. Their Italian menu combines traditional and contemporary fare. Here are some dishes you shouldn't miss:
Lobster Ravioli: Homemade ravioli covered with tomato cream and vodka sauce and filled with delicious lobster. 

Veal Piccata: Veal Piccata is veal that has been pan-fried with capers, lemon, and white wine and is then served with garlic mashed potatoes. 

Limoncello Mascarpone Cake: Delicious dessert with layers of light mascarpone cheese and sponge cake soaked in limoncello liqueur.
3. Chama Gaucha 
Location: 3008 Finley Rd, Downers Grove, IL 60515
While Chama Gaucha specializes in Brazilian food, it also has a fantastic Italian menu. A special touch is added to the dining experience by their churrascaria-style dinner service. Some Italian dishes you should try at Chama Gaucha are: 
Gnocchi alla Sorrentina: Soft baked potato gnocchi with tomato sauce, mozzarella cheese, and basil.

Ravioli with Sage Butter Sauce: Homemade ravioli with ricotta and spinach filling are topped with a buttery sauce flavored with sage. 

Tiramisu: A traditional Italian dessert made of layers of ladyfingers covered with mascarpone and espresso.
A Fiesta of Flavors: Explore top Mexican restaurants in Oak Brook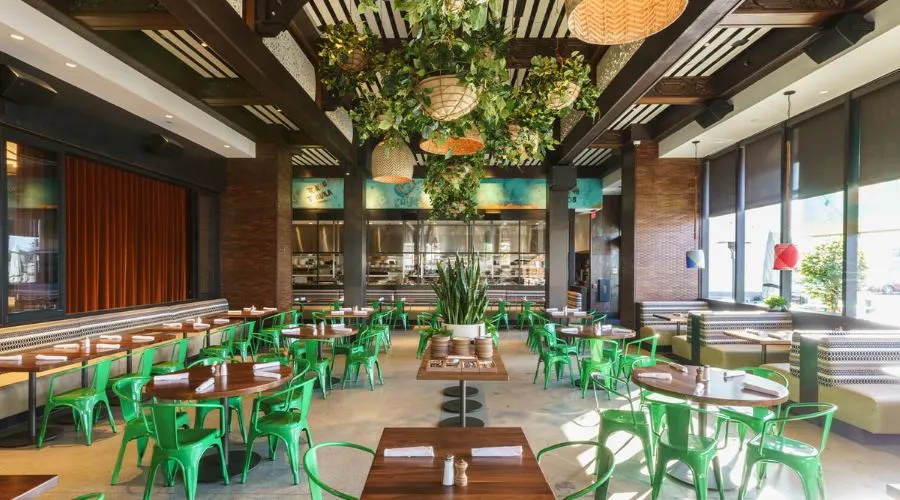 Oak Brook boasts a few undiscovered gems that won't let down customers seeking a vivid taste of Mexican cuisine. Here are some top Mexican restaurants in Oak Brook that serve everything from mouth-watering tacos to zesty enchiladas:
1. Sol Azteca 
Location: 42 Yorktown Convenience Center, Lombard, IL 60148
Sol Azteca is a vibrant and welcoming eatery renowned for its genuine Mexican flavors. The fun environment and welcoming staff enhance the whole dining experience. Here are some of their well-known Mexican dishes:
Tacos Al Pastor: Tender, marinated pork that is cooked on skewers and garnished with pineapple and fresh cilantro. 

Mole Enchiladas: Cornbread filled with shredded chicken and topped with a decadent, chocolate-and-spice-based mole sauce.

Churros: A hot chocolate and fried dough treat that is sweet and crispy.
2. La Patrona 
Location: 456 N York St, Elmhurst, IL 60126
La Patrona is a family-run establishment and is one of the best restaurants in Oak Brook, offering a welcoming ambiance evoking a Mexican ranch. Their dishes are flavored authentically and feature traditional Mexican cuisine on the menu. Here are some of the meals you must try:
Molcajete: A sizzling stone mortar that is served with tortillas and a savory mixture of grilled steak, chicken, chorizo, and cactus. 

Tacos de Barbacoa: Perfectly cooked, shredded beef tacos with fresh salsa on top that is tender and moist.

Tres Leches Cake: A luscious dessert made with a sponge cake soaked in a delightful mixture of three types of milk—evaporated milk, condensed milk, and heavy cream—creating a moist and heavenly treat.
3. Lalo's Cocina 
Location: 623 E Roosevelt Rd, Lombard, IL 60148
Lalo's Cocina is a lively, celebratory eatery that offers excellent Mexican food with a contemporary twist. Every meal is brimming with real flavors thanks to their devotion to using fresh ingredients. Here are some delicious Mexican dishes you must try:
Carne Asada Tacos: Grilled beef with the ideal amount of seasoning served on soft corn tortillas with guacamole and pico de gallo.

Enchiladas Verdes: Tender chicken wrapped in corn tortillas, topped with tangy tomatillo salsa, and fresh cheese is added as a garnish. 

Chiles en Nogada: A traditional Mexican dish featuring roasted poblano peppers filled with a savory mixture of minced beef, dried fruits, and nuts. The dish is then covered with a creamy walnut sauce and topped with pomegranate seeds.
Also Read: Discover The World With Travel Republic: Your Ultimate Travel Companion
Conclusion 
The vibrant and diverse culinary scene in Oak Brook will satisfy even the most discerning gourmet. Whether you're in the mood for mouthwatering fresh seafood delights, classic Italian fare, or the vibrant tastes of Mexican cuisine, these restaurants in Oak Brook offer an incredible dining experience that will leave you wanting more. So the next time you're in the area, treat yourself to the culinary delights of these top-notch eateries. For more such updates, visit Trailfollow.
FAQ 
What are the best restaurants in Oak Brook that deliver?
Many eateries stand out for their delivery and takeaway options in Oak Brook's diversified culinary scene. Among them are Maggiano's Little Italy and Antico Posto, which you must check out.
What are the best restaurants in Oak Brook that provide takeaway? 
Chama Gaucha is a well-known restaurant in Oak Brook where you may order takeout. They offer delicious Italian delicacies like gnocchi alla Sorrentina and Brazilian churrascaria for takeout.
What are the most popular restaurants in Oak Brook? 
There are several eateries in Oak Brook that appeal to all interests and preferences. Seasons 52 is a well-liked establishment for seasonal and health-conscious dining with a variety of menus that visitors can enjoy. Then there is Ditka's Oakbrook, a famous and well-liked restaurant that offers a variety of classic Italian cuisine.