Burger lovers won't be dissatisfied in Seoul, the energetic capital city of South Korea, which is known for its diversified culinary scene. There are a variety of delectable restaurants of burgers in Seoul that can satisfy any palate with a fusion of global influences and local ingenuity. The city is home to a variety of options that would satisfy any sophisticated burger enthusiast, from traditional American-style burgers to cutting-edge fusion dishes. 
If you're a local or a visitor to Seoul, the burger restaurants are a tribute to the city's culinary diversity. They offer a seductive fusion of global flavours and local creativity that will have you hankering for more. So be ready to embark on a delicious burger trip in Seoul's bustling metropolis.
To help you narrow down your search for these restaurants, in this article, we will talk about the burgers in Seoul and help you in selecting a place to dine in. 
klook presents must-try Burgers in Seoul
When it comes to music or dramas, South Korea has already given the world the best entertainment. Korean cuisine is also something to watch out for. Korean food is adaptable in addition to having a distinct flavour. Korean cuisine with cuisine from other nations, such as the US, can be combined by chefs. Let's take a look at the different burgers in Seoul.
Cry Cheese Burger

Cry Cheese Burger | Trailfollow
Are you a person who is in love with cheese food and prefers to have it with every meal? Then this place is definitely for you. The focus at Cry Cheese Burger is cheese, and the menu ranges from traditional cheeseburgers to cheesy overload burgers. The restaurant's decor is traditional, orderly, and styled after the colour of the cheese. 
The address of this tasty cheese place is 616 Teheran-ro, Daechi-dong, Gangnam-gu, Seoul, South Korea.
---
 2. UFO Burger
UFO Burger is currently one of Seoul's hippest eateries. The inside of this chain of hamburger restaurants is decorated in the style of spaceships, and the 4D burgers are served in the shape of "UFO spaceships." Since everything is contained inside, you'll never experience dripping sauce or ingredients that are out of place.
The restaurant chain serves six different kinds of burgers: the American Original Handmade Patty Burger, Grilled Chicken Breast Vegetable Salad Burger, Hotel Breakfast Double Egg Burger, Foreign Student Triple Cheese Burger, Star Chef's Special Burger with Chef Dong-ki, and Korean Traditional Homemade Tteok-galbi Burger with Kimchi and Cheese.
Since it is a chain of restaurants, there is no particular address provided, and contact information is also different for each branch.
---
 3. J's Burger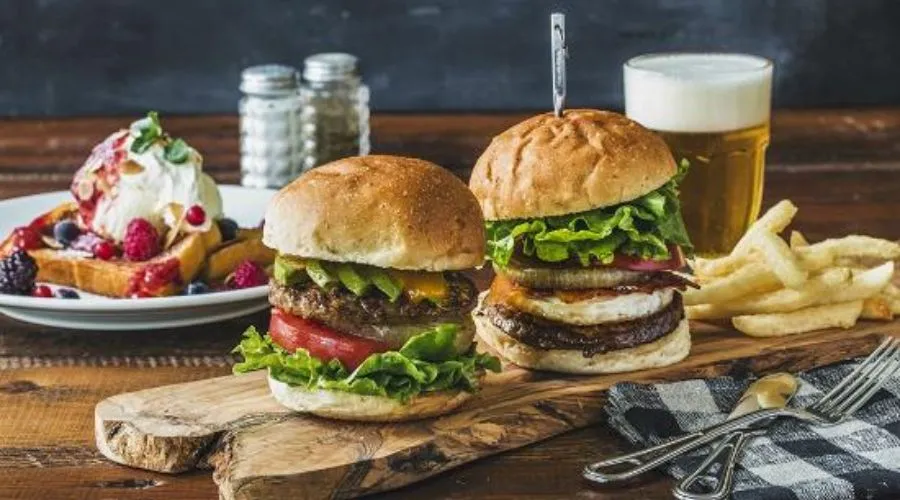 J's Burger is a hybrid restaurant and cafe. Don't undervalue the burgers they have here just because the decor is closer to that of a cafe than a standard burger stand. They offer unique burgers, including Bacon, Avocado Burgers and Kimchi Burgers, which are frequently served with huge stacks of toppings.
Crushed fresh avocados are included in their best-selling Bacon Avocado Burger, along with bacon, cheese, tomato, and lettuce. You'll always enjoy the freshest burger in town because patties are always grilled to order. This is the place to be if you want a calm atmosphere to enjoy your hamburger.
The address of this lovely location is 124-44 Yeonhui-dong, Seodaemun-gu, Seoul, and their contact information is 070 8888 3400.
---
  4. Brooklyn the Burger Joint
In Seoul, Brooklyn, the Burger Joint has already established a solid reputation for its burgers. Dedicated foodies return to this restaurant for their delectable patties and cheddar burger. Additionally, you can specify how you want your patties cooked. You can have a milkshake to go with your wonderful burger because the restaurant has an American throwback theme.
 C.R.E.A.M. (Cheddar Rules Everything Around Meat) burger and the Big Fish burger are the two burgers that are preferred by the people the most.
Address:  12, Dosan-daero 15-gil, Gangnam-gu, Seoul
Contact information: +82 545 0718
---
  5. Downtowner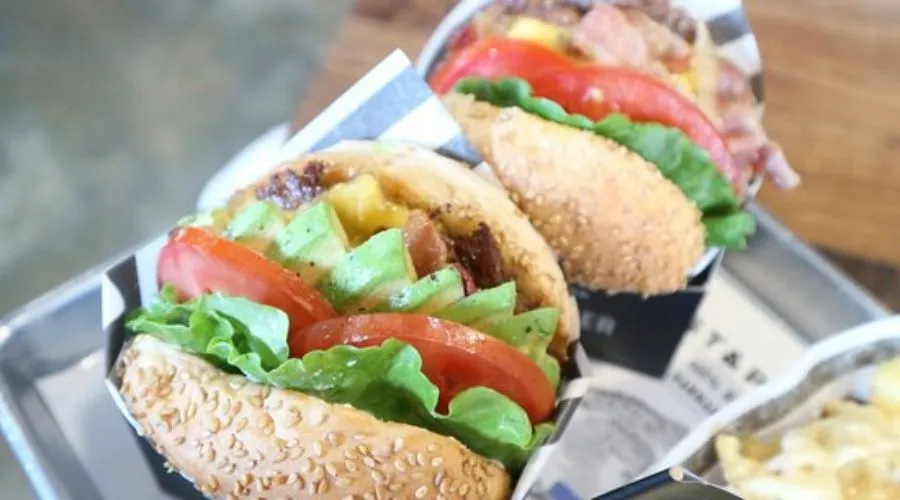 The Downtowner is another rapidly expanding burger business in Seoul. There are only five options on the menu, but the flavour more than makes up for them. Avocado is the (not so) secret ingredient that they use. With this modification, their exquisite original burger becomes even more delectable.
Address: 28-4 42-gil, Itaewon, Yongsan-gu, Seoul
Contact Information: 070 8806 3696
Some other top places for burgers in Seoul are: Firebell, I Am A Burger and Piz Burger. If you are planning a visit to Seoul, then make sure that you at least go to one of these places and try their lovely burgers.
---
Conclusion
In the end, Seoul is a city that has wholeheartedly accepted the burger culture and provides a wide variety of burger establishments that satisfy every craving. Seoul's burger culture has something for everyone, whether you're craving a traditional American-style burger or a creative fusion dish. Burgers In Seoul not only offer a range of tastes and ingredients, but they also capture Seoul's diverse culinary scene. Burger lovers can set out on a culinary adventure that explores the city's distinctive fusion of foreign influences and local inventiveness, from the busy streets of Itaewon to the hip neighbourhoods of Gangnam and Hongdae. Be sure to partake in the city's burger choices, whether you're a local searching for a tasty dinner or a visitor discovering Seoul's gastronomic wonders. These burger restaurants offer a gratifying experience that exemplifies Seoul's dedication to culinary excellence with their premium ingredients, inventive recipes, and warm atmosphere. And remember that these burgers are the best and most affordable burgers in Seoul. For further information on burgers in Seoul, check out klook and the website of Trailfollow. 
FAQ's