Taylor Swift is one name every indie and pop music fan has heard at least once. This woman has had a record-shattering career which made fans give her the name 'The Music Industry'. The notable career of this singer is no secret to anyone. From her biggest scandals, and feuds, to glorious achievements, she has had a riveting journey. Taylor Swift's career began when she was only 14 years old. Since then she has established herself as a successful artist who has made history on several occasions. 
If you are new to the fandom then first of all, Welcome! Now keep reading to find out more about this singer-songwriter who has wooed your heart.
Who is Taylor Swift?
Taylor Swift is an American singer and songwriter. She debuted with the album 'Taylor Swift' in 2006 and since then has made nine other albums and some EPs. Born in Pennsylvania, Taylor always had a special love for songwriting. Her devoted fans call themselves 'Swifties' which represents the exclusive Taylor Swift fandom. 
Over time, she has managed to break several records. From having the most streamed of album to seizing all 10 spots in the Billboard Charts, her achievements are exceptional. She has managed to top the charts with her songs which are like storytelling icons.
Early Life and Career
Taylor Swift began singing at the age of 10. She performed at local events and fairs. She was noticed by a member of the label- Big Machine Records and signed a contract with them. And that's where it all started. Swift, who loved writing her own songs, was closer to her dreams than ever! Soon, she released her first album 'Taylor Swift' in 2006 which became super successful. Millions of copies were sold and some songs made it on the Billboard charts. Shortly after, the album was certified platinum. The most famous songs on the album were- 'Tim McGraw', 'Our Song' and 'Teardrops on my guitar' 
Take a glimpse into Taylor Swift's career
Without further ado, let's dive into the journey of Taylor Swift's career. 
Albums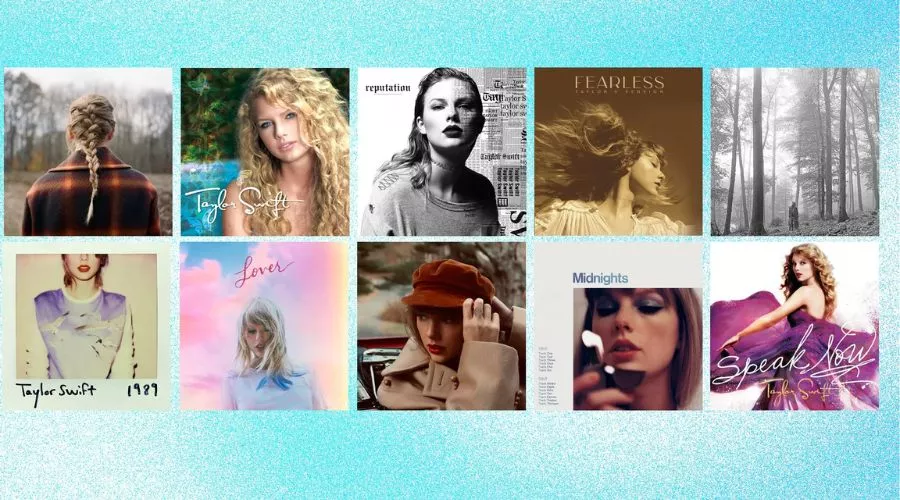 Taylor Swift has 10 studio albums in her name. Take a look at the list of these 10 remarkable albums- 
Taylor Swift, 2006

Fearless, 2008

Speak Now, 2010

Red, 2012

1989, 2014

Reputation, 2017

Lover, 2019

Folklore, 2020

Evermore, 2020

Midnights, 2022
---
Awards
Throughout her career, Swift has won numerous prestigious awards which showcase her musical, lyric writing, and musical video talent. The singer has won awards which include Grammys, iHeartRadio music awards, Radio Music Disney Awards, Billboard, and Apple Music Awards. 
She has received awards in categories such as 'Entertainer of the Year', 'Album of the Year', 'Artist of the Year', 'Favorite Pop Album', 'Best International Artist', and more. She has received more than 400 awards in her career. Taylor Swif fanbase has a very huge quantity, she is one of the highest following individuals in the world.
---
Scandals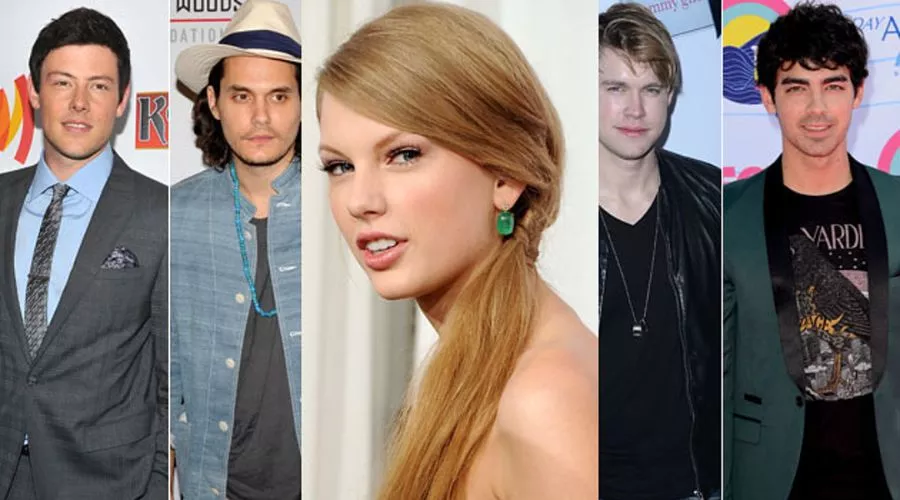 Taylor Swift's career has been like a rollercoaster ride. Her achievements weren't easy to earn and she had to go through a lot of trials and tribulations to get them. From break-up scandals to a degrading award show experience, she has been through some very difficult times. 
In the 2009 VMAs when Swift was just 19 years old, Kanye West interrupted her in the middle of receiving the 'Best Video by a Female Artist' award and said that Beyonce had the best videos of all time. A humiliating experience, Taylor had a feud with Kanye West and his then-wife Kim Kardashian which lasted years. 
Besides that, Taylor Swift's relationships and dating life have always been in the limelight. Known for writing songs for her exes, her love life has been quite scandalous.
---
Love Life
Besides Taylor Swift's career, her love life has always been the talk of the town. Fans wonder about her breakups and new flames and love to play the guessing game on social media. They share hot juicy details with other Swifties and contemplate about the singer's dating life. 
Taylor Swift has dated famous personalities including John Mayer, Harry Styles, Joe Jonas, and  All too well 10-minute version of Jake Gyllenhaal
Her recent breakup with Joe Alwyn was shocking for everyone considering that everyone assumed how good it was all going. Joe Alwyn was the inspiration and help behind a lot of the songs in Evermore and folklore.
---
Conclusion
Taylor Swift has established herself as an icon in the music industry. From breakup songs to her personal emotional battles, she has a talent for penning down her feelings perfectly these are Taylor Swift success factors. Taylor Swift's career has been a rollercoaster ride. Starting as a curly-haired girl with a guitar, who knew this girl was going to be a legend and be labeled as "The Music Industry" by her devoted fans a day. 
For more information, visit Trail Follow. 
FAQs