Seattle, often referred to as the Emerald City, is renowned for its stunning natural landscapes, including breathtaking mountains, lush forests, and picturesque coastal areas. With such abundant natural beauty surrounding the city, it's no wonder that hiking in Seattle is a favorite pastime for locals and visitors alike. Whether you're a seasoned hiker seeking a challenging trek or a nature enthusiast looking for a leisurely stroll amidst the tranquility of nature, Seattle offers an array of hiking trails to cater to every skill level and preference.
Top Attractions in Seattle
1. Space Needle: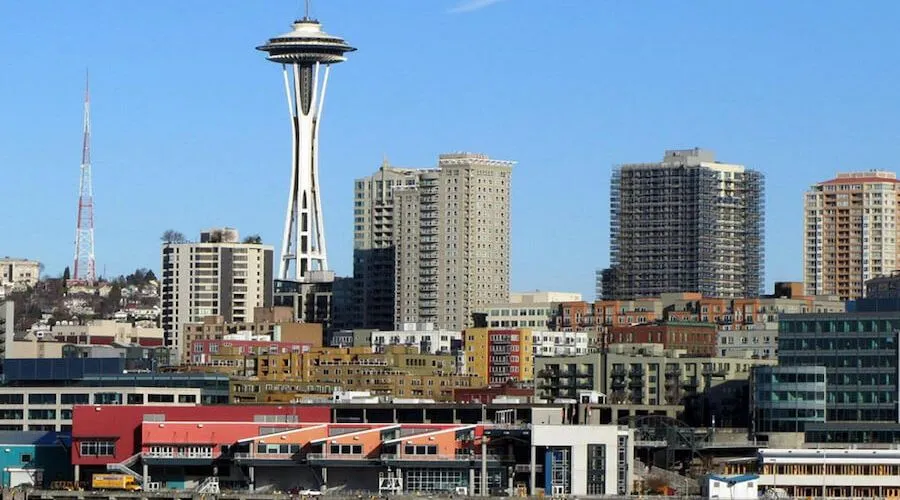 The iconic Space Needle offers breathtaking views of Seattle's skyline and surrounding mountains. Take the elevator to the observation deck and enjoy panoramic vistas of the city. For hiking enthusiasts, the Space Needle is a great starting point to explore nearby hiking trails.
---
2. Pike Place Market: 
One of the oldest continuously operated public markets in the United States, Pike Place Market is a bustling hub of activity. Discover local produce, fresh seafood, artisan crafts, and more. After exploring the market, head to nearby hiking trails, such as Discovery Park or the Washington Park Arboretum.
---
3. Chihuly Garden and Glass: 
Immerse yourself in the vibrant world of glass art at the Chihuly Garden and Glass. Admire the stunning glass sculptures created by renowned artist Dale Chihuly. Afterward, consider embarking on a hiking adventure in Seattle's lush surroundings, such as the popular Rattlesnake Ledge or Mount Si.
---
4. Museum of Pop Culture (MoPOP):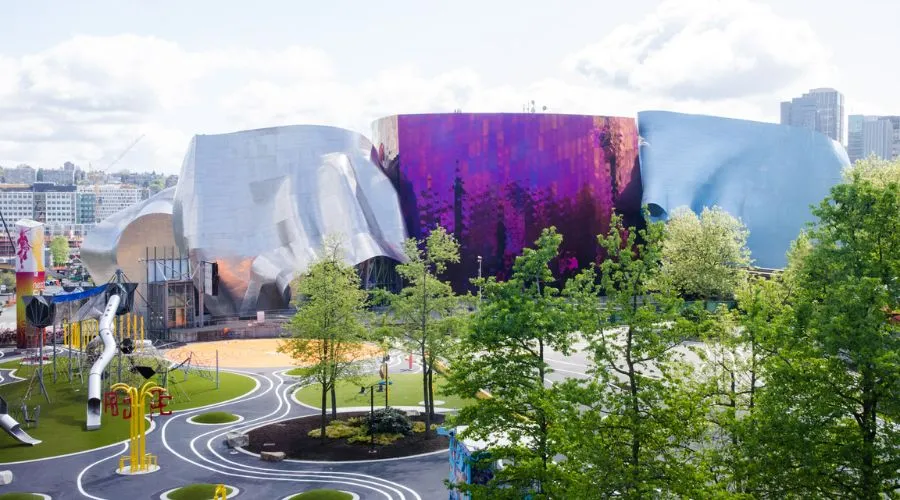 MoPOP celebrates the popular culture of the past and present through engaging exhibits and interactive displays. From music and film to video games and science fiction, this museum offers a unique experience. When you're ready for some outdoor activity, head to hiking trails like Tiger Mountain or the Burke-Gilman Trail.
---
5. Seattle Aquarium: 
Discover the wonders of the marine world at the Seattle Aquarium. Explore exhibits featuring a wide array of aquatic creatures, including sea otters, seals, and colorful fish. Once you've had your fill of underwater exploration, venture out to hiking spots like Tiger Mountain State Forest or the enchanting Olympic National Park.
---
6. Woodland Park Zoo: 
Home to a diverse collection of animals from around the world, Woodland Park Zoo is a must-visit attraction for animal lovers. Stroll through exhibits showcasing lions, giraffes, penguins, and many other fascinating creatures. For a change of scenery, head out for a hike in nearby areas like the popular Cougar Mountain or the beautiful Mount Rainier National Park.
---
7. Olympic Sculpture Park: 
Located along the waterfront, the Olympic Sculpture Park combines art, nature, and stunning views of Elliott Bay. Explore the outdoor sculpture gallery featuring works by renowned artists. Afterward, continue your exploration by hiking in picturesque locations like the nearby Discovery Park or the awe-inspiring Mount Baker-Snoqualmie National Forest.
---
8. Seattle Great Wheel: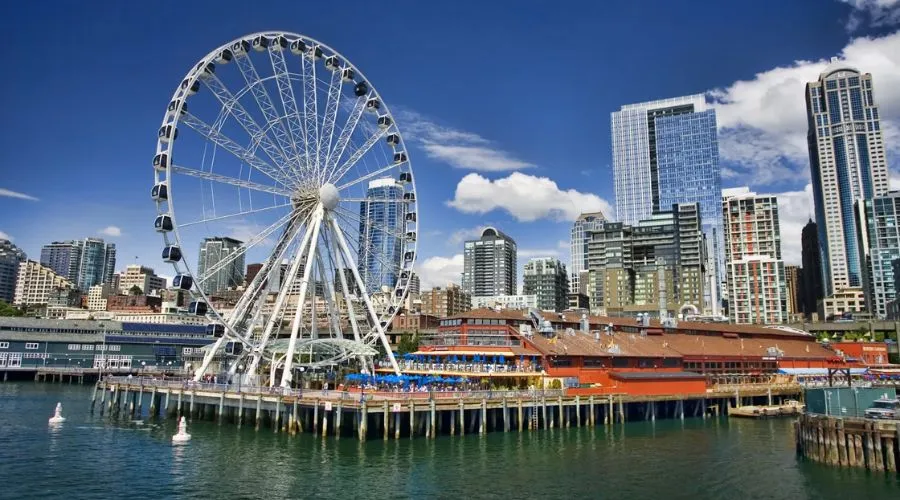 Take a ride on the Seattle Great Wheel, an iconic Ferris wheel on the city's waterfront. Enjoy a bird's-eye view of Seattle's skyline, Puget Sound, and the surrounding mountains. After your thrilling ride, lace up your hiking boots and explore scenic trails such as the popular Tiger Mountain or the picturesque Mount Baker-Snoqualmie National Forest.
---
The notable features of the hiking in Seattle by Gocity
Seattle, known for its stunning natural landscapes, offers hiking enthusiasts a plethora of breathtaking trails to explore. GoCity, a renowned outdoor adventure company, provides hikers with exceptional experiences in the heart of this vibrant city. Its notable features make hiking in Seattle in winter truly remarkable.
1.  Extensive Trail Network:
With hiking in Seattle, GoCity showcases an extensive trail network that caters to hikers of all skill levels. From easy, family-friendly paths to challenging routes for seasoned adventurers, there is something for everyone. GoCity's well-maintained trails span across various parks, forests, and mountains, ensuring a diverse and captivating hiking experience.
2. Spectacular Scenic Views:
Hiking in Seattle with GoCity allows you to soak in the beauty of the Pacific Northwest's breathtaking scenery. As you traverse the trails, you'll be treated to awe-inspiring panoramic views of snow-capped mountains, lush green forests, cascading waterfalls, and sparkling lakes. These unforgettable vistas create picture-perfect moments for nature lovers and photography enthusiasts.
3. Expert Guides and Interpretive Tours:
GoCity's hiking experiences in Seattle are enhanced by their team of expert guides. These knowledgeable professionals provide insightful information about the local flora, fauna, and geological formations along the trails. With their expertise, they ensure a safe and informative journey, making the hiking experience both educational and engaging.
4. Diverse Ecological Diversity:
Hiking in Seattle exposes you to a diverse range of ecosystems, showcasing the region's ecological richness. GoCity's trails traverse through temperate rainforests, alpine meadows, coastal areas, and more. This biodiversity provides hikers with the opportunity to encounter unique wildlife, including birds, mammals, and marine creatures, adding an element of excitement to the hiking experience.
5. Accessible Year-round:
One of the exceptional features of best hiking in Seattle with GoCity is the accessibility of trails throughout the year. Thanks to the region's mild climate, many trails remain open even during winter months, offering hikers the chance to explore nature's wonders in every season. Whether it's a springtime wildflower hike, a summer trek, or a snow-covered winter adventure, GoCity ensures an unforgettable experience all year long.
6. Customized Hiking Experiences:
GoCity understands that every hiker has different preferences and goals. To cater to individual needs, they offer customized hiking experiences. Whether you're seeking a challenging hike to conquer peaks or a leisurely stroll to enjoy the tranquility of nature, GoCity can tailor the adventure to suit your desires. This flexibility ensures that every hiker can find their perfect trail in Seattle.
---
Conclusion 
In conclusion, hiking in Seattle is an experience that will leave you in awe of nature's splendor. With its diverse range of trails, from urban parks to majestic national parks, Seattle offers something for everyone. Whether you're an avid hiker or just starting out, the hiking opportunities in and around Seattle are sure to captivate your senses and create memories to last a lifetime. For more information visit the official website of Trailfollow.
FAQ's