Positano, a picturesque town on the Amalfi Coast of Italy, is a popular destination for tourists worldwide. With its breathtaking scenery, charming narrow streets, and vibrant nightlife, Positano is a must-visit for anyone travelling to Italy. The hotels and various accommodation options along the Amalfi Coast match the beauty of one of the most popular destinations for travellers around the world. There are alternatives for almost everyone, no matter what they are seeking for.
It is both beautiful and luxurious, sculpted into towering, steep rocks with wonderful architecture and pastel colours. The settlement has a lot to offer travellers, including breathtaking views of the Tyrrhenian Sea and the Sirenuse Islands below.
Looking for the best places to stay when visiting Positano? Excellent restaurants, stunning architecture, and amazing coastline views can be found in this vibrant seaside town. Choosing the right hotel is crucial to make the most of your stay. Here are some of the best hotels in Positano to consider for your next trip.
List of best hotels in Positano
1. Hotel Poseidon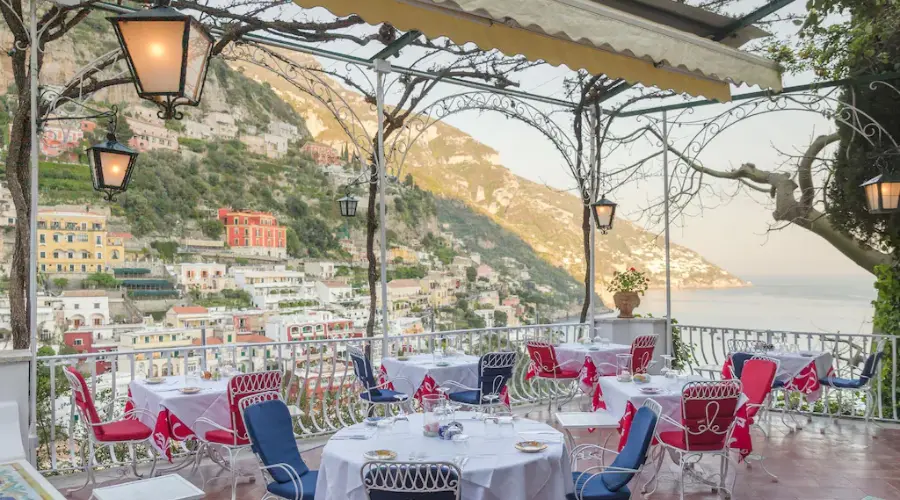 The Hotel Poseidon has a 60-year-old history and was once a family vacation house before being transformed into a hotel. The hotel is still family-owned and maintained today. In addition to being one of the best hotels in Positano, Hotel Poseidon is also a top hotel choice on the Amalfi Coast. When you walk in, the lovely, cosy decor makes it feel more like home than a hotel.
They have one of the most breathtaking views as one of the best hotels in Positano, Italy. These views are readily accessible from the pool, the gorgeous on-site restaurant, and your room. Make a reservation at Il Tridente, which serves breakfast, lunch, and supper only using local foods, and don't miss the sunset beverages on the terrace.
---
Also Read: The 4 Best Hotels in Paso Robles Beach, California to Visit
---
2. Hotel Le Agavi
If you are looking for one of the best hotels in Positano, welcome to Hotel Le Agavi! It's one of the greatest hotels in the city with its own private beach in addition to offering a variety of spectacular view rooms and suites with breathtaking views of the sea. The hotel's internal funicular, which travels over 11 levels of terraced rooms that all hang to the cliffside, is an added particular feature of Hotel Le Agavi.
Positano is a great location for a honeymoon, especially when you enjoy the breathtaking views from the hot tub. Hotel Le Agavi is a beautiful hotel located on the cliffs of Positano with a breathtaking view of the Mediterranean. With its charming decor, comfortable rooms, and attentive staff, this hotel offers guests a truly memorable experience.
---
3. Il San Pietro Di Positano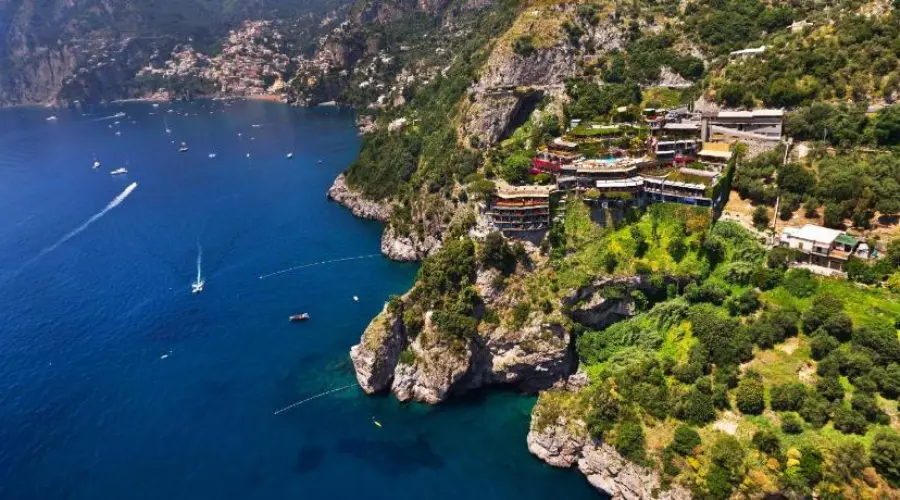 Il San Pietro is a stunning five-star hotel that provides a solitary retreat with unrestricted sights of the mediterranean sea and full-service luxuries ideal for a special occasion getaway or a romantic honeymoon. Il San Pietro's aesthetics are as captivating, with orange and deep blue décor pieces eliciting images of a pleasant Italian summer afternoon spent by the seashore. It's the ideal location for a lavish, romantic holiday.
The spacious, stylish rooms have panoramas from individual balconies and vines wind around the premises, offering greenery and shade. After enjoying a coffee and the picturesque views from your terrace, visit the on-site Michelin-starred restaurant, which is managed by Chef Alois Vanlangenaeker. When it comes to one of the best hotels in Positano for luxury, this is an incredibly wonderful alternative!
---
Also Read: Stay At The Best Hotels In Pittsburgh To Explore The Traditional Culture
---
4. Le Sirenuse Hotel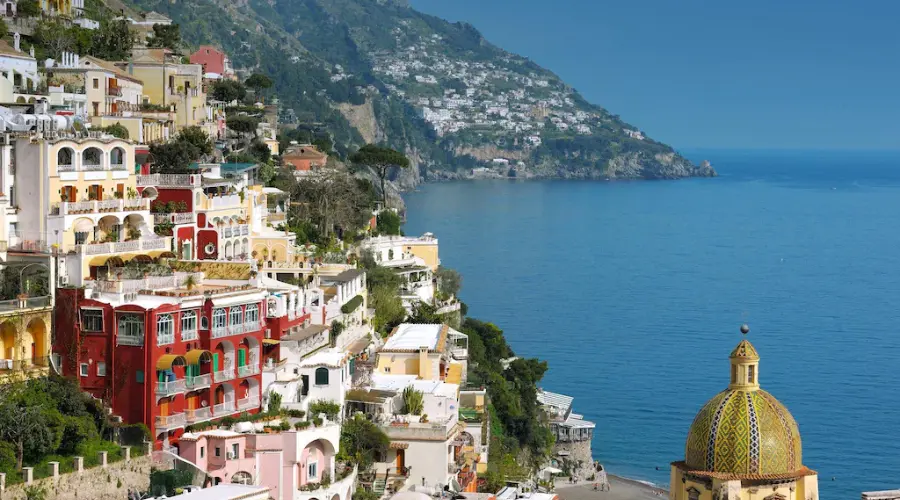 The red Le Sirenuse hotel, one of the best hotels in Positano, is embroidered with plants and framed pieces of art, giving it a cosy atmosphere. The design is in calm neutral colours with patterned accents, and the rooms are spacious. At Le Sirenuse, you can count on being pampered the whole day long.
The hotel's amenities include a stunning outdoor pool and patio, a lavish spa and fitness centre, and an exceptional daily breakfast served on the sunny terrace. Additionally, the concierge can help you schedule and request activities and trips.
It has a champagne and oyster bar, as well as a Michelin-starred restaurant, and is only a short trip from the beach. This hotel is skilled in elegance! The elegant rooms have stunning private terraces and breathtaking sea views.
---
5. Hotel Palazzo Murat
Hotel Palazzo Murat is one of the best hotels in Positano, located right in the heart of the town. The main beach is only a 2-minute walk away thanks to its excellent location! Fifth-generation members of the family are in control of running it as a family business. The boutique Hotel Palazzo Murat provides a peaceful retreat in the centre of Positano and is housed in an exquisitely restored 18th-century building. The rooms are spacious and distinctively designed with a mix of antique and contemporary furnishings and lots of natural light.
Every accommodation boasts a view of the ocean, the hotel's well-kept grounds, or the town and mountains in the distance. You can also have a top-notch lunch or dinner amidst centuries-old citrus trees at the Al Palazzo restaurant. If you are looking for a luxurious holiday on the Amalfi coast, enjoy your stay at one of the best hotels in Positano.
---
Conclusion
Positano is a fantastic destination for travellers looking for a luxurious or charming experience. With its breathtaking scenery, charming narrow streets, and vibrant nightlife, Positano is the perfect place to relax and unwind. The best cheap hotels in Positano offer guests a combination of comfortable accommodations, stunning views, and easy access to the town's top attractions. Whether you're looking for a luxurious hotel or a charming bed and breakfast, Positano has something for everyone. Trailfollow has listed a wide range of hotels to choose from, each with its own unique features and charm.
From luxurious cliffside hotels with stunning views of the Mediterranean to charming bed and breakfasts in the heart of the town, there is something for everyone in Positano. When choosing from the best hotels in Positano, consider factors such as location, amenities, and customer reviews to find the perfect place to stay for your trip. Whether you're looking for a relaxing, romantic getaway or a livelier, adventure-filled trip, Positano has something to offer, and staying in one of the best hotels in Positano will only add to the experience.
FAQ's