Iceland is an enchanting country that boasts breathtaking natural beauty, glaciers, waterfalls, geysers, hot springs, the best hotels in Iceland and much more. It is a well-known tourist destination for adventure and relaxation, attracting people from all over the world. Despite having a small population, Iceland is a popular tourist destination because of its exceptional beauty. There are several hotels developed around to provide you with the finest pleasure and comfort during your vacation.
There are numerous activities to explore and enjoy in Iceland, whether travelling solo or with a large group. Iceland offers everything for nature lovers, from delicious Nordic cuisine to stunning hikes, black sand beaches to snow-capped mountain tops.
If you are planning a trip to Iceland, it's important to choose the right accommodation, as the country offers a wide variety of hotels to suit different tastes, budgets, and preferences. In this article, we will explore the best hotels in Iceland that offer an amazing stay experience to their visitors.
Book the best hotels in Iceland from Agoda
1. Hotel Ranga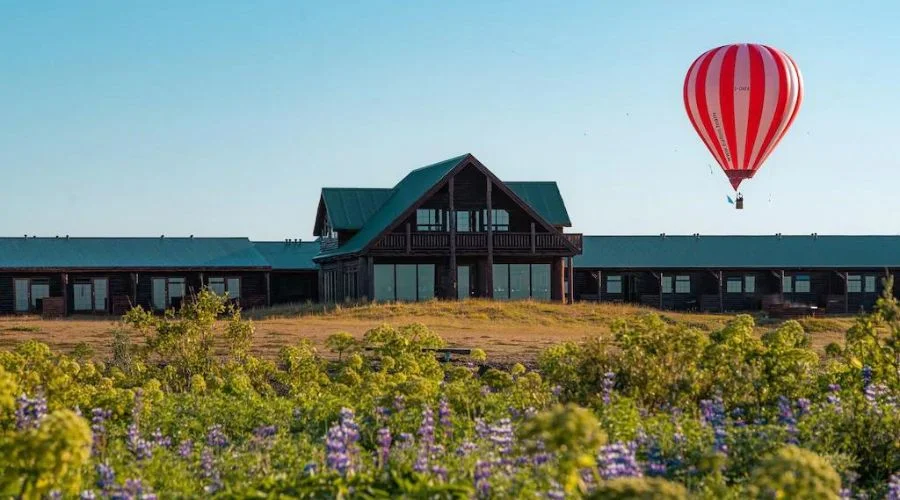 If gazing at the northern lights from an outdoor hot tub sounds like your concept of heaven, then Hotel Rangá is the place to be. It is among the best hotels in Iceland for northern lights. It is an isolated hotel in South Iceland, halfway between Hella and Hvolsvöllur and about two hours' drive from Reykjavik. This means that since you will be distant from any light pollution, your chances of seeing the aurora borealis will be increased.
The surrounding broad, open sky provides you with unobstructed views of the spectacular light show. The hotel also provides wake-up calls in case the aurora borealis appears in the late hours of the night, and the personnel will notify you. In order to keep you cosy and warm, they will also give you blankets.
The hotel is surrounded by breathtaking countryside, offering panoramic views of the nearby mountains. Hotel Ranga is one of the best hotels in Iceland for luxury, comfort, and natural beauty.
---
2. ION Adventure Hotel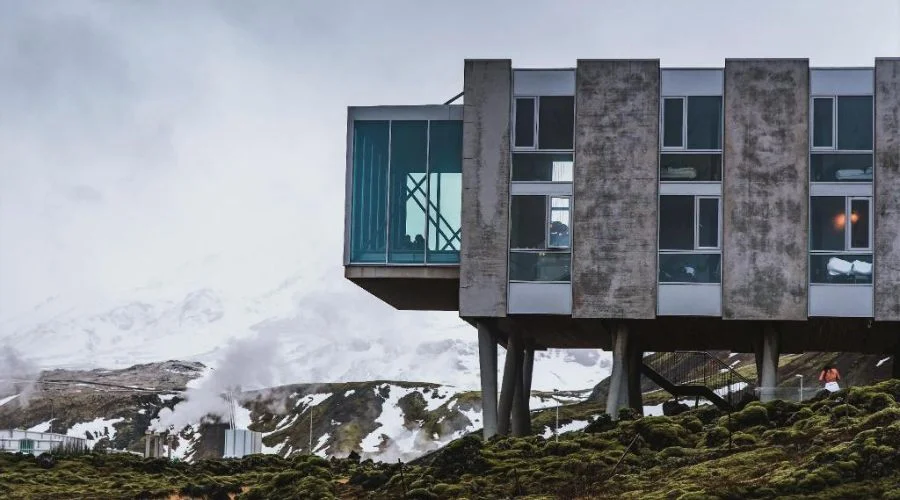 The Ion Adventure Hotel is a unique hotel located near the Thingvellir National Park in South Iceland. The hotel is set in a stunning landscape and offers a variety of rooms, suites, and apartments. The Ion Adventure Hotel is perfect for those who want to experience the natural beauty of Iceland while staying in luxury.
The ION Adventure Hotel at Nesjavellir is one of the best hotels in Iceland for family holidays and honeymoons. It will provide you with an amazing experience with its spectacular scenery and services that will satisfy all of your demands. Every traveller in the country chooses it as their top destination because of the remote location and the moving Northern Lights.
The hotel features an indoor and outdoor pool, a hot tub, a spa, and a restaurant that serves local cuisine. If you're looking for a hotel that combines luxury, comfort, and adventure, the Ion Adventure Hotel is an excellent choice.
---
3. 101 Hotel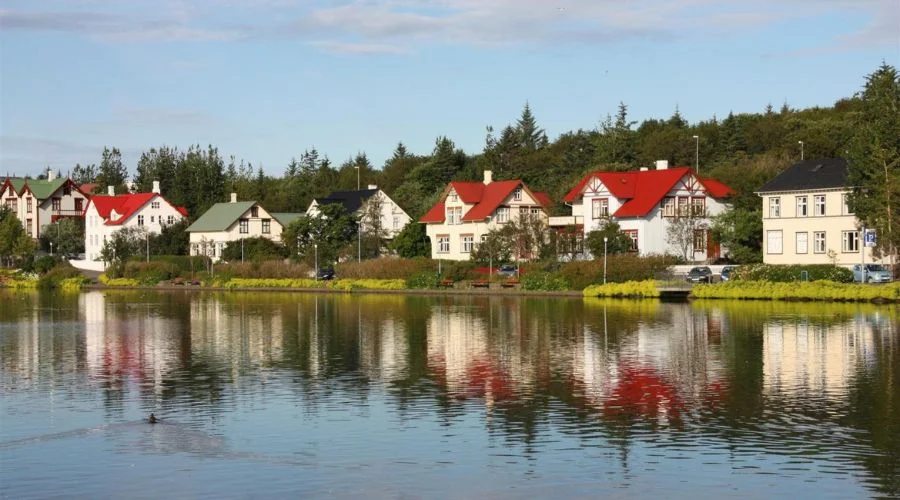 In the heart of Reykjavik, this boutique hotel comprises architecture from the 1930s. It is a fascinating fusion of modern design and minimalistic couture. All of the furnishings are austere, and the colour palette is monochrome. The collection of contemporary works by Icelandic artists, fit for a gallery, gives them much more confidence.
The basement houses a steam room that is geothermally warmed and a hot tub. One of Iceland's top boutique hotels also provides in-room massages. The distinctive hotel boasts an assortment of classic Icelandic art and a smooth, modern design. The fashionable restaurant Kitchen & Wine, which serves both international and traditional Icelandic food, is also a part of the hotel. It also offers customised happy hour and breakfast menus. Reserve a room in one of the best hotels in Reykjavik, Iceland, and enjoy your holiday.
---
4. Magma Hotel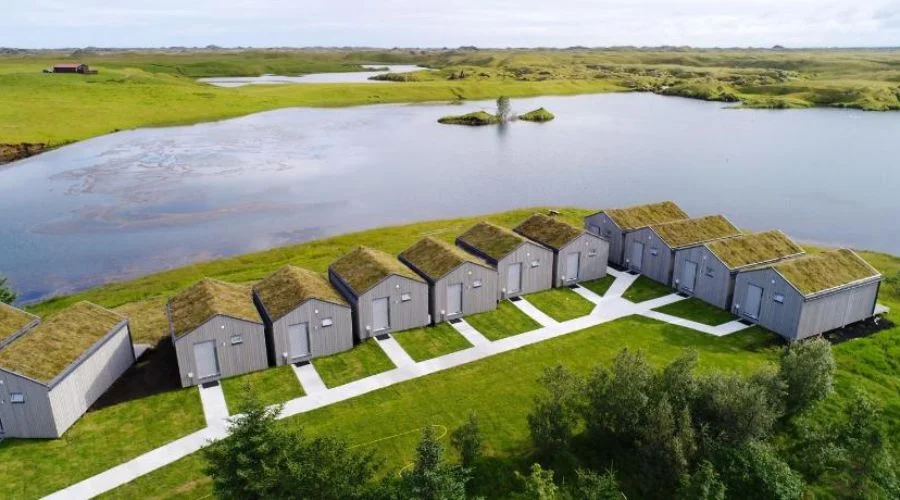 Magma Hotel is located next to Kirkjubaejarklaustur, a small village. Magma is a chic, cosy hotel with kind personnel that will make you feel at home. Magma looks out over a lake and lava landscapes that extend into the horizon towards the Vatnajökull glacier. Here, you can gaze upward into the starry night sky as you are enveloped by natural beauty.
Additionally, your accommodation has a furnished patio where you may sit outside while bundling up to see the aurora dance. Don't hesitate to stop by the friendly restaurant for a delicious Icelandic lunch! All day long, the Bistro provides free coffee and tea. Along with fresh, healthy Icelandic food, tasty breakfasts are served here. Enjoy the beauty of Iceland with a stay in one of the best hotels in Iceland.
---
5. The Retreat at Blue Lagoon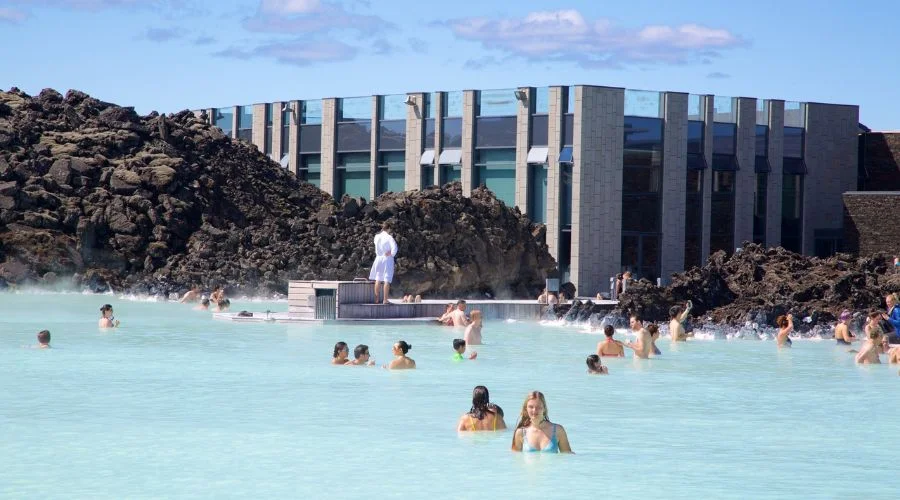 The Retreat at Blue Lagoon, one of the best hotels in Iceland and among the most luxurious hotels, gives you the impression that you've entered another universe most of the time. The Blue Lagoon has long been considered Iceland's top tourist destination and a haven for those trying to unwind and rediscover their zen. The Blue Lagoon draws its water from the land upon which it is built and has significantly impacted the area's entire architectural style. Like the old buildings, it was constructed low to the ground, primarily located at the same elevation as the lava field and constructed rather than above it. This tends to set a persuasive tone.
When not relaxing in the Blue Lagoon's healing waters, unwind with a refreshing spa treatment. Or dine in exquisite style at Moss. The wellness of every guest is the hotel's priority. Huge windows offer you to look out at the distant volcanoes or the mystical waters of the geothermal lagoon.
Staff members keep an eye on the sky and will turn down the lighting to make the northern lights as apparent as possible. You'll adore this retreat at Blue Lagoon if you're seeking one that focuses on well-being.
---
Conclusion
In conclusion, Iceland is a breathtaking destination that offers a range of hotels to suit every taste and budget. From luxurious boutique hotels to budget-friendly options, travellers can find a hotel that fits their needs. The best hotels in Iceland offer a combination of comfortable accommodations, stunning views, and easy access to the country's top attractions. With a range of options to choose from, visitors can have a memorable and comfortable stay in Iceland. Trailfollow has listed the best hotels in Iceland to choose from when visiting Iceland. These hotels offer an entire vacation experience by and of themselves, from fine dining to activities and stimulating adventures. Regardless of how you organise your trip, you can now pick the best hotels in Iceland based on your preferences. So, book your flights to Iceland, make hotel reservations, and prepare for an unforgettable vacation.
FAQ's