Tel Aviv is one of the most underrated paradises that you would love to visit among all the big cities in Israel, one that is full of gorgeous beaches, vibrant culture, and wild nightlife. It boasts temperate temperatures, delicious food, and small, featured roadside stalls that will satisfy your needs for food and window shopping.
There are many places you would love to settle down in Israel's cultural capital, so finding a place to stay in the city is not that tough. From premium hotels to business and budget hotels, the city, like any other big city, has the potential to cater to every type of traveler. After extensive study, we have identified some of the best hotels in Tel Aviv where you may feel virtually at home.
Beach Hotels in Tel Aviv
Tel Aviv has some of the most beautiful beaches in the Mediterranean, with over 15 kilometers of sandy beaches, a pristine coastline, and clear waters. The best part is that every beach has a distinctive personality. Here you can find the best hotel in Tel Aviv. While some are close to the beach, others are highly rated by other visitors on the Agoda website.
1. Grand Beach Hotel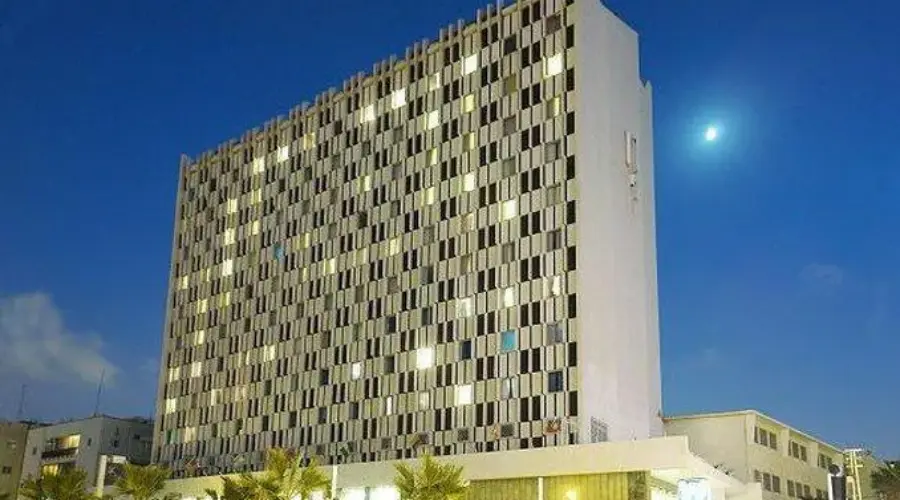 One of the most popular beach hotels in the city boasts one of the best unique dining alternatives in the beach area of Tel Aviv, along with free WiFi in all of the rooms. You can take some time to go to Tayelet and the surrounding Tel Aviv Beach. Additionally, a convenient indoor pool is available on-site to meet your needs. The nearest beach to the hotel is Mezizim Beach, while various other important places to visit, such as Mezizim Beach, Sarona Market, and the Tel Aviv Museum of Art, are near the hotel. Travellers have varied excellent opinions about the hotel, and some even consider it one of the best hotels in Tel Aviv because of the excellence in service that they provide.
Also Read: Best Hotels In The Bahamas- Best Beautiful Resorts to Visit
---
2. Olympia Hotels by Zvieli Hotels
With Wi-Fi-enabled rooms, 24-hour check-in, and restaurant amenities, this hotel is one of the best hotels in Tel Aviv on the beach. It is strategically positioned in the city's centre while being close to Frishman Beach. Nearly 2.7 kilometres separate the hotel from Sde Dov airport. It also boasts the Ben-Gurion Museum and Perry Art Gallery, almost within walking distance. It is close to numerous foreign embassies, making it a favourite location for foreign diplomats. The hotel also boasts a good parking lot, bike racks, and shuttle services.
---
3. Hilton Tel Aviv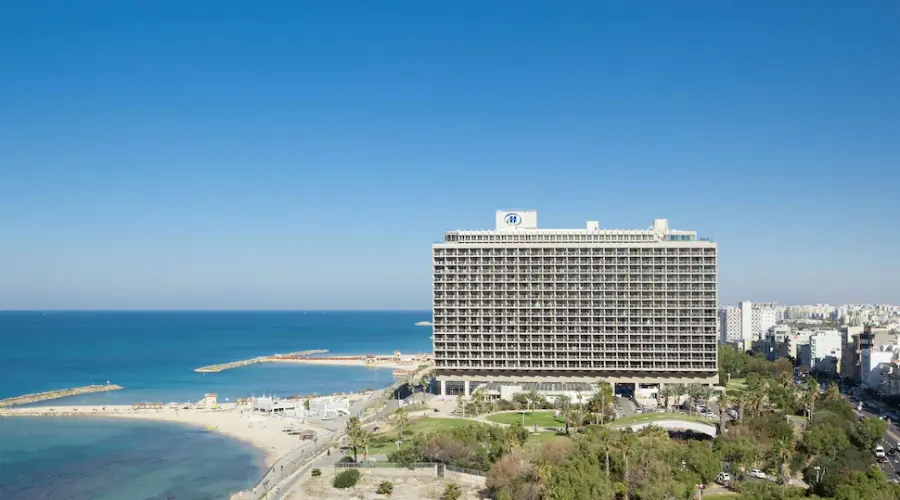 Looking for the best hotels in Tel Aviv, Israel? Turn to Hilton. The property is 70 metres from the beach, with an innovative dining experience, hourly check, and airport transfers. Eden Fine Art, Bruno Art Gallery, and Design 26 Galleries are almost 240 metres away from the hotel. It has an excellent rating of 8.7 on the Agoda site and is preferred by most luxury travelers.
Also Read: A List of the 6 Best Places to Visit in York
---
4. Kfar Maccabiah Hotel & Suites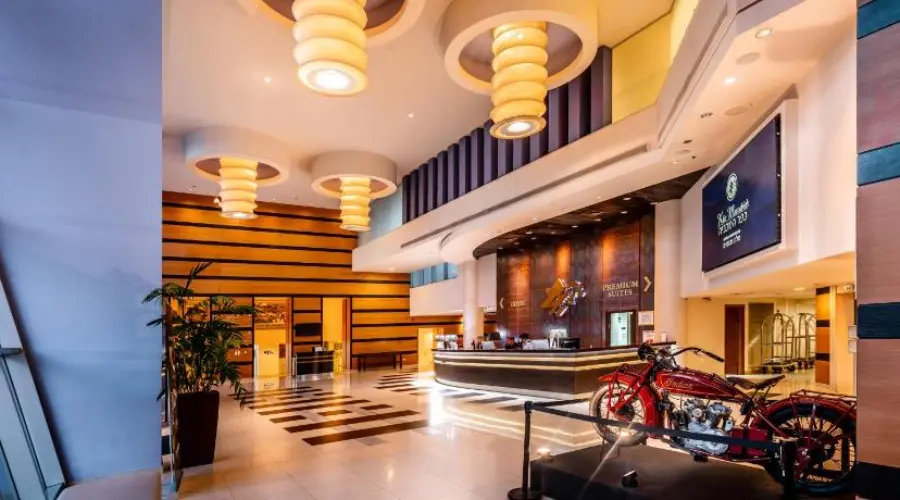 This resort brings you close to attractions and intriguing dining alternatives because of its convenient location in Tel Aviv's Ramat Gan neighbourhood. Surrounded by a plush garden, the on-site convenience of the massage, fitness centre, and steam room are just a few of the unique amenities that will make your stay more enjoyable. It has Tel Aviv Beach nearby. Also, it has the Sarona Market and Independence Hall of the museum a few kilometres away from the hotel. The Maccabim Restaurant offers an excellent choice of Israeli curated menus for breakfast, lunch, and dinner, thus making it one of the best hotels in Tel Aviv by location and cuisine choice.
---
5. Boutique Hotel In Tel-Aviv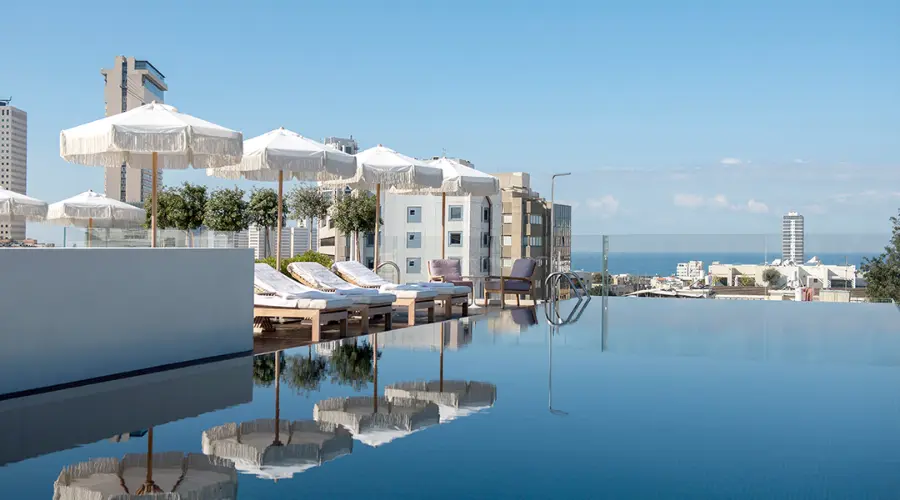 Boutique hotels have a limited inventory, are distinctive, design-driven, and have a focus on storytelling at the core of their business model. Tel-Aviv, which is often considered the start-up capital, has a unique boutique-lined up for travelers. These boutique hotels can be considered some of the best hotels in Tel Aviv in the course of design, cuisine, and vibe they offer
---
6. The Vera Hotel
Uniquely designed in the heart of Tel Aviv, 27 Lilinblum certifies itself as one of the most local hotels in the town with plush rooms, boutique wines on tap, a spa, and a rooftop sundeck. It has an exceptional rating of more than 9 on the Agoda site and is located close to Independence Hall Museum, Nanuchka, and Shalom Towers. The hotel's culture emphasises local heritage and an organic vibe, which enhance the local exploration of the city, thus making it one of the best hotels in Tel Aviv or Israel as a whole.
---
7. West Boutique Hotel Tel-Aviv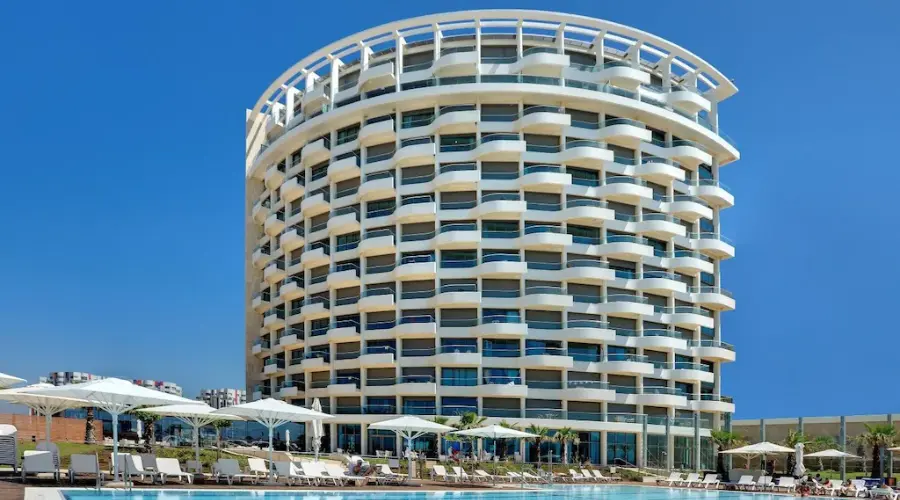 Located in the northern part of the city, the property provides a distinct dining experience with a convenient location, free Wi-Fi, and a car park. Nera to the Tel Aviv beach, this hotel is a treat in itself with its on-site convenience of massage, restaurant, and fitness centre are just a few of the unique amenities that will make your stay more enjoyable. One of the best-reviewed hotels in Agoda, This hotel in itself is a delight.
---
8. Bell Boutique Hotel & Spa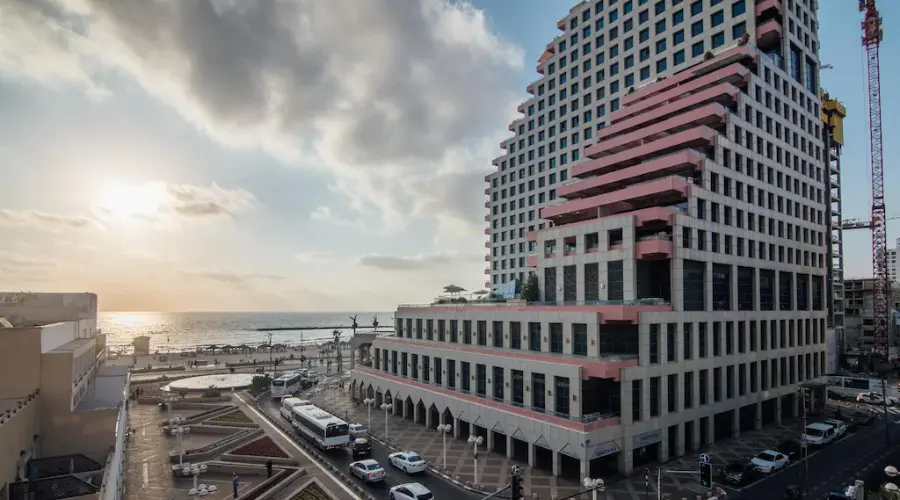 Located in Hayarkon Street, Beach Area, this hotel is close to Tel Aviv Beach. It is also near the Opera Tower shopping center, Guela Beach, and Sarora Market. It is also uniquely designed and owes its origin to 1920. It provides various convenient services, such as steam rooms, specialty restaurants, and a spa with a hammam and a Ukrainian salt cave. It has rave reviews on the site and is appreciated by various travellers who even consider it one of the best hotels in Tel Aviv.
---
Conclusion
Tel Aviv is a vibrant and ever-evolving city, and so are its culture and flavour. It hosts some of the most magnificent hotels in the whole of Israel because of its cultural essence. Agoda has sampled some of the best-reviewed hotels in the city, which are committed to providing excellent service. You can check the accommodation guide in Trail Follow.
FAQ's