It has won awards for being the "greatest overall beach in Oregon," one of the top art towns in America, and one of the most stunning locations on earth. Cannon Beach has a lot of personalities and was named after a naval Cannon that came ashore following a shipwreck in the 1840s. A lovely community tucked away on the Oregon coast, Cannon Beach is most known for its recognizable sea stacks, which have elevated its beach to one of the most well-known in the country.
Besides its picturesque beaches, it is also known to host some of the best restaurants in Oregon that offer superlative dining experiences. Here are some of the best restaurants in Cannon Beach Oregon.
Which Cannon Beach restaurants With a view offer stunning ocean to complement your dining experience?
1. Ecola Seafood Restaurant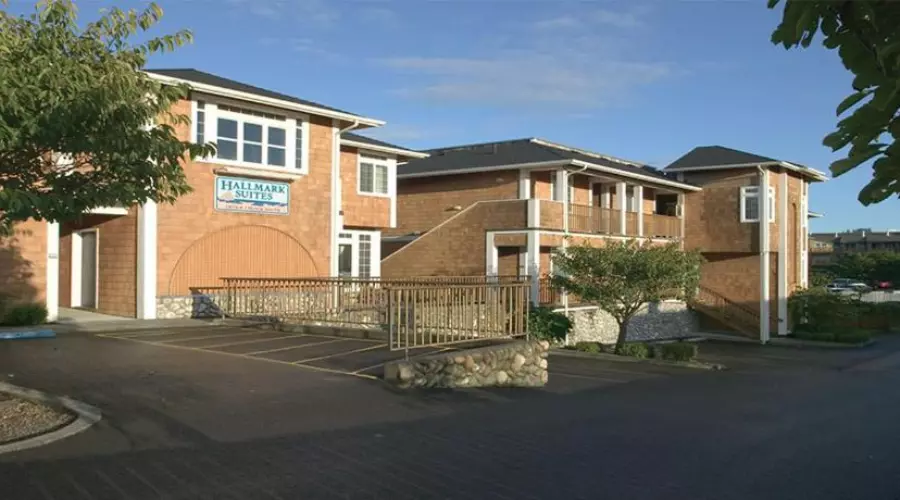 It is one of the best places for food in Cannon Beach for seafood. They serve a wide range of fresh seafood and fish in various styles to confuse your palate. They also have various beverages that are paired very well with these fresh catches. For foodies, it is a must-visit location that is also renowned for its kind and attentive service. As for the view, they provide you with some of the best views in Cannon Beach. Various foodies and travelers thus consider it one of the best places for food in Cannon Beach. Located at 208 N Spruce St restaurant is located very close to the Hallmark Resort in Cannon Beach. It is one of the best full-service hotels in Cannon Beach, with incredible ratings from travelers. All its rooms are connected with wi-fi, and the property is 160 metres from the beach. It also has an exceptional rating as a restaurant and is centrally located in Cannon Beach, making it easily accessible from different locations in Cannon Beach.
---
Also read : The 4 Best Hotels in St Lucia Island, Caribbean Sea
---
2. The Wayfarer Restaurant and lounge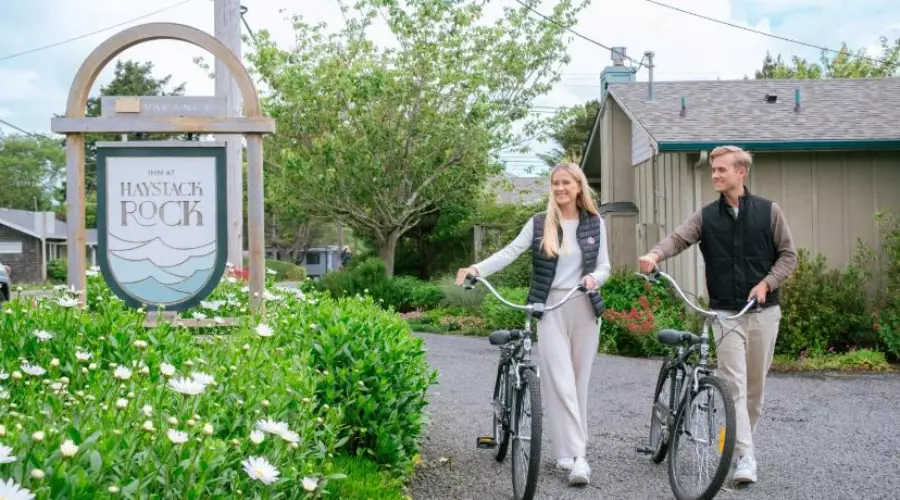 If there is something more tantalising than the beautiful beaches of Cannon Beach, it is the food served at the Wayfarer restaurant and lounge. This restaurant is one of the most prominent best cannon beach restaurants with a view, serving some of the freshest seafood, fish, and lobsters in a wide variety of cuisine formats. The food here just "blows your mind away," according to a reviewer. All these qualities, along with spacious rooms and dedicated servers, give you a memorable foodgasm in this best restaurant in Cannon Beach oregon, thus making it one of the best restaurants in the city. Located at 1190 Pacific Dr Although Hallmark Cannon resort is the nearest hotel to provide accommodation in the area, you can also look for accommodation at the Inn at Haystack Rock in Cannon Beach.
One block from the beach, The Inn at Haystack Rock is the ideal place for friends, family, couples, and even family dogs to get together. You won't find a cookie-cutter experience here; their rooms are all distinctive, and we have a choice of room types to suit your demands. Take advantage of the private patios, kitchens, fireplaces, and hot tubs we offer.
---
3. MacGregor's Whisky Bar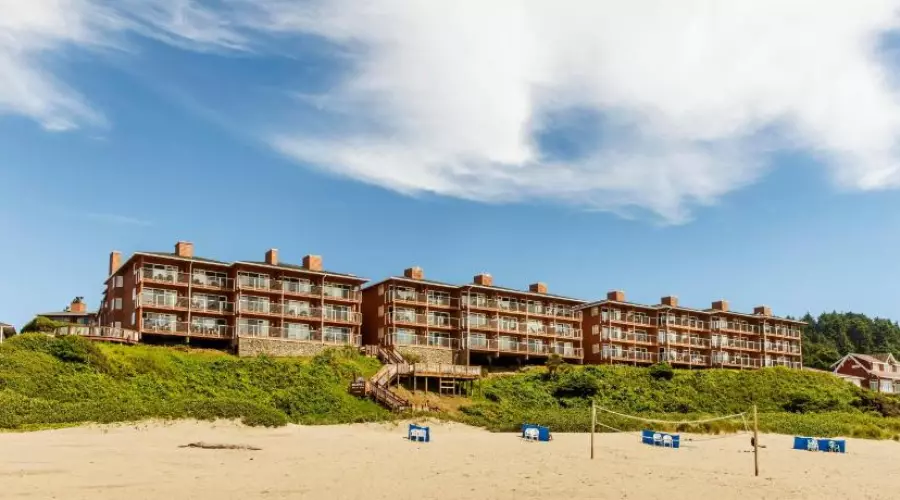 Located inside the Hallmark Resort Cannon, MacGregor's Whiskey Bar is open Wednesday through Sunday and has both indoor and outdoor seating. It serves specialty cocktails, small appetisers, and charcuterie boards. Friday through Tuesday are breakfast days. It provides a wonderful area for relaxing while appreciating some of the best lagers and whiskeys in the town. It is also well-reviewed by users, who consider it one of the best restaurants in Cannon Beach Oregon.
---
4. Driftwood Restaurant and Lounge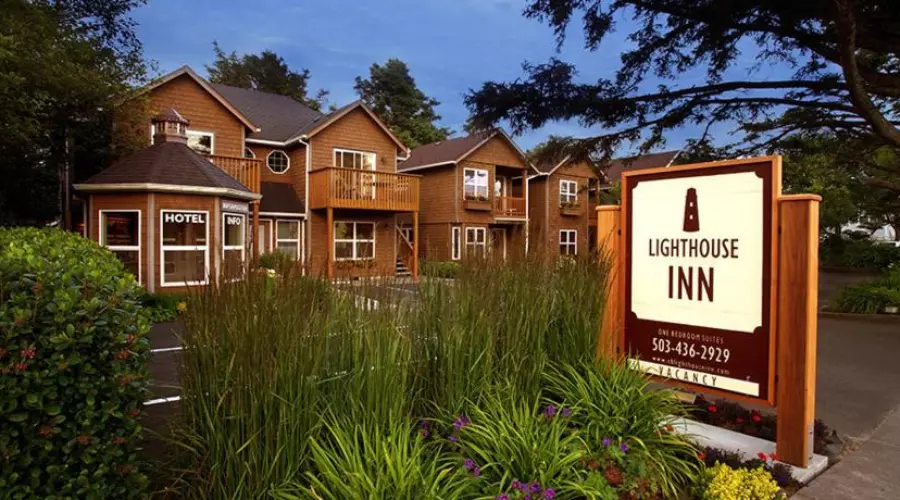 Since its establishment in 1944, the Driftwood restaurant has served as a hub for social gatherings, dining, and entertainment for both locals and tourists. Its kind staff is renowned for their friendliness and dedication. The emphasis is on quality when purchasing seafood, steaks, and produce from regional suppliers. There is something for everyone on this menu. Menus for local beer, wine, and cocktails are always changing.
You may eat, drink, and observe people on Main Street on the spacious outdoor dog-friendly deck in the afternoons and evenings. The firepit is a great place to socialize with residents and visitors from across the world on chilly nights, making it one of the best restaurants in Cannon Beach Oregon. Located at 179 N Hemlock street. The nearest place to find a comfortable resort near Driftwood is Lighthouse Inn; It has comfortable rooms, all of which are connected to wi-fi. It is widely popular among travelers for its comfortable stay.
---
Conclusion
Cannon Beach, Oregon, has one of the most beautiful beaches and views on the whole of the west coast. Along with that, it also offers some of the best eateries in the whole of Oregon. The beaches, views, and scintillating taste make some of its restaurants the best restaurants in Cannon beach. Not only that, some of these restaurants are popular all over Oregon for their food and aesthetics. You can make your selection from Agoda, or you can consult the Trail Follow accommodation guide.
FAQs