Are you a person looking for an offbeat experience in Japan? Are you tired of mundane life? If yes, the article is for you to experience some fabulous cafes in Japan. It has animal cafes, maid robot cafes, prison-themed cafes and even cuddling cafes to make your coffee break an unforgettable experience. Indulge in the unconventional-themed coffee shops and interact with people as quirky as you. Leave Japan with special and unique memories to cherish for your lifetime. 
Top 5 weirdest cafes in Japan with klook!
Visit the best cafes in Japan with klook! Visit and enjoy the weirdest cafes in Japan from an array of options!
1. Animal Cafes in Japan– Goat, Cat, Hedgehog, Reptile, Owl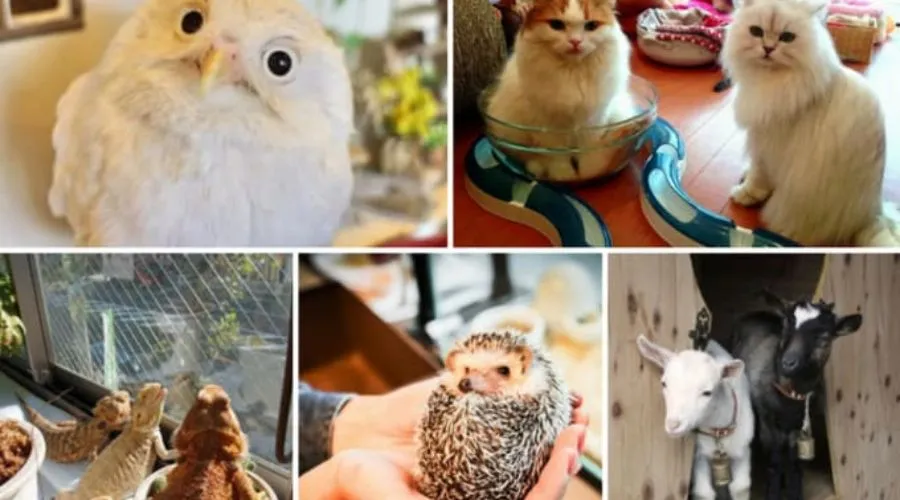 Are you an animal lover? Have you ever wanted to have coffee while petting fluffy animals? Get your daily dose of animal love from these cafes in Japan. They have some adorable fur animals waiting for your affection at the Hapi Neko cat cafe. There are cats and cute kittens that are awaiting your playtime. If you are not a cat person, then the Sakuragaoka goat cafe is your call. It is a terrific cafe with friendly goats and calves. Meet Sakura and Chocolat, the two adorable goats in Japan to make your day. If you prefer to give it a go for cold-blooded buddies, hurry to Yokohama Subtropical Teahouse to have a sip of coffee with giant tortoises, snakes and lizards. There are varieties of species of these friends here. If this is a little too much adventure for you, head to the Harry Cafe to play with adorable spiny hedgehogs. You can hold them in your palm and feed them with worms! 
---
2. Soineya: Cuddle Cafés
This cafe is for all the hopeless romantics out there. Stop watching romcoms and feeling jealous about your best friend. Take yourself for a treat to Cafe Soineya. This cafe allows you to spend time with women. There is no other dirty business going on! But if you need affection and want to have a nap in the woman's lap or arms, you can do it here. It is a tad expensive. It costs US dollars 38$ for a twenty-minute slumber. For a full-night package, the cost comes to 640 US dollars. It is a suitable way to reduce stress and to get rid of the lonely boy feeling after an exhausting day at work. You can have customisations like having the girl change your clothes and selecting the girl you cuddle with. However, spooning and other activities cost extra. 
---
3. The Lockup: Dungeon Café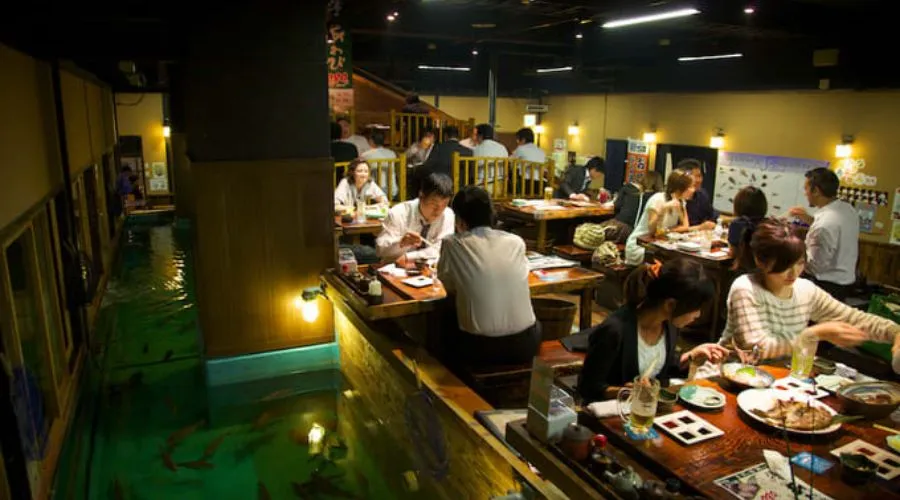 The LockupDungeon Cafe has an entrance that leads to a small flight of stairs to the underground basement. Once you open the door to the basement, you will enter a pitch-dark basement. You can mix your drinks with test tubes. This dungeon speaks for itself. The entire setting is creepy. You can hear constant screams and noises throughout. If you dare to use the restroom, be prepared to scream as you will be chased by monsters and other creatures. The cafe is open from 5:OO PM to 5:00 AM daily. The Lockup is a fun cafe to spend time in if you love scary experiences. 
---
4. Alice in Wonderland Café
Have you ever had the yearning to dive into a movie? Here is the best cafe for you that will fulfil this dream. You can dive into the fantasies of Wonderland as Alice did in this cafe. It is one of the unique cafes in Japan. There are only five Alice in Wonderland-themed cafes in Japan. The waitress here dresses like Alice and serves dishes, which are quirky and wonderland-themed. The tables here resemble that of the Tea Party. The cafe has magnificent seating, along with architecture that stays true to the theme.
---
5. Robot Restaurant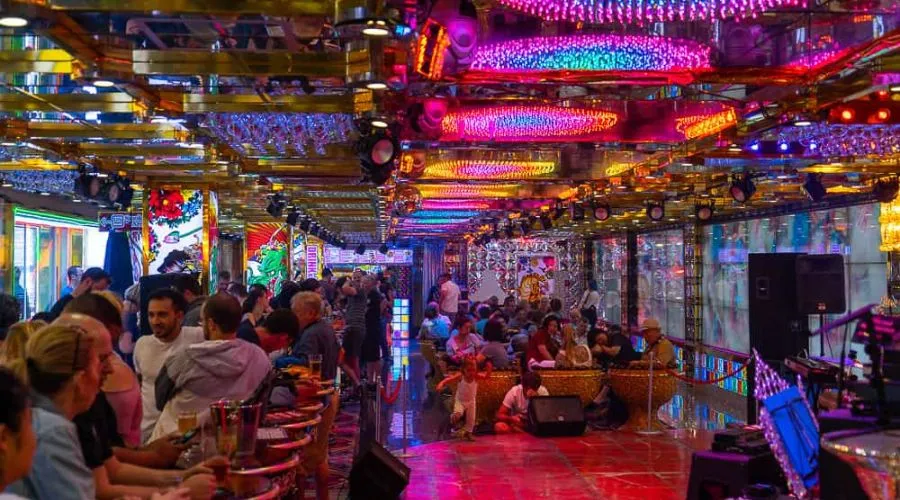 The Robot Restaurant is one of the notable cafes in Japan. The restaurant is full of robots. These robots are half-naked, and their bodies are covered with flashy multi-laser lights. It is one of the most trippiest cafes in Japan. It will take a moment for you to realise what happened inside. This restaurant can leave you in a trance position. This cafe possesses powerful energy. The strange activities in this cafe will quench your thirst for a unique experience. This cafe is worth your visit. You will have a light-headed feeling after a visit to this cafe in Japan.
---
Conclusion 
Japan is a fascinating country. This country is called a Phoenix Bird for its beautiful revival after the Hiroshima and Nagasaki incident. Japan is a land of rich history and is technologically advanced. But apart from all these, Japan provides you with some eccentric cafes. These cafes offer the visitors to enjoy something they have never experienced. klook has provided information about these weird cafes in Japan. To learn more about cafes in Japan, visit Trailfollow and klook!
FAQ's