Welcome to the captivating island destination of Malta, where ancient history meets breathtaking beauty. Nestled in the sparkling Mediterranean Sea, Malta is a jewel that beckons travelers with its stunning landscapes, vibrant culture, and rich heritage. Renowned for its warm climate and clear blue waters, this archipelago boasts an array of attractions that will leave you mesmerized.
Add Valletta to your list and immerse yourself in its charming streets lined with Baroque architecture. Marvel at the ancient temples of Hagar Qim and Mnajdra, testaments to Malta's prehistoric legacy. Indulge in the Mediterranean flavors of Maltese cuisine, tantalizing your taste buds with dishes influenced by centuries of cultural fusion.
The best seasons to visit Malta are spring and autumn. The weather is mild in these seasons and will allow you to fully enjoy all that this picturesque destination has to offer. So why wait? Book your Malta flights with Lufthansa and embark on an unforgettable adventure to this Mediterranean gem. Get ready to be captivated by the charm, history, and natural beauty that Malta has to offer.
Book flights to Malta with Lufthansa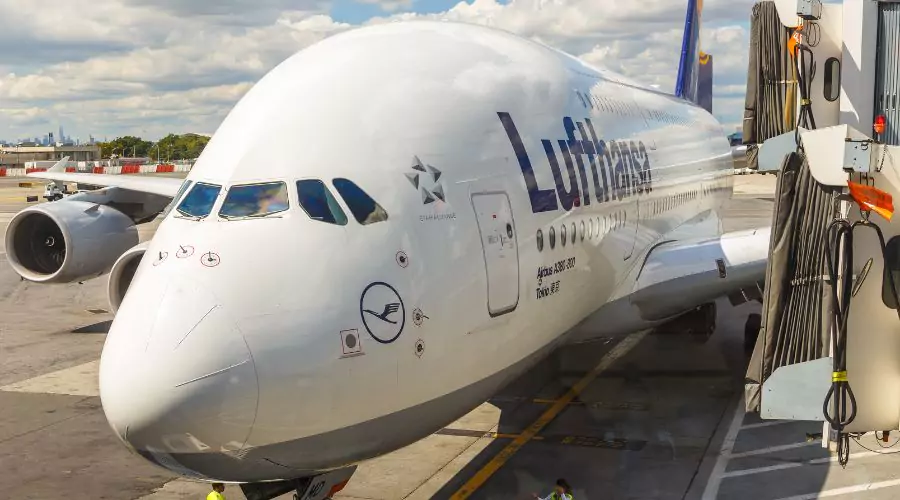 With Lufthansa, your journey to Malta begins with exceptional service and comfort aboard our top-notch flights to Malta. From your busy life to the enchanting island paradise, our flights offer a seamless travel experience. Experience the thrill of discovering hidden coves, basking in the sun on golden beaches, and diving into the azure waters teeming with marine life. 
Visit Lufthansa, enter all the necessary details like your preferred date, destination from where you will board the flight, seat details and pick from the array of options shown to you!
---
Things To Do In Malta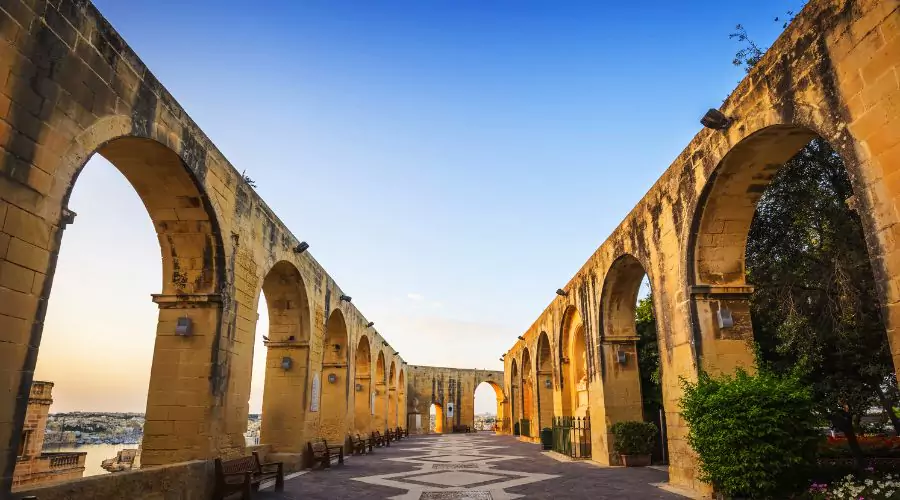 Malta is a breathtaking Mediterranean destination that offers a wealth of attractions and activities for travelers to explore. From historical sites to stunning beaches, here are the must-do things to do in Malta.
1. Visit Valletta: 
It is the capital city and also a UNESCO World Heritage site. Explore the magnificent St. John's Co-Cathedral, admire the Grandmaster's Palace, and stroll through the charming streets lined with Baroque architecture.
---
2. Discover the Ancient Temples: 
Malta is home to some of the ancient free-standing structures in the world. Don't miss the chance to visit the megalithic temples of Ħaġar Qim and Mnajdra, where you can marvel at their ancient craftsmanship.
---
3. Explore the Three Cities: 
Take a boat ride to the Three Cities—Vittoriosa, Senglea, and Cospicua—and wander through their narrow streets filled with history. Visit Fort St. Angelo and the Malta Maritime Museum for a deeper understanding of Malta's maritime heritage.
---
4. Relax on the Beaches: 
Malta boasts beautiful beaches with crystal-clear waters. Head to Golden Bay or Mellieħa Bay for sunbathing and swimming, or visit the picturesque Blue Lagoon on the island of Comino for a true paradise experience.
---
5. Go Diving and Snorkeling: 
With its stunning underwater landscapes, Malta is a paradise for divers and snorkelers. Explore the famous Blue Grotto or dive into the depths of the Santa Maria Caves to witness the vibrant marine life and fascinating rock formations.
---
6. Visit the Silent City of Mdina: 
Step back in time when you wander through the ancient walled city of Mdina. Marvel at its medieval architecture, visit St. Paul's Cathedral and enjoy panoramic views of the island from the city walls.
---
7. Experience the Azure Window: 
Whilst the legendary Azure Window crumbled in 2017, the mesmerizing coastal cliffs of Dwejra Bay are yet to lose their charm. Embark on a thrilling expedition of the Inland Sea and behold the singular rock formations and the enigmatic Blue Hole from a boat.
When planning your trip to Malta, remember to search for flights to Malta to find the best options for your journey. Lufthansa offers cheap flights to Malta, For those who relish history, bask in sun-soaked beaches, or crave daring escapades, Malta is a treasure trove of unforgettable exploits that will enrapture you. Do not squander the opportunity to delve into this Mediterranean jewel and fashion indelible recollections.
---
Conclusion
If you're seeking a captivating island destination with a rich history, stunning landscapes, and vibrant culture, look no further than Malta. With a variety of flights to Malta available, including the affordable options offered by Lufthansa, embarking on your Mediterranean adventure has never been easier. Explore the UNESCO World Heritage site of Valletta, immerse yourself in the ancient temples, and relax on the picturesque beaches. Whether you're diving into the azure waters, wandering through the charming streets of Mdina, or marveling at the unique rock formations, Malta offers an array of experiences that will leave you spellbound. Let the allure of Malta's history and beauty captivate you as you create memories to cherish for a lifetime by booking from Trailfollow. 
FAQ's