Europe, a majestic continent of earth, has many divine and vintage European architectures. Brussels, being one of the most famous countries among tourists, is the capital of Belgium, and has the most beautiful places to visit. Many have this place as their dream destination and they plan to fulfil it. But the question is what are the things to do in Brussels. You can go to see the stunning sights, taste the best Belgium chocolates and waffles and also see the historic European monuments. Check out this blog to know more about the things to do in Brussels. 
Walk Along The City And Witness The Best Things To Do In Brussels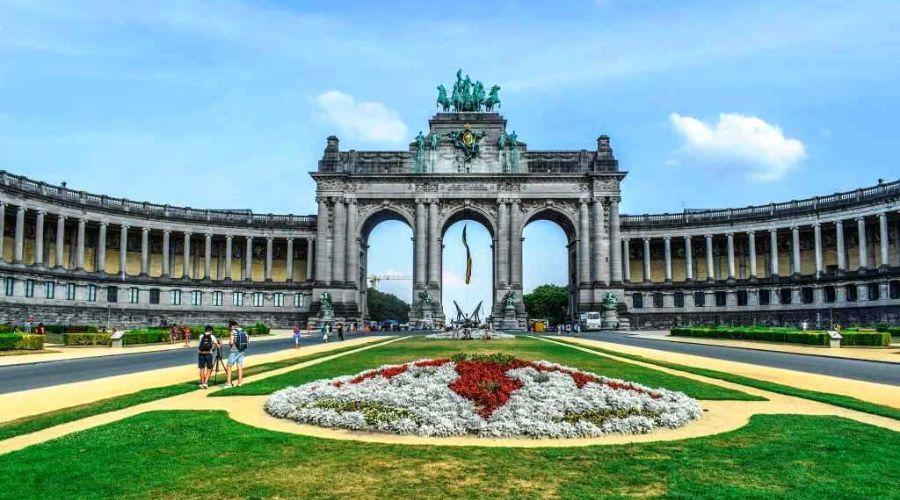 There are multiple places in Brussels that will drive you crazy with its surreal and historical beauty. So let's check out some of the places that you can visit and what are the things to do in Brussels-
If you want to experience something that reflects the vibe of the city, then Grand Place is a must visit. It has historical architecture, ornate flower carpets twice a year, and also a magical Christmas market. The biggest and chronicle square of Europe also known as Baroque Guildhall is a great architecture built in the late 17th century. Even the surroundings of the town square is intricate with stone work, stunning gold decoration, and other beautiful grandeur. It looks beautiful at night when the place lights up and it adds to your list of the best things to do in Brussels. 
This stunning steel-aluminium wonder of Brussel is equally famous as the Eiffel Tower of Paris. This architectural marvel is magnified 165 times of its size and is 100 m tall. This mini Europe trip can be equally fun and adventurous for the adults and the kids. There are some miniature versions of these European cities that can provide you detailed knowledge about the various monuments. This can be one of the best things you can do in Brussels. 
St. Michael and St. Gudula Cathedral
This cathedral is specially made to dedicate it to the saints of Brussels. The poems and stories are carved on the stones inside and outside. This place has preaching stands, stunning archways, beautiful sculptures and the gorgeous glass windows showcasing European culture and artistry. It is just a short walk from the main station and is a must for sightseeing things to do in Brussels. 
Royal Museum Of Fine Arts
This impressive Royal museum of fine arts will amaze you with its masterpieces. You add this place or art gallery to your list of things to do in Brussels to experience creativity and imagination of the artists. Not famous like the Louvre or Musee d'Orsay but has really something that will make you fall in love. It has three sections and one of the largest art galleries of Europe. The work of famous artists Rubens, Van Dyke, Rembrandt, Magritte and Brueghel is what makes this art gallery more worthwhile. 
For an evening walk with your family and to click some beautiful pictures, this great place in the heart of the city, is just full of peace. Breathe in fresh air, visit charming landscaped gardens and the famous Egmont and Hornes Fountain made of bronze studded on this garden. If you want to soak up some history of Europe just give this place a visit. 
Once you have visited all the best places of Brussels, this ancient cathedral is a must visit place. Exhibiting elegant Gothic and Renaissance styles of architecture, the interior of this church is carved and designed with stained glass windows, and other beautiful sculptures. Also, it has a beautiful park beside it where you can sit and relax and buy some snacks and drinks from the cafes nearby. 
This villa is not that famous and has its own history. It was built by Michel Polak in 1930-1934 which is designed in the swiss architectural style. So if you want to visit some historical monuments and other hyped places, then this is the best location you can add to your list. It was a private house before but after the restoration it is open to the public. 
Belgian Comic Strip Centre
If you are on a family trip and you have kids with you then this place on the streets of Brussels will fill their life with fun and excitement. It is a beautiful 19th century art designed by the master architect Victor Horta. It has a 3D smurf village, Captain Haddon's moon rocket, and Lucky Luk's Salon. With different comic and cartoon sections for the kids, it can make their trip more memorable and not just based on historical knowledge. It is one of the best things to do in Brussels with kids that won't bore them or you. 
---
Things To Do In Brussels Other Than Sight-Seeing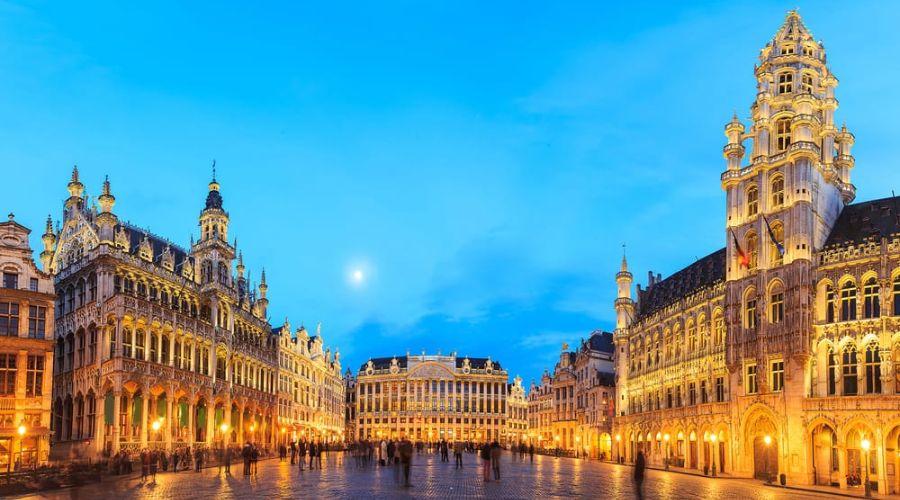 You must have heard only about the chocolates and ice creams of Belgium but do you know they also produce the best beer in the world. For the people who are passionate about tasting different alcohols and beers, this can be the best thing to do in Brussels. You can go to some breweries in Brussels and see the process of production of beer. Learn about the history of beer and take home some samples of this tasty and delicious beer. 
Authentic Culinary Of Belgium
 Europe has diverse cuisines which are famous all over the world. One of them is Belgium's food that everyone should once taste and experience the richness of butter and the ingredients they use. 
How can anyone forget about coming to Brussels and not doing some chocolate tasting? They have a variety of chocolates that you can taste and take some chocolates for your family and relatives. This can be one of the most fun things to do in Brussels for kids and youngsters too. 
Bruges is a beautiful city which is known to have some mediaeval aspects. You can explore this town cum city which has beautiful cobblestone streets, canals and streams, and buildings from the ancient period. 
---
Tips To Book Your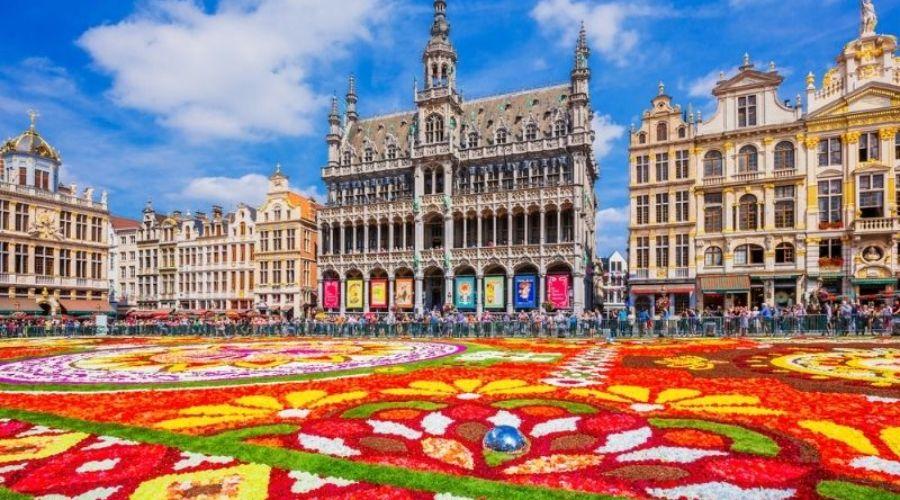 There are numerous ways in which you can book your trip to this dream city Brussels, but we lack some tips and points before visiting the place. Here are some of the tips that you should follow before planning your tour-
Always Book You Tickets In Advance-
As European countries are famous among the tourists, Belgium being one of them is also very popular among tourists. Brussels being the capital city is a famous tourist spot where you will find rush all around the year. It is important to book your flight tickets and other itineraries in advance. If you are planning your trip around December then you should book tickets around October for a better price and discount. 
Always Compare The Prices
Whenever you choose any travel agency, website, or online platforms to book your itineraries, you should always compare the prices and find the best offer and deal. This will help you to cut the extra costs that affect your budget. 
Reviews play a large part in booking the itinerary of any destination. Before making any decision for your destination, you must check and read the reviews of other travellers. This will help in finding the best prices and making a wise decision for your Brussels trip. The rest of the money that you have saved can be used in exciting and fun things to do in Brussels. 
Also Read: Escape to Paradise: Your Ultimate Palm Springs Holiday Guide
---
Conclusion
So now you know that Brussels, the capital city of Belgium, is not just about its chocolates and waffles but also the streets, monuments, sculptures, and European Cathedrals. You can plan your trip accordingly and take at least a week to roam around this beautiful city. Now that you know what all things to do in Brussels, you can take back unforgettable memories. If you want to know more about things to do in Brussels and how to travel in this city, you must go and check out more blogs on Trail Follow. 
FAQs