Foods to Try in Switzerland
Switzerland's beauty has charmed everyone, from the mesmerizing snow-capped mountains to the beautiful scenery. Switzerland has a lot of beautiful places to see, but tourists also love the food there. The simplest way to describe Swiss food is that it is a mix of foods that will make you feel elegant.
Dairy products are the main focus since wheat farming isn't very good at higher altitudes. Switzerland's main foods are potatoes, cured sausages, and air-dried meat. Swiss food isn't just savory dishes; even the sweets are mouth-wateringly good. Switzerland has everything, from fancy restaurants to food carts on the street. Switzerland is known for making some of the world's best chocolates, and you should try some of them while you're on your drip. Don't forget that because Switzerland is a cold place, you can get a lot of alcohol there. Beers and wines from Switzerland are very good. There is a lot to say about Swiss food, like falafels, cheese fondue, Swiss chocolate cakes, potatoes and pickles, and so much more. So, we put together a list of foods to try in Switzerland
Best Foods to Try in Switzerland
1. Rosti, Valaisanne-Style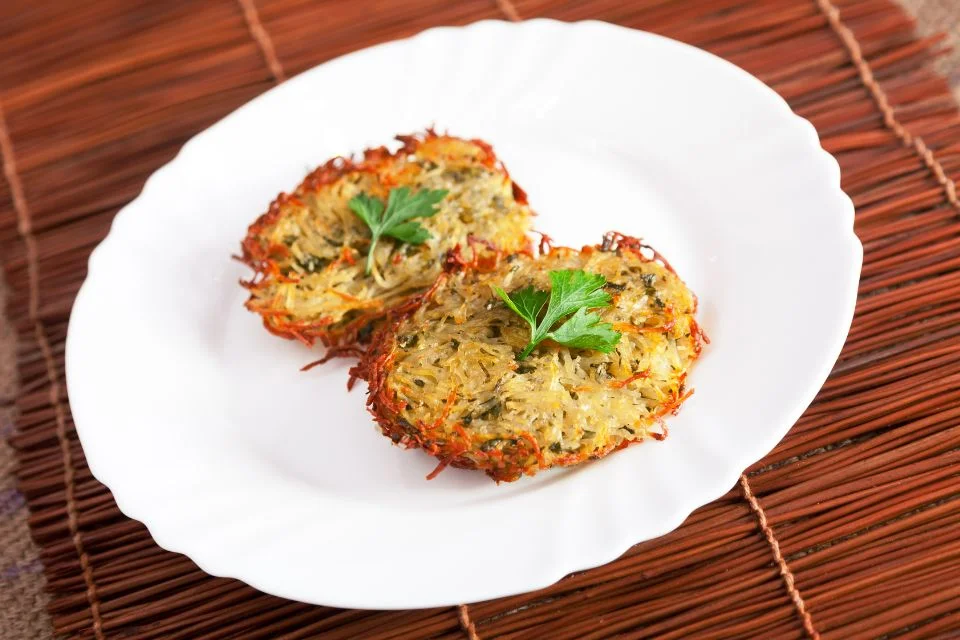 Rosti is one of the most famous foods to try in Switzerland. Rosti was usually a breakfast food for farmers in the canton of Bern. It was made of thinly grated potatoes that were fried in a pan until they were golden and crisp. No one knows where Swiss Rosti with potatoes came from, but its taste is something you need to try. If you go to Switzerland in the winter, you have to try the Rosti from the canton of Valais in its winter form. On top, it comes with salty bacon, a fried egg, and melted raclette cheese. On the side, it comes with tangy gherkins and pickled pearl onions.
---
2. Raclette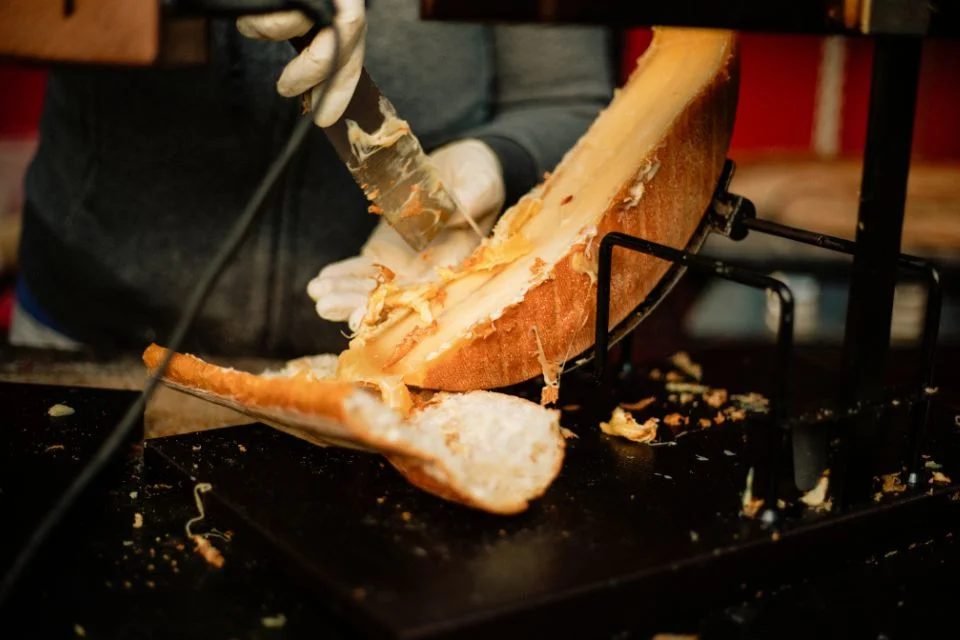 In French, raclette is one of the best foods to try in Switzerland. And to make Raclette, you put a wheel of cheese near a fire and let it melt. Then you scrape some of the melted cheese onto bread, boiled potatoes, and pickled onions and eat it. Raclette was a popular dish among farmers and herders in the high pasture zone, who would bring cheese wheels with them. But now, Raclette cheese from Switzerland is known all over the world. WhymperStube in Zermatt is one of the best places to try this dish from the countryside.
---
3. Cheese Fondue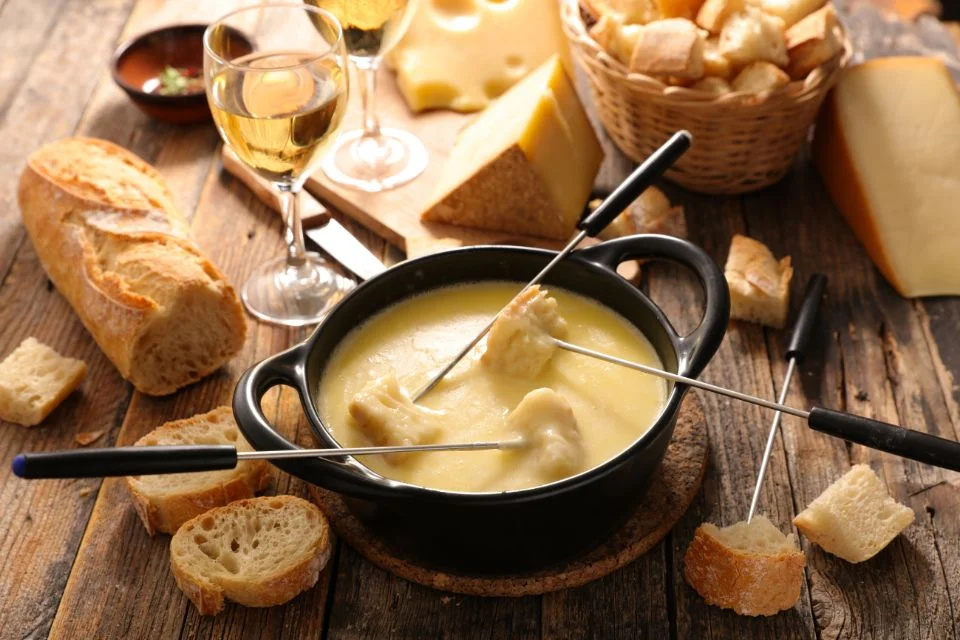 Cheese fondue is melted cheese, white wine, kirsch brandy, and garlic. One of the best foods to try in Switzerland. It is a dish that every Swiss person eats every day and is a staple of Swiss cuisine. Pieces of bread, raw vegetables like carrot, beetroot, celery, etc., small boiled potatoes, and pickles are served with the fondue. The food is dipped into the hot cheese fondue and enjoyed with family and friends. Fondue is Switzerland's national dish. Recipes vary from place to place, but there are strict rules about which kinds of cheese can and cannot be used. If you are in Zurich, FriborgFonduestübli has the best cheese fondue.
---
4. Roasted Flour Soup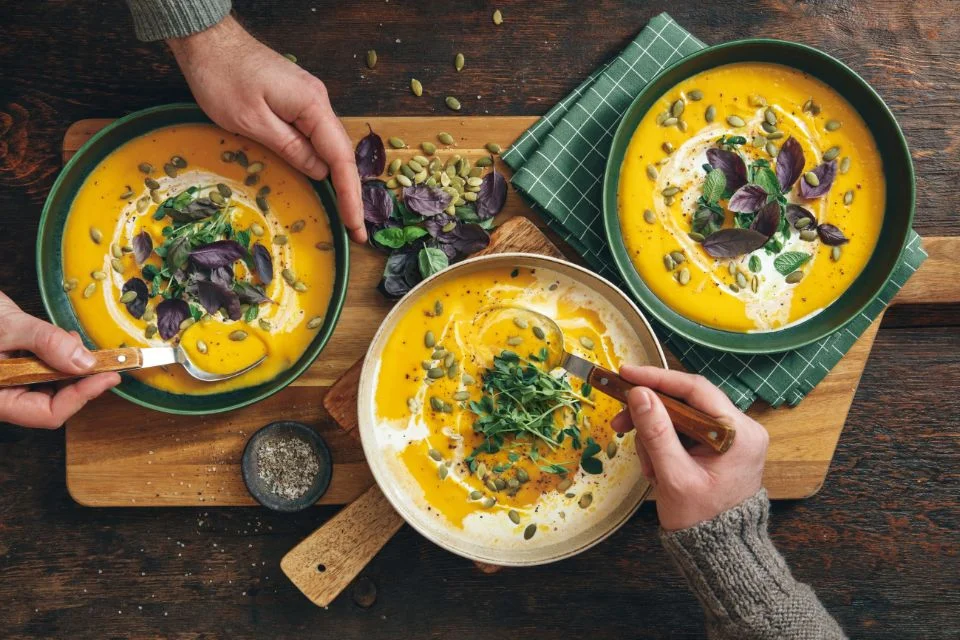 People say that a girl from Basel couldn't get married because she didn't know how to make roasted flour soup. There are many different ways to make roasted flour soup. But at its most basic, the soup is made with flour, butter, onion, stock (preferably beef stock), and Gruyere on top. The story of where this famous soup came from is very interesting. People say that a cook was talking to a friend and forgot that flour was cooking in a pot, so the flour turned brown. So instead of running away from this cooking disaster, he used it as a challenge and made one of Switzerland's most popular soups.
---
5. Tartiflette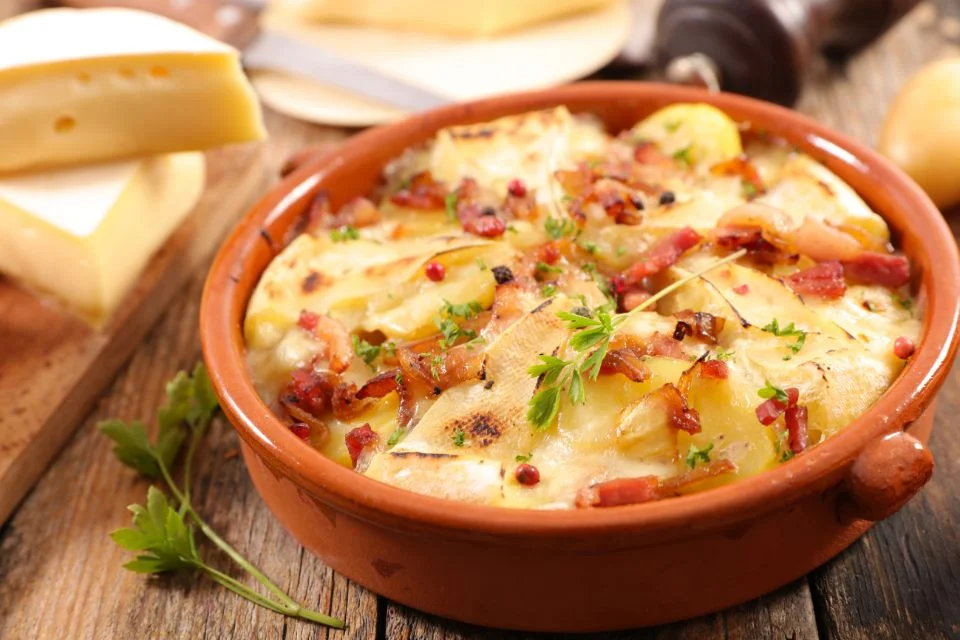 Tartiflette is a popular dish in most ski resorts in the Alpine region. One of the most famous foods to try in Switzerland. It is made in the Haute-Savoie department, which is near the French-Swiss border and is known for its Reblochon cheese. It's one of the best things to eat in Switzerland. It is made of thinly sliced potatoes, smoky bits of bacon, and caramelized onions, and it is topped with Reblochon cheese, which is nutty and creamy.
---
6. Polenta Ticinese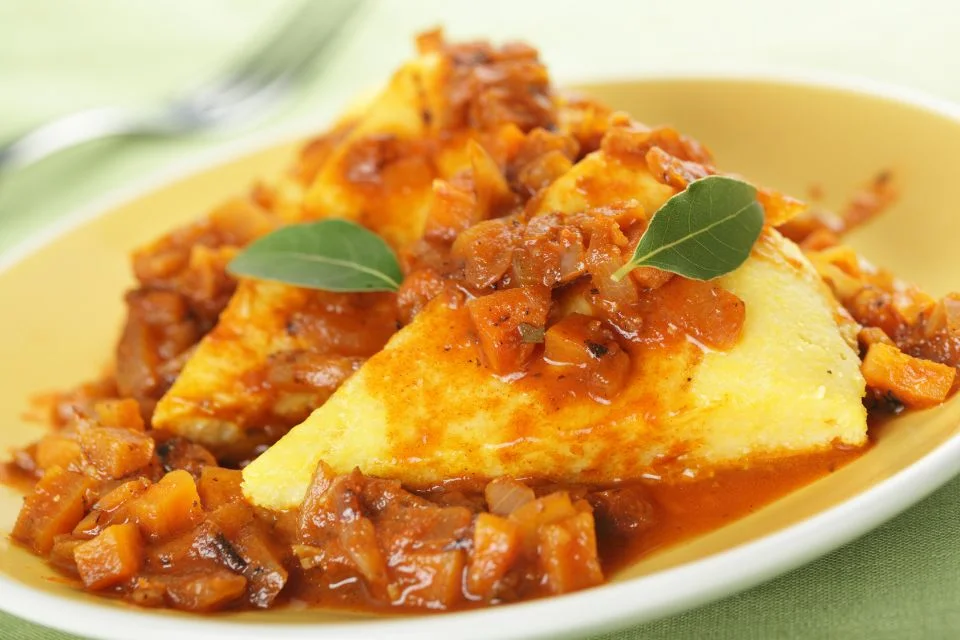 Let's talk about Polenta Ticinese, which is one of the most typical foods to try in Switzerland. It is a mush made from cornmeal that is served with beef, rabbit, or mushroom ragu. Polenta Ticinese is the perfect example of the saying "don't judge a book by its cover" because it tastes so much better than you expect. This is a winter dish that can be thought of as Swiss street food. It might not be on the menu if you go to Switzerland in the summer. Even so, there are a few restaurants that serve Polenta Ticinese in the summer as well.
---
Conclusion
If you are in Switzerland or planning to visit then add these foods to your foods to try in Switzerland list. Now that you know so much about what Switzerland is known for, you can start planning your trip to this place that should be on everyone's bucket list. for more information about foods to try in Switzerland visit the official website of Trailfollow.
---
FAQ's