Amsterdam is a renowned worldwide tourism destination, and tourism is a substantial part of revenue for the city. Amsterdam is well known for its architecture, canals, art, nightlife, shopping, scenery, festivities, and various fun activities. This magical city never fails to surprise anyone with its alluring beauty. In this write-up, we will guide you to explore the destinations/places for a perfect Holiday in Amsterdam which will offer you an unforgettable experience without draining your energy.
List of Top 5 Places for Holiday in Amsterdam
1. The Heineken Experience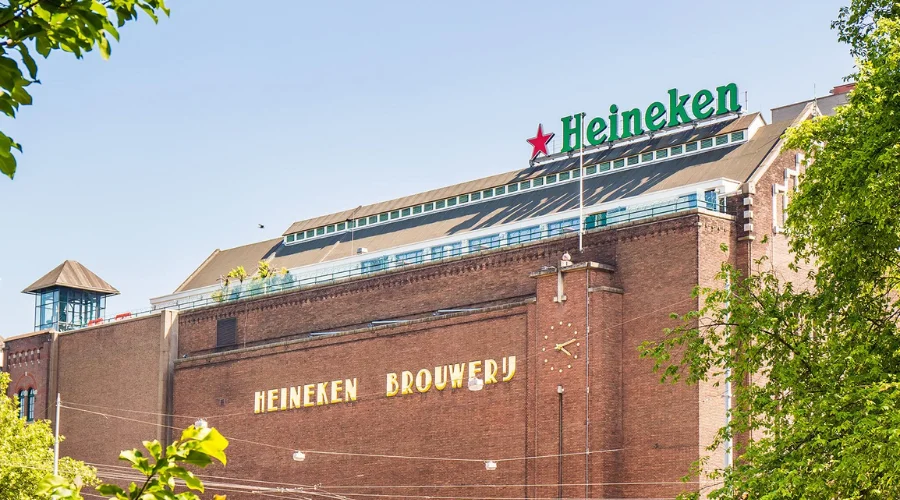 Plan your Holiday in Amsterdam with this first Amsterdam-constructed brewery. Visitors can discover the company's history, culture, unique brewing methods, traditional ingredients, vintage brewing equipment, and future goals. The tour ends in the tasting room, where guests can enjoy two welcoming glasses of Heineken.
In 1864, Alfred Heineken was established by Gerard Adriaan Heineken, which was further modified by the letter 'e' on the label in 1954 to make it more attractive to potential purchasers. Heineken now serves around 25 million cans and bottles worldwide, with 29 days devoted to brewing to ensure the majestic flavours and golden colour. Birra Moretti, Krusovice, Red Stripe, Tecate, Tiger, Sol, Desperados, and Amstel are some of Heineken's worldwide-owned brands.
---
2. Rijksmuseum in Amsterdam
It is a Dutch national museum in Amsterdam that is devoted to the arts and culture. It is one of the best places for your Affordable Amsterdam holidays to make it worthwhile. Its collections symbolise Dutch history and iconic artwork from the Middle Ages to the present day. The history of Holland is depicted in the museum from the Middle Ages to the Present by more than 8,000 items and artworks that have travelled through time. 
Visitors can explore iconic Dutch Golden Age stunning artworks such as Frans Hals and Jan Steen, as well as Night Watch and The Milkmaid. This museum is said to be an ideal tourist destination for families and art freaks. Tourists can also take a virtual tour of the museum by downloading the Rijksmuseum app, or they can design their own route to visit the most renowned paintings.
---
3. The A'DAM Lookout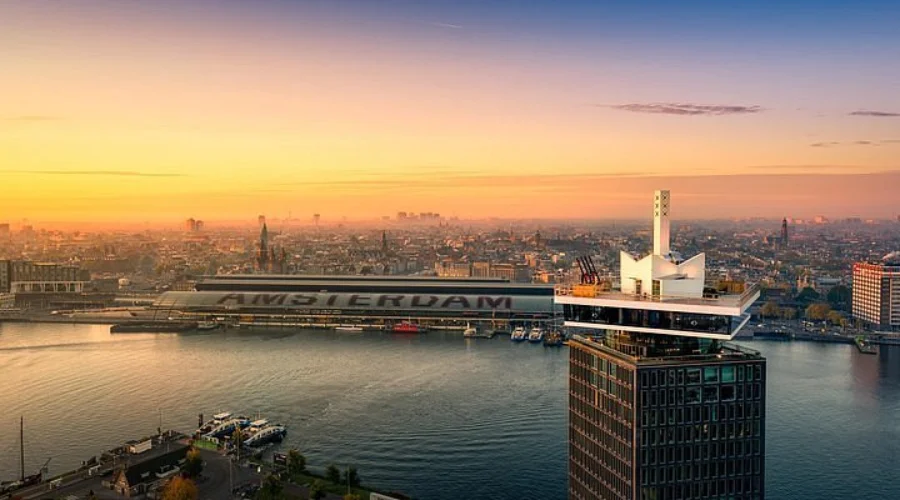 In 2016, Arthur Staal, a Dutch architect, designed The A'DAM Lookout. It offers a 3600 view of central Amsterdam through indoor and outdoor observational desks, an engaging Amsterdam display, and a revolving café. The building, formerly known as the Overhoeks Tower, was the head office of Royal Dutch Shell and underwent a massive renovation around 2014. The Lookout involves a 20th-floor indoor panorama deck, accessible by a rapid lift, and an outdoor sky deck on the 21st-floor roof. Photo images and telescopes can be used for free from both desks. It offers an exclusive panoramic view of the Historic centre, Harbor, countryside, and World Heritage Canals of Amsterdam. 
Tourists can enjoy a drink at the bar, free audio tours, and stunning artwork exhibitions about the history and culture of Amsterdam. Since the Lookout is located at the top of the A'DAM Tower, it is an excellent chance for Thrill-seekers to experience Europe's giant swing and a unique roller coaster. To reach this amazing destination for your perfect Amsterdam holidays, take the free ferry from the Amsterdam central station and walk along the IJ waters.
---
4. Rotterdam, Delft, and The Hague Live Guided Tour 
This guided tour allows you to explore three Dutch cities, namely, Rotterdam, Delft, and The Hague and sets a large scale for Holiday in Amsterdam. This trip offers so much to experience about history, art, culture, and architecture. The tour starts from De Ruijterkade 105, 1011 AB, near the central station, Amsterdam, and from there, it heads towards Rotterdam, a modern and vibrant city that is famous for its Architecture, financial centre, and museums. After that, a quick bash towards Delft, a city famous for its canals, handmade Delft blue pottery, and historical centres. 
Then you will swing by The Hague, which is the political capital of the Netherlands and the home of the Dutch Royal Family with numerous landmarks. It is famous for its museums, historical landmarks, architecture, and culture. This amazing trip is led by a professional and knowledgeable guide who will fill you in with all the details about these wonderful cities.
---
5. The Moco Museum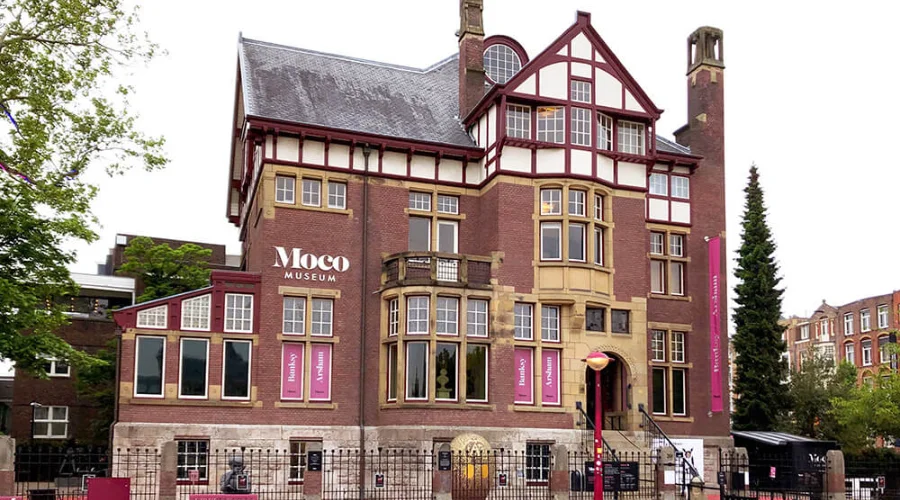 Enjoy your Holiday in Amsterdam by visiting The Moco Museum, which is famous for its street and pop modern artwork and style. It is located in Villa Alsberg, a townhouse overlooking Museumplein in the city centre of Amsterdam. For art freaks, it is a perfect place to get inspired by the artwork of renowned artists such as Hirst, JR, Koons, and Kusama. It offers visitors a thought-provoking glimpse of its unique exhibitions, which often explore social issues, political drama, and contemporary and historic artwork. This place can be visited easily with an audio tour, and no prior registration is required for entry.
---
Conclusion
Amsterdam possesses a rare charm that leaves an indescribable impression on everyone who has the privilege of exploring its wonders. It is no doubt an outstanding tourist hub to spend your holidays in. Having read the details of the top 5 destinations for a Holiday in Amsterdam, it may be easier to choose the best spot for yourself. For more information, visit Trailfollow.
FAQs