Italy, a country known for its rich culture, exquisite cuisine, and historical architecture, also boasts some of the most stunning lakes in the world. These sparkling bodies of water, set against the backdrop of lush mountains and charming towns, offer idyllic escapes that are as relaxing as they are breathtaking. Whether you're an avid adventurer, a history buff, or a hopeless romantic, Italian lakes holidays promise an unforgettable experience. In this article, we'll unveil the captivating beauty of these lakes, from the iconic Lake Como, beloved by celebrities, to the lesser-known yet equally enchanting Lake Iseo. We will also guide you through the charming lakeside villages, the best scenic routes, and the most luxurious lakeside accommodations. So, sit back, relax, and let us transport you to the tranquil shores of Italian lakes where nature's beauty meets la dolce vita.
Places to explore during Italian Lakes holidays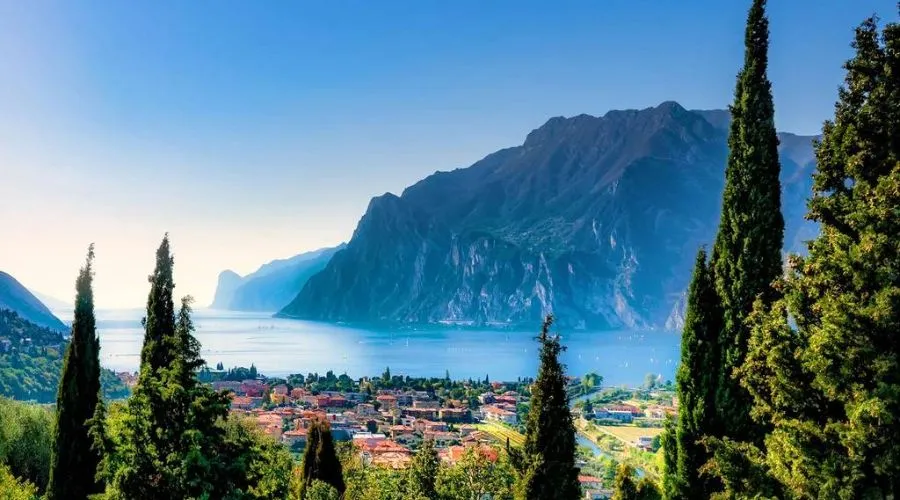 Italy, renowned for its rich cultural heritage, delectable cuisine, and breathtaking landscapes, offers a plethora of destinations that captivate the hearts of travellers worldwide. Among these picturesque locations, the Italian lakes holidays stand out as an idyllic holiday destination. Nestled in the northern part of Italy, the Italian Lakes region encompasses stunning lakes surrounded by charming towns, lush greenery, and majestic mountains. 
Lake Como: Where Elegance Meets Natural Splendor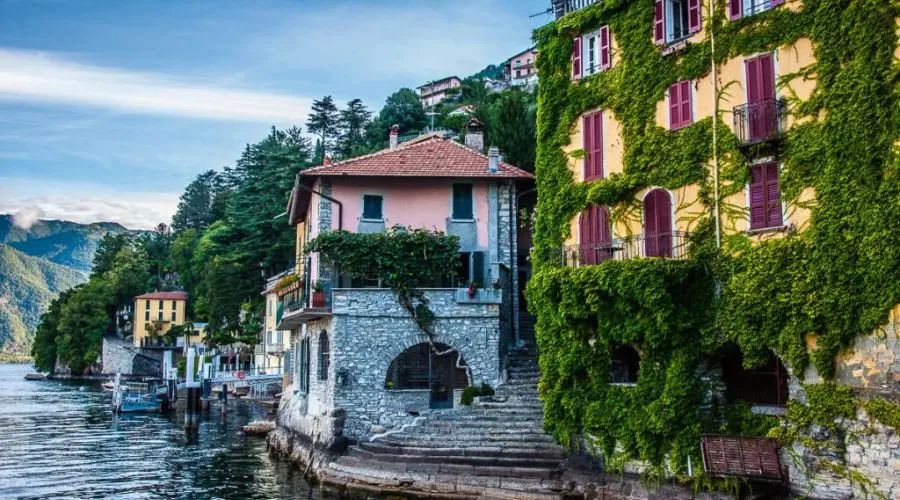 Lake Como, the jewel of the Italian lakes holidays, is a destination that embodies elegance, beauty, and serenity. Surrounded by lush hills and majestic mountains, Lake Como boasts crystal-clear waters that shimmer under the warm Italian sun. The lakeside towns of Bellagio, Varenna, and Como exude charm with their colourful buildings, cobbled streets, and quaint cafes. 
Take a leisurely boat ride on the lake to fully appreciate its beauty and admire the luxurious villas that dot the shoreline. Lake Como also offers opportunities for hiking, water sports, and exploring historic landmarks such as Villa del Balbianello. An Italian lakes holiday is incomplete without experiencing the allure of Lake Como.
Lake Garda: A Playground for Nature Lovers and Thrill Seekers
Lake Garda, the largest lake in Italy, is a paradise for nature enthusiasts and adventure seekers. Its diverse landscape encompasses picturesque villages, olive groves, vineyards, and towering cliffs. The town of Sirmione, known for its thermal baths and the medieval Scaliger Castle, is a popular destination on Lake Garda. The lake also offers ample opportunities for outdoor activities, such as windsurfing, sailing, and hiking. 
Visit the stunning Isola del Garda, a private island with a beautiful neoclassical villa and lush gardens, to experience tranquillity in the midst of nature's wonders. Lake Garda is a must-visit location during an Italian lakes holiday, promising a blend of natural beauty and exhilarating adventures.
Lake Maggiore: An Oasis of Elegance and Botanical Marvels
Lake Maggiore, located on the border of Italy and Switzerland, enchants visitors with its serene atmosphere and remarkable botanical gardens. The Borromean Islands, a group of small islands on Lake Maggiore, are a must-see attraction. Explore Isola Bella, renowned for its Baroque palace and magnificent terraced gardens, adorned with statues, fountains, and exotic plants. 
Isola Madre is another gem, boasting a stunning Renaissance villa surrounded by lush gardens that are home to rare and exotic flowers. Stresa, a charming town on the lake's western shore, is an ideal base for exploring the region and enjoying the panoramic views of the lake and the majestic Alps. Lake Maggiore provides a blend of elegance, natural beauty, and horticultural marvels that will leave a lasting impression on any traveller.
Lake Orta: A Hidden Gem of Tranquility and Medieval Charms
While Lake Como, Lake Garda, and Lake Maggiore often steal the spotlight, Lake Orta offers a quieter, more intimate experience amidst medieval splendour. Nestled between the regions of Lombardy and Piedmont, Lake Orta entices visitors with its crystal-clear waters, charming village of Orta San Giulio, and the stunning Isola San Giulio. 
The Benefits of Booking Italian lakes holidays 
Spectacular Beauty of the Italian Lakes:
The Italian lakes holidays , including Lake Como, Lake Garda, and Lake Maggiore, are renowned for their breathtaking beauty. Surrounded by majestic mountains, lush greenery, and charming towns, these lakes offer a picturesque setting that is second to none. By booking a holiday to the Italian lakes, travellers can fully immerse themselves in the natural splendour of these destinations. 
Diverse Range of Activities:
One of the major benefits of booking Italian lakes holidays is the diverse range of activities available to travellers. From water sports such as sailing, windsurfing, and kayaking to hiking, cycling, and golfing, there is something to suit every interest and preference. The lakeside towns are also rich in cultural heritage, offering historical sites, museums, and art galleries for those seeking a cultural experience
Authentic Italian Cuisine:
Italian cuisine is renowned worldwide for its flavours, simplicity, and use of fresh ingredients. The lakeside towns in Italy are no exception, offering a culinary journey that delights the taste buds. By booking a holiday to the Italian lakes, travellers can savour the authentic Italian cuisine that the region is famous for. 
Convenience and Ease of Booking: 
Trailfollow prides itself on providing convenience and ease of booking for travellers. By choosing to book a holiday to Italian Lakes through, travellers can avoid the hassle of arranging flights, accommodations, and transfers separately. The travel agency offers comprehensive packages that include flights, accommodations, and sometimes even activities, allowing travellers to save time and effort. 
Affordable and Flexible Options:
Another significant advantage of booking to the Italian lakes holidays is the affordability and flexibility of the options available. offers a range of packages that cater to different budgets and preferences, making the Italian lakes accessible to a wide range of travellers. 
---
Also, Read- Spanish Escapes: Unveiling the Enchanting Allure of Holiday Homes in Spain
---
Conclusion 
Booking holidays to the Italian lakes offers numerous benefits to travellers. From the stunning beauty of the lakes to the diverse range of activities, authentic Italian cuisine, and the convenience of booking. For more information, visit Trailfollow.
FAQs