If you are a Swiftie, then you must have envisioned going to a Taylor Swift concert. And who wouldn't? Her concerts are like experiencing a magical moment. It is like entering a realm of charisma, enthusiasm, and excitement. Popularly known as 'The Music Industry', T-Swift has had a phenomenal career, and has accomplished a plethora of awards and appreciations. Currently, Taylor Swift is on her sixth world tour- The Eras tour. She is set to perform in more than 20 countries across the world. If you have considered going to a Taylor Swift concert, then keep reading to find out everything you need to know! 
Tours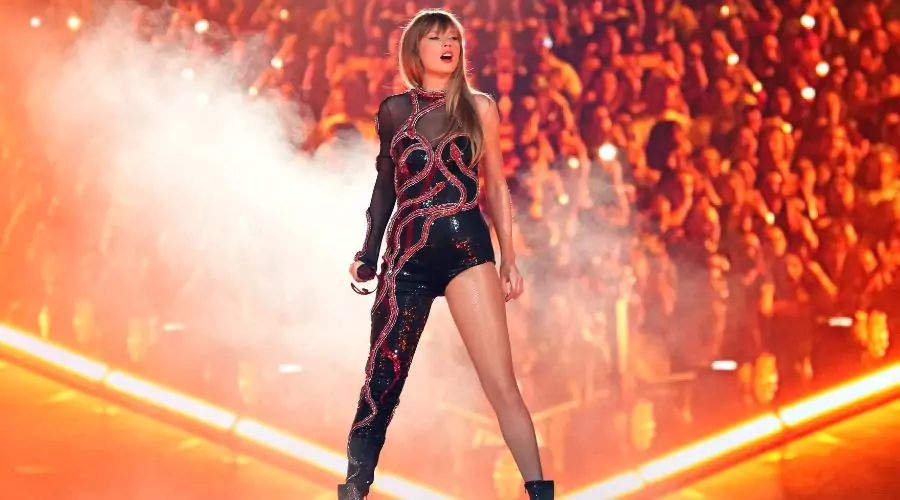 Taylor Swift has been on six different tours throughout her career. Unfortunately, her 'Lover' tour got canceled because of the pandemic. But she began her Eras Tour to give a glimpse of all the different eras of her career. Here is a complete list of her tours- 
1. Fearless Tour
Her first ever tour, the 'Fearless' era sparked the interest of millions of fans across the world. The tour began on 23rd April 2009 and went on till 10th July 2010. 
---
2. Speak Now Tour
Fans certainly were 'Enchanted' for this one! One of the most popular tours, the featured songs were- Last Kiss, Back to December, and Dear John. 
---
3. Red Tour
Who can forget the 'All too well' time? Whether it was turning 22 years old or raging at their stupid ex, Swifties have done it all. On an unforgettable tour, Taylor showcased her versatility here. 
---
4. 1989 Tour
Every old Swiftie remembers jamming to 'Wildest Dreams' thinking about their old crushes or 'Bad blood' when it didn't go well! Certainly a mixed vibe tour! 
---
5. Reputation Tour
The vengeful version of Taylor was out for revenge and she made sure her fans were willing accomplices! Whether it's 'Look what you made me do' or 'King of my heart', choose your signature song! 
---
6. Eras Tour
The ongoing Eras tour is one of the most successful tours in the history of music. The tour is also helping the US Economy level up. She certainly is 'Miss Americana' isn't she? 
---
Songs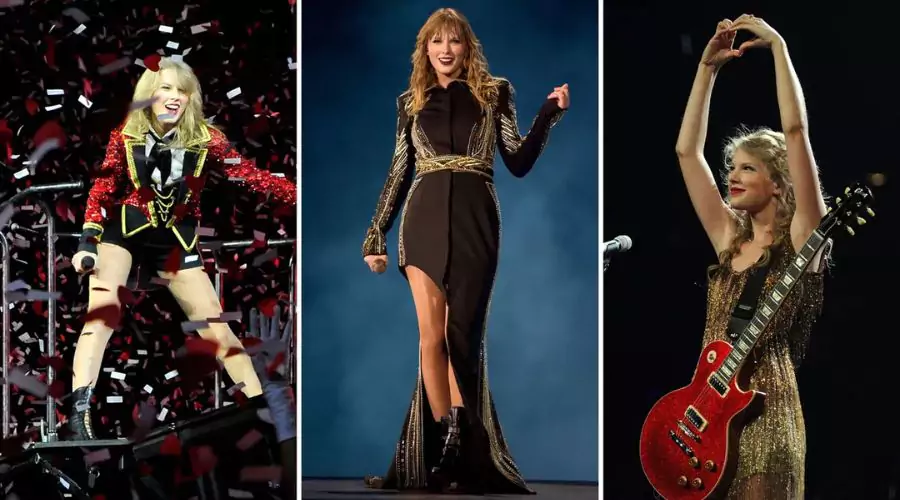 The song list of Tay's concerts depend on various factors. Currently, on the Eras Tour, she has a comprehensive lineup of 44 songs, including surprise songs! The featured songs are from albums- Red, Lover, folklore, 1989, Midnights, Speak Now, Reputation, Evermore, and Fearless. Basically covering each one of her eras throughout her career. 
Take a look at the list of songs included in the Eras tour- 
Album

Songs

Fearless

You belong with me

Fearless 

Love story

Speak Now

Enchanted

Red

22 

All too Well

We are never ever getting back together

I knew you were trouble

1989

Blank Space

Style

Shake it Off

Wildest Dreams

Bad Blood

Reputation

Look what you made me do 

Delicate

Ready for it? 

Don't blame me

Lover

Lover

The Archer

The Man

Cruel Summer

You need to calm down 

Miss Americana and the heartbreak prince

Fearless

You belong with me

Fearless 

Love story

Speak Now

Enchanted
Please keep in mind that the song list keeps updating from time to time. So some songs may be replaced in the future.
---
Stage and Visual Aesthetics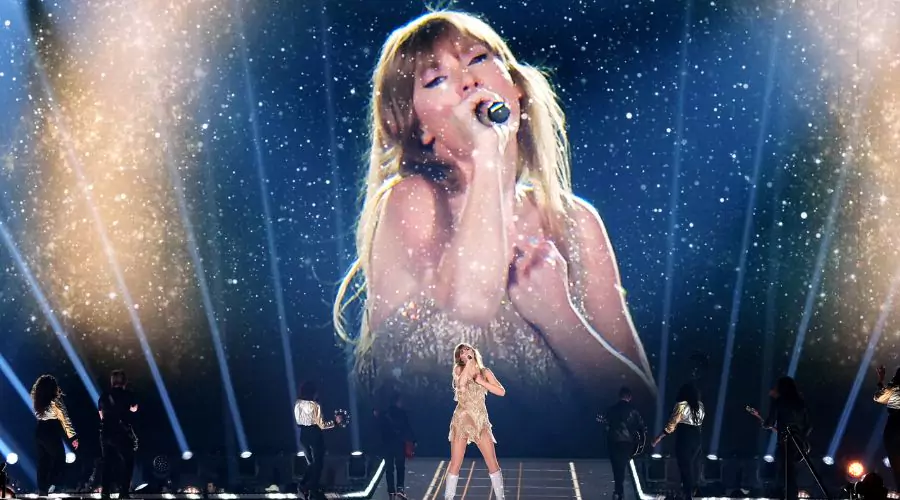 Being at a Taylor Swift concert is like being in a wonderland. The visuals, aesthetics, costumes, and tunes make you feel like you are in a different world. From costume changes to a sudden beat shift, Taylor will give you a real life feel for all her songs. Enter the mystic autumn world of 'August' or bring out that raging teenager in you with 'Bad Blood' 
On the Eras tour, while performing her different eras, Taylor made sure that her fans embraced all of them with her. We cannot miss out on the 'surprise' factor of her concerts. Whether it's a special guest or a song, she makes sure to keep one hooked till the end. A little guessing game for those who'll be attending the Eras Tour concerts in future- What do you think will be the surprise song in your concert?
---
Concert Rules and Regulations
Of course, Miss Americana's concerts are jam packed and have safety rules. The rules may vary according to the venue and country. But the most common ones pertain to entry and things fans can carry. For example, any sort of alcoholic beverage is not allowed. Entry gates close after a certain time, and it is very important to be punctual. You cannot miss out on this one! 
On the Eras Tour, special rules like clear bags, no banners, and no selfie sticks are followed. For more details, you should go through the official Eras tour guide, check Taylor's official website, or check the concert-holder's website. Go through all the rules carefully. Try to carry a small, clear bag and keep only the essentials in it.
---
Conclusion
The feeling of attending a Taylor Swift concert is marvelous. Every Swiftie wants to experience this at least once in their life. Absolutely jam packed and stadium-filling, they offer the utmost rejuvenation and nostalgia. Featuring some of the biggest hits of all time, Taylor Swift concerts are a mix of excitement, surprises and captivating visuals. For more information, visit Trail Follow. 
FAQs