Frankie's Fun Park serves as an all-inclusive destination for enjoyable family experiences. Spanning five locations throughout North Carolina and South Carolina, Frankie's provides a diverse range of entertainment options suitable for people of every age. From go-karts and laser tag to mini golf and an arcade, the park offers a comprehensive selection of activities. Whether you're searching for an ideal location for a birthday celebration, a venue for corporate gatherings, or merely a spot to enjoy quality time with your loved ones, Frankie's Fun Park guarantees an inclusive option for all. Read on to find out about all its locations, popular things to do, timings, prices, and more.  
5 Locations Where Frankie's Fun Park Brings the Ultimate Fun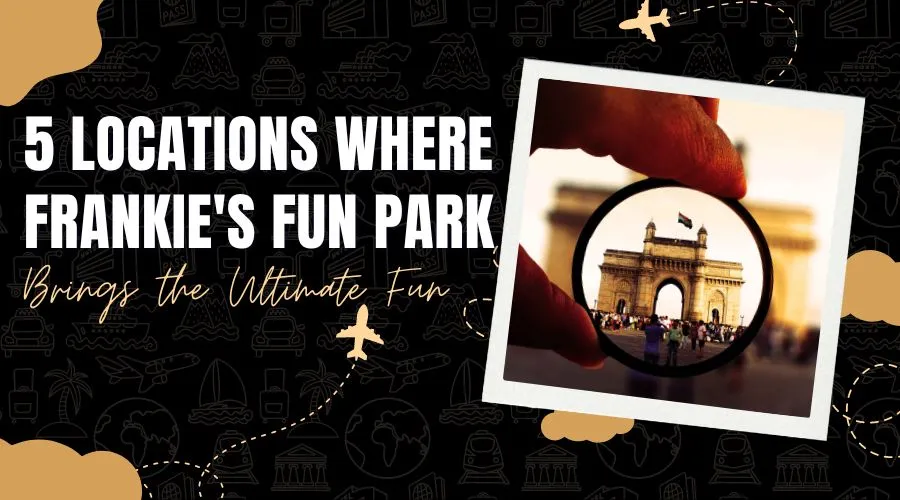 Raleigh, NC: Found in Raleigh, NC, the original Frankie's Fun Park sits at the center of the city. This branch boasts the park's iconic go-kart track, accompanied by a laser tag arena, a mini golf course, an arcade, and more.
Charlotte, NC: Situated within Charlotte, NC's University City area, Frankie's second site offers an expanded go-kart track, as well as a ropes course, bumper boats, and additional attractions.
Charleston, SC: Nestled in Charleston, SC's Mount Pleasant vicinity, Frankie's third destination is home not only to its regular attractions but also to a water park.
Greenville, SC: Located at the heart of Greenville, SC, Frankie's fourth venue presents an augmented arcade, a climbing wall, and a ninja obstacle course.
Columbia, SC: The latest addition to the roster, Frankie's fifth location, is situated in Columbia, SC's Harbison area. Frankie's Fun Park Columbia SC showcases a go-kart track, laser tag arena, mini golf course, and arcade among its offerings.
7 Things To Do At Frankie's Fun Park For The Best Experience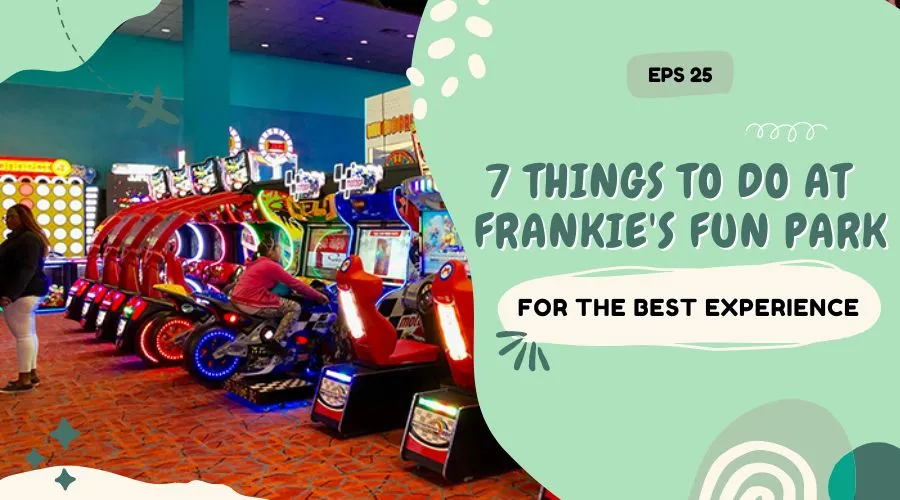 Go-Karting
Frankie's boasts one of the finest go-kart tracks in the Southeast region. Offering a selection of three distinct tracks, there's a suitable go-kart experience for everyone at Frankie's. These tracks vary in length, spanning from 0.6 miles to 1.2 miles, and present varying difficulty levels. Whether you're new to go-karting or a seasoned pro, you're guaranteed to enjoy an exhilarating time on the go-karts at Frankie's.
Laser Tag
For an exhilarating and enjoyable experience, Frankie's laser tag arena is the ultimate destination. Loaded with cutting-edge equipment and ample space for running around, it's the perfect place to have an absolute blast with friends. The arena divides participants into two teams, with the objective of tagging as many members of the opposing team as possible. The team that scores the highest number of tags by the end of the game wins.
Mini Golf
Frankie's mini golf course offers an excellent opportunity for active play and family fun. With a choice between two distinct courses, you can pick the one that suits you the most. These courses strike a balance between challenge and enjoyment, making them an ideal way to spend a leisurely afternoon with friends or family.
Arcade
Home to a plethora of games, ranging from timeless arcade classics to the latest video game offerings, Frankie's Arcade is a gaming haven. With such a diverse array of games at your fingertips, you can easily find a number of entertaining games for your kids. The arcade serves as a fantastic gathering place for quality time with loved ones and friends, presenting a chance to win tickets for prizes.
Water Park (Charleston location only) 
In Charleston, Frankie's water park serves as an oasis for cooling off during hot days. Offering a number of water slides, a lazy river, and a kiddie pool, the water park caters to a wide range of preferences. It's the perfect setting for a family day of enjoyment, providing respite from hot summers.
Ropes Course (Charlotte location only) 
Frankie's ropes course in Charlotte is a thrilling activity for individuals of all ages. With a number of difficulty levels, you can select a course that is fun and safe for you at the same time. The ropes course serves as an engaging way to put your skills to the test.
Ninja Obstacle Course (Greenville location only) 
In Greenville, Frankie's ninja obstacle course invites you to put your abilities to the test and have an exciting experience. Comprising diverse obstacles that involve climbing, jumping, and swinging, the course promises both a physical workout and a good time. 
Frankie's Fun Park: Timing, Ticketing Packages And Prices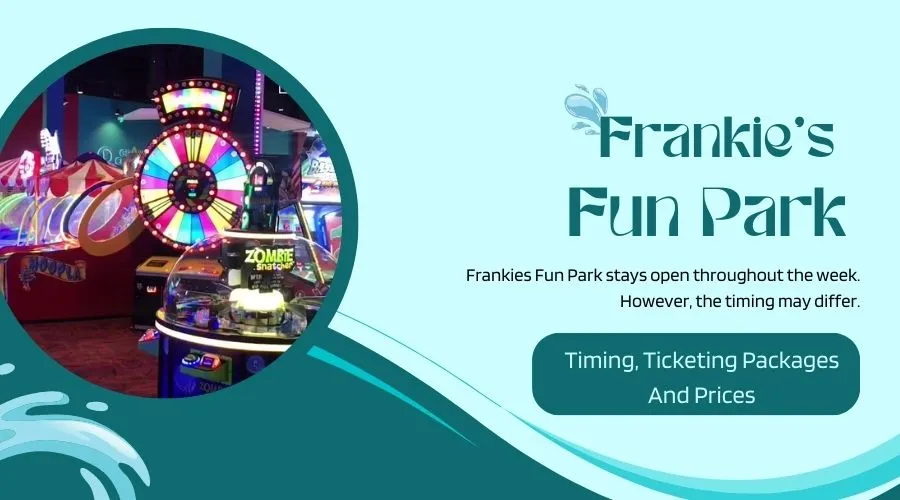 Frankie's Fun Park stays open throughout the week. However, the timing may differ. Check out the opening and closing times on weekdays and weekends:
Monday-Thursday: 11 am – 9 pm

Friday-Saturday: 10 am – 10 pm

Sunday: 11 am – 8 pm
Frankie's Fun Park packages are something that you can look forward to as they provide various packages to suit different preferences. Here's a brief look at their packages and prices:
General Admission: Costing $25.99 per person, this ticket covers entry to all park attractions except the water park, if available. 

All-Day Pass: Costing $39.99 per person, this ticket gives you access to all park attractions, including the water park, if available. 

Group Rates: For groups of 15 or more, prices start at $22.99 per person. 

Birthday Party Packages: For parties of 10 or more, packages begin at $299.
In addition to these general tickets, Frankie's Fun Park also offers a variety of other ticketing options, such as:
Season Passes: Starting at $99.99 per person. 

Military Discounts: Members and families get a 10% off on admission. 

Senior Discounts: Seniors (65+) get a 10% off on admission. 

Child Discounts: Children (2-10 years old) receive a 50% off on admission.
Tips For Planning Your Visit to Frankie's Fun Park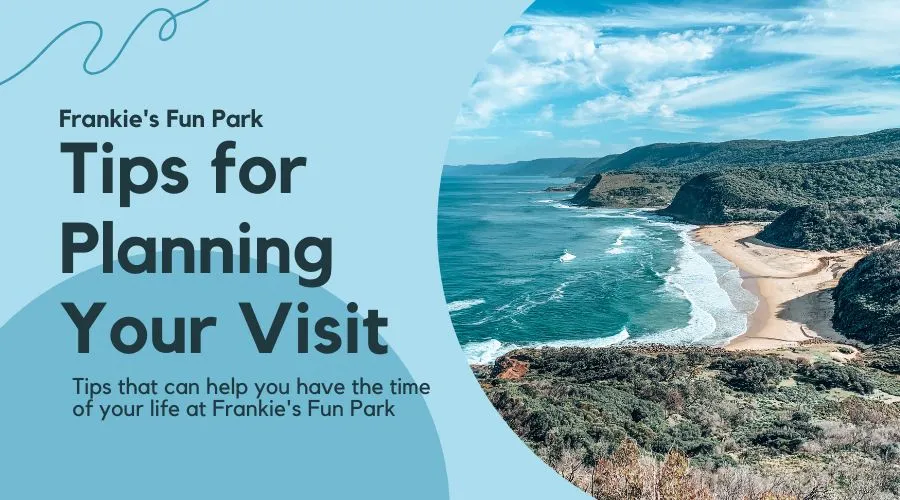 Here are some tips that can help you have the time of your life at Frankie's Fun Park:
Check the weather before you go. Some activities like the water park and go-karts might be closed if the weather is bad.

Get there early. Frankie's can get really busy, especially on weekends and in the summer. Coming early will help you avoid long lines.

Wear sunscreen and a hat. Even if it's not super hot, the sun can be strong at Frankie's. Keep yourself safe from the sun.

Wear comfy shoes. You'll walk a lot, so make sure your shoes are comfy.

Bring a water bottle you can fill up again. Frankie's has water fountains, so you can save money by bringing your own bottle.

Just have a blast! Frankie's Fun Park is all about having a good time, so just relax and enjoy!
Also Read: Short-Break And Holidays, Travel Tips, Insurance And Deals By Caledonian Travel
Conclusion
Frankie's Fun Park is the perfect place to spend a day with family or friends. Frankie's offers something for everyone with its variety of attractions and affordable prices. So what are you waiting for? Book your tickets today and experience the Frankie's Fun Park difference! For more such updates, visit Trailfollow.  
FAQ