Paris, known as the "City of Love," entices visitors with its romantic streets, top-notch museums, and well-known sites. But outside the city's busy streets, there are a number of exquisite locations just waiting to be discovered. It's time to set out on a journey of discovery and delight in the top 5 day trips from Paris as 2023 gracefully draws to a close. 
So buckle in because we are about to go on a fast-paced trip through beautiful scenery,  historical wonders, and quaint villages that will leave you spellbound and craving more. Let us now begin the countdown to embarking on incredible day trips from Paris!
Idea 1- Day Trips From Paris: Experience A Royal Retreat to Versailles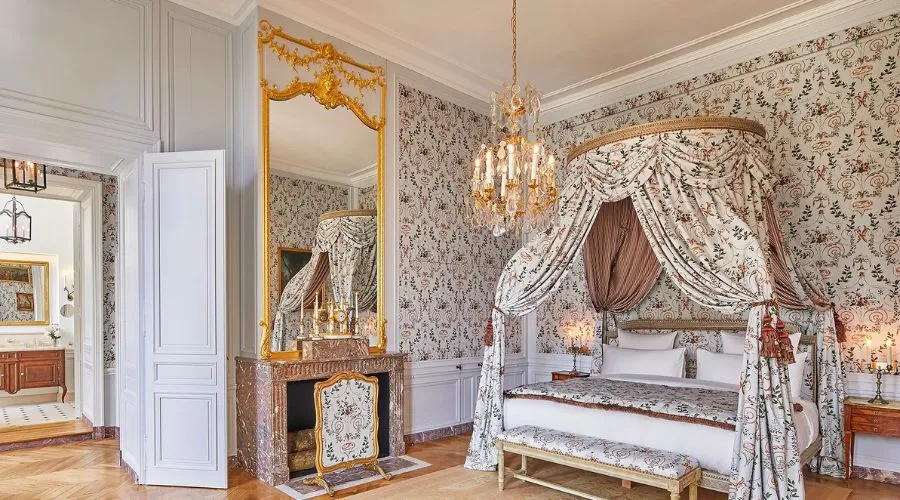 Start your day trips from Paris with a dazzling entry into the Palace of Versailles, a masterpiece of French architecture and a representation of unrestrained monarchy. Immerse yourself in the magnificence of the Hall of Mirrors, where gilded ceilings and dazzling mirrors bring the grandeur of French royalty to life. The echoes of history reverberate through the ornately decorated rooms as you go through them, transporting you to a time of unparalleled wealth.
The Magnificent Gardens 
Enter the meticulously planted Versailles Gardens to enter a place straight out of a storybook. These magnificent gardens were created by famous landscape architect André Le Nôtre and are a masterwork of geometric accuracy and unmatched beauty. Find peace among the lush vegetation as you stroll along the tree-lined walks and admire the beautifully carved fountains. Don't pass up the chance to see the magnificent Grand Canal, which reflects the palace's grandeur in its beautiful waters.
Hamlet by Marie Antoinette and The Trianons 
Explore more of Versailles as the day progresses to find the Trianons and Marie Antoinette's Hamlet. Both the Petit Trianon and the Grand Trianon, the French monarchs' private retreats, provide a window into their life outside of courtly duties. Enjoy the scenic charm of Marie Antoinette's Hamlet, a rural community built for the queen to get away from the formality of the court and enjoy the simple things in life.
The Royal Stables 
For those who enjoy riding horses, a trip to the Royal Stables is essential. Discover the former royal stables, which are now the Equestrian Academy of Versailles. They once served as the home of the royal horses and carriages. Observe the dressage and equestrian performances that preserve the honorable horsemanship heritage.
The Musical Fountains and the Grand Canal 
As the day comes to a close, make your way to the Grand Canal to take in the show put on by the Musical Fountains. Admire the coordinated water shows that are performed to the sound of classical music; this sight has mesmerized tourists for decades. A day of regal pleasure is perfectly capped off by seeing the magnificence of the evening sun reflect on the canal's waters, which creates an ethereal ambiance.
Idea 2: Day Trips from Paris: Embark on an Impressionist Escape at Giverny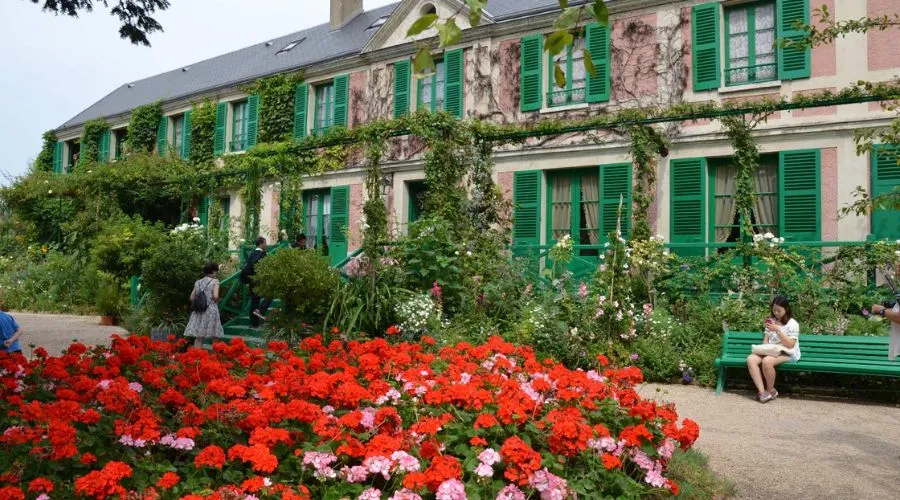 An Impressionist Escape: Giverny | TrailfollowVisit the well-known Monet's House and Gardens to start your day off right. This is where the famous artist lived for more than 40 years. Explore the lush gardens that are overflowing with color and in blossom, precisely like the settings depicted in Monet's paintings. Capture the spirit of the Japanese Bridge, the renowned Clos Normand, and the Water Lily Pond, which served as inspiration for some of his most well-known works of art.
The Water Garden and Japanese Bridge 
Monet's Water Garden is like a walking, breathing painting as you stroll through it. You are immediately transported to the center of Impressionism by the tranquil lily ponds, dangling water lilies, and elegant Japanese Bridge. You feel as though you are strolling through one of Monet's paintings as you take in the harmony of nature, which served as his creative inspiration.
The Museum of Impressionism 
Continue your exploration of art by going to Giverny's Museum of Impressionism. Here, you'll get the chance to look over a sizable selection of Impressionist masterpieces, including works by notable Impressionists like Claude Monet. Explore the history and methods of Impressionism to develop a deeper understanding of the work that revolutionized modern painting.
Take a leisurely stroll through the small village of Giverny to explore its gorgeous homes and cobblestone alleys. Enjoy a lovely meal at a nearby café while taking in the picturesque surroundings and the flavors of French cuisine. Every part of the village exudes the spirit of the Impressionist movement, and time seems to have stopped there, producing a serene ambiance that stays long after you leave.
Visit the Garden of Colors to cap off your day 
This colorful oasis is home to a wide array of seasonal flowers. As you observe the garden's shifting hues and textures over the course of the year, be transported by the enchantment of nature's color palette. It's a scene that Monet would have loved and painted with ardor.
Idea 3- Day Trips from Paris: Explore the Fairytale Castle of Château de Chantilly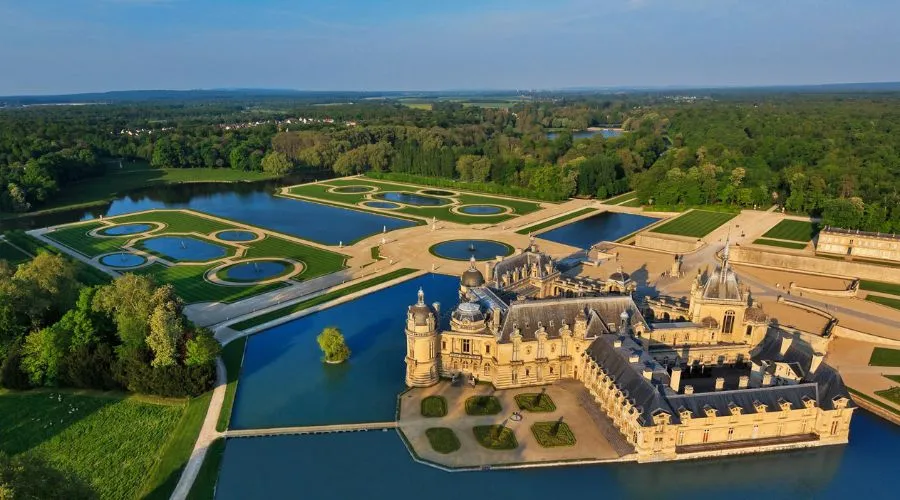 A Fairytale Castle: Château de Chantilly | TrailfollowVisiting the captivating Château de Chantilly on beautiful day trips from Paris will transport you into a fairytale. Immerse yourself in this beautiful castle's rich history and breathtaking beauty as 2023 opens up new chapters of opportunity. The Château de Chantilly offers a royal refuge that guarantees to make your year absolutely remarkable, and it is only a short distance from the center of Paris. From the lavish interiors to the expansive gardens, Chantilly radiates a sense of grandeur and elegance befitting a royal residence. Join us as we open the doors to this fanciful castle and allow the splendor of Château de Chantilly to create priceless memories on your heart's canvas.
The Grand Château and Museums 
Start your best day trips from Paris by taking a tour of the magnificent Château de Chantilly, a marvel of architecture and design. Admire the stunning exteriors, minute details, and sumptuous interiors that take you back to a former era of the French aristocracy. Visit the Condé Museum to enter the world of art. It is home to a vast collection of sculptures, paintings, and rare manuscripts, including works by Poussin, Delacroix, and Raphael. 
Discover the Great Stables of Chantilly, an architectural wonder that houses the Living Horse Museum, and the Equestrian Show there. Watch the stunning equestrian performance that highlights the artistry and prowess of dressage and horse riding. Discover the significance of these magnificent animals in French culture and history while getting up close and personal with them.
The French Formal Gardens are a symphony of trimmed hedges, elaborate fountains, and delicate flower beds. Take a stroll through them. The gardens provide a tranquil location to unwind and take in the beauty of nature thanks to their thorough design and harmonious layout. Among the picturesque scenery, capture the perfect moments to create lifelong memories.
The English Garden and Grand Canal 
Explore the vast English Garden, a picturesque setting with lakes, wooded areas, and winding paths. Follow the peaceful pathways to reach the magnificent Grand Canal, which mirrors the sky and the surrounding vegetation. Take a leisurely canal boat trip to experience the Château's breathtaking vistas from a different angle.
Le Hameau's Culinary Delights 
End your day with a culinary feast at Le Hameau, a beautiful hamlet tucked away among Chantilly's grounds. Enjoy mouthwatering French cuisine and wines while being surrounded by the grandeur of nature. The perfect cap for your fairytale day excursion, Le Hameau delivers a dining experience fit for a king.
Idea 4- Day Trips from Paris: A Royal Escape to Fontainebleau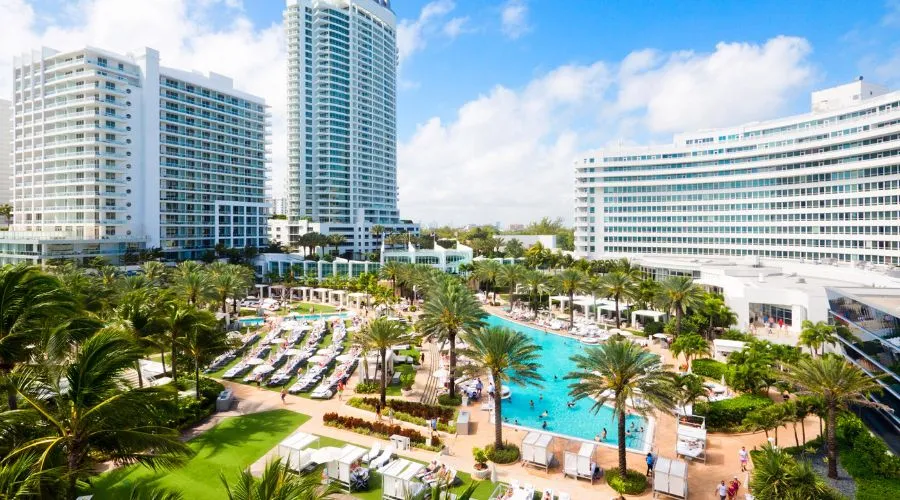 A Royal Retreat: Fontainebleau | TrailfollowA royal retreat just outside the busy center of Paris, Fontainebleau is a fascinating day excursion that will transport you back in time. Immerse yourself in the splendor and allure of this spectacular palace as 2023 unfolds its escapades. A rich mine of history, art, and culture, Fontainebleau is a UNESCO World Heritage Site and offers an extraordinary experience that will make your year truly exceptional. Join us as we open the gates of this majestic retreat and allow Fontainebleau to cast its spell, leaving you with memories deserving of a king or queen. 
The grand Fontainebleau palace is where your day trip to Paris starts. It is a magnificent example of Renaissance architecture. Admire the lavish rooms, imposing courtyards, and beautiful facades that once served as the residences of French royalty and dignitaries. Admire the beautiful furniture, tapestries, and frescoes that take you back in time to a time of aristocracy and extravagance.
Wander around the stunning gardens and grounds 
The expansive grounds, which are embellished with attractive fountains, flowerbeds, and soothing walks, provide a peaceful retreat into nature. Take a leisurely stroll through Fontainebleau's thick forest and take in the breathtaking scenery that has influenced poets and artists for ages.
Discover the Fontainebleau Gallery, which has an extraordinary collection of works of art and historical objects from the Renaissance. Explore this cultural gem's walls to admire the creations of illustrious artists like Rosso Fiorentino, François Clouet, and Leonardo da Vinci. Let Fontainebleau's artistic beauty and rich history inspire you to travel back in time to the heyday of the French monarchy.
The Royal Apartments 
Enter the lavish Royal Apartments and put yourself in the royal robes of France. Each room is a work of art in terms of luxury and style, complete with opulent furniture, beautiful woodwork, and stunning décor. Particularly stunning is the Hall of Mirrors, which captures the splendor of the palace and its regal past.
Delicious Food Fit for Royalty 
Enjoy a delicious meal of French cuisine at one of Fontainebleau's quaint cafés or restaurants to cap off your day. Immerse yourself in the essence of French gastronomy by treating your taste buds to gastronomic treats that have been savored by royalty for generations.
Idea 5- Day Trips from Paris: Champagne Celebration in Reims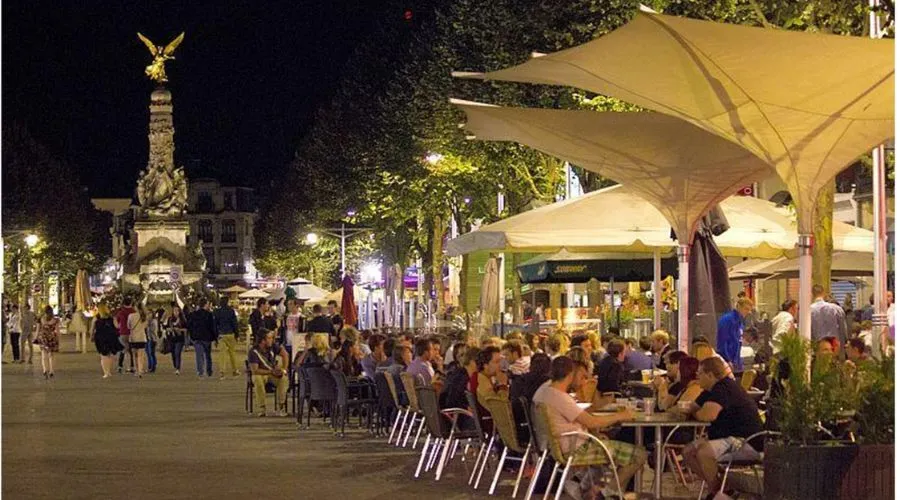 Champagne Celebration in Reims | TrailfollowLet 2023 be a year of celebration, joy, and wonderful experiences as the clock strikes midnight, bringing in the promises of a new year. Set out on a glitzy day excursion to the charming city of Reims, which is tucked away in the Champagne region. Reims, a city famed for its delectable Champagne, extensive history, and stunning architecture, cordially welcomes you to partake in a celebration unlike any other. Raise a glass with us as we toast a magical tour of the Champagne vineyards, imposing cathedrals, and delicious Champagne tastings that will make 2023 a year to remember.
The breathtaking Reims Cathedral, a UNESCO World Heritage Site and a masterpiece of Gothic architecture is a great place to start your day trip. Admire the splendor of its façade, expertly crafted stained glass windows, and towering spires, which have seen numerous French kings crowned throughout history. The cathedral's ethereal splendor is breathtaking and represents the city's extensive religious history.
Explore the Champagne Industry 
Visit the renowned Champagne houses and vineyards that have helped to make Reims a household name. Through guided tours where you can see the delicate fermenting and bottling processes, learn the techniques underlying the art of making Champagne. Discover the complex processes that turn common grapes into fizzy nectar adored by aficionados.
Champagne Tastings and Gastronomic Delights 
Experience the crisp bubbles and rich flavors that have charmed palates for ages by partaking in Champagne tastings at prominent Champagne houses. At lovely establishments, pair your Champagne with delectable French specialties to take your dining experience to new heights.
The Enchanting Streets of Reims 
Take a stroll around Reims' charming streets, which are lined with charming cafes, charming squares, and specialty stores. Take in the vibrant ambiance of the city as residents and guests alike toast life with a glass of Champagne. Visit the Palais du Tau to learn about the intriguing tales that have defined Reims throughout the ages.
The iconic Avenue de Champagne, which is dotted with lavish residences and Champagne houses, is a great place to end your day in Reims. Admire the splendor of this boulevard, which bears witness to the illustrious Champagne heritage of the city. Toast to the new year as you stroll down this opulent avenue and take in the memories you've made while visiting the Champagne capital.
Also Read: Unlocking Seamless Journeys: Find the Best Flights to Porto, Portugal and Secret Travelling Tips
Conclusion 
These 5-day trips from Paris are intended to make priceless experiences as 2023 ends. Each destination offers a special fusion of history, art, culture, and unmatched beauty, making it ideal for memorable and enlightening experiences. Therefore, explore beyond Paris allure and immerse yourself in the splendors that lie in wait in its neighboring areas. Enjoy every second, treasure every sight, and let the spirit of these unforgettable day trips turn 2023 into a year you'll never forget.  
If you are looking for more blogs related to a day trip to Paris from London, then you must visit our website Trail follow.
FAQs