All things German are available in Leavenworth, a charming, almost kitsch, Bavarian-style town in the Cascade Mountains, including food establishments, activities, and sights. This Washington mountain beauty includes hotels to meet your preferences, whether you want to go hiking, go on a culinary experience, or take pictures of the alpine structures and A-frame homes. Here is our pick for the best hotel in Leavenworth. 
Top hotel in Leavenworth
1. Alpine Rivers Inn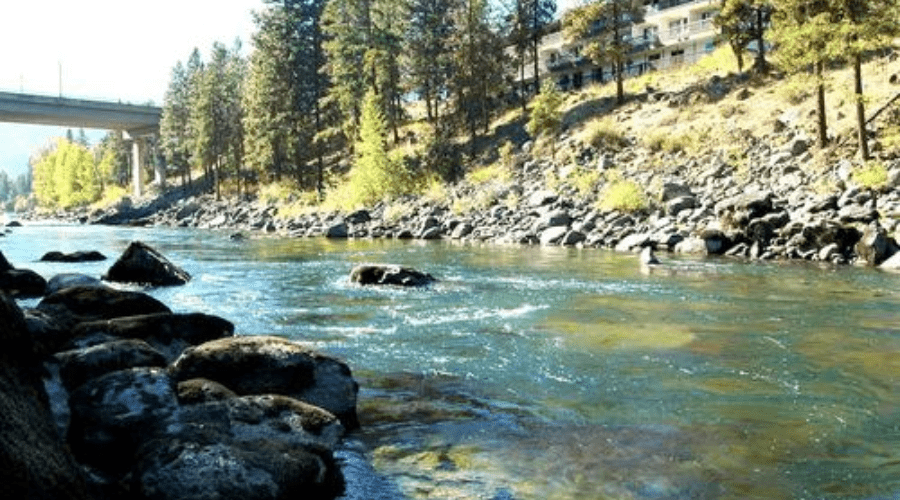 Alpine Rivers Inn is a picturesque mountain retreat constructed along the Wenatchee River's banks within a few blocks from the city center. The hand-carved and hand-painted Austrian furnishings in the rooms at this Leavenworth hotel reflect the uniqueness of the city. Before entering the busy town, spend some quiet time on your private riverbank balcony breathing in the crisp air and getting back in touch with nature.
---
2. Icicle Village Resort
Anyone who travels should stay at the Icicle Village Resort, but families and large groups should strongly consider doing so. On their premises, there are several activities available, including mini golf, swimming, eating, and a spa, making it the best hotel in Leavenworth. Front Street in downtown Leavenworth is only a 12-minute stroll from the property. Large condos at the resort are ideal for families or extended visits. Additionally, they provide pet-friendly lodging choices!
If you book a room at the resort, you will get breakfast, parking, and WiFi for the duration of your stay for free. Family-friendly features like a game room, playground, swing set, and picnic places are plentiful there as well.
---
3. Sleeping Lady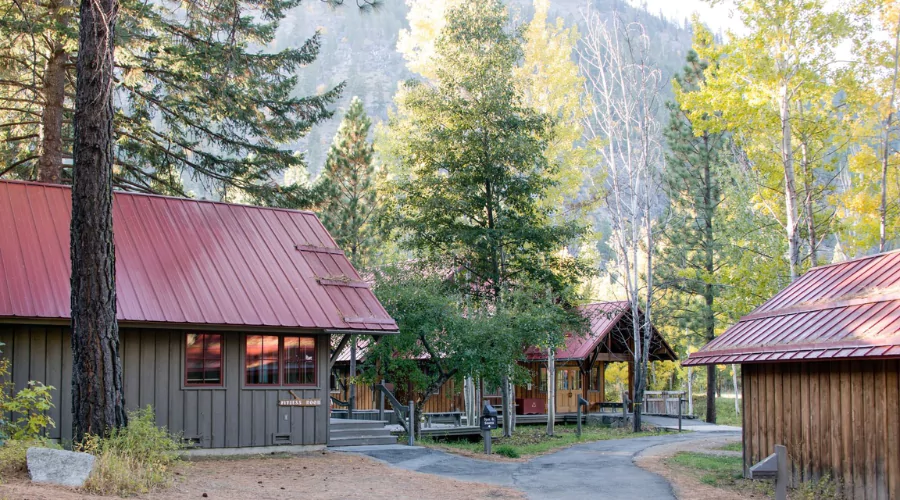 Our favorite lodging in Leavenworth is the Sleeping Lady Mountain Resort. We adore the Sleeping Lady Mountain Resort because it has a lot more emphasis on the outdoors. The 67-acre alpine woodland is home to the Sleeping Lady Mountain Resort. It is still simple to get into town because it is only around a 10-minute drive from downtown Leavenworth. However, there is virtually no incentive to leave the property once you are there. A restaurant, cafeteria, bar, pool, sauna, play farm, organic farm, spa, and more are available at the resort. You stay in a cottage complex dispersed over the property rather than in a hotel where you must navigate a long hallway to find your room. The rooms are enormous and covered in pine.
---
4. Loge Downtown
The multi-state Loge collective enjoys transforming existing homes into unique, exciting retreats. There are two in Leavenworth, including several riverfront cabins. This urban structure was acquired from the neighborhood hospital and features a coffee shop and a lounge area with a shuffleboard table as its opening. Rent a cruiser bike or saunter outside to the beer gardens. The Riverside property is accessible to visitors as well.
---
5. Obertal Inn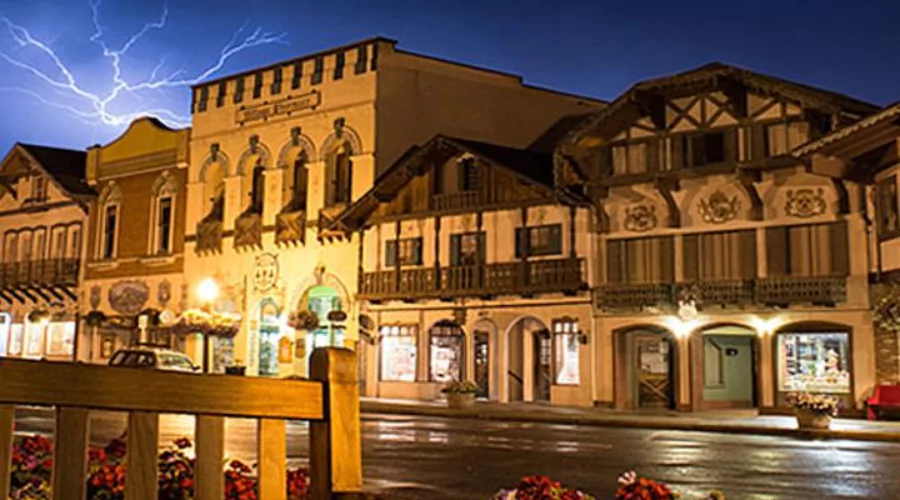 It would resemble the central Obertal Inn if you could combine a motel with a cuckoo clock. The family-run hotel is about as accessible as it gets; from your bed, you are probably only 20 meters away from a bratwurst. Every morning, they serve hot, fresh apple strudel, and the hotel is dog friendly, making it the best hotel in Leavenworth.
---
6. Posthotel Leavenworth
This luxurious new hotel in Leavenworth WA for adults only is fashioned after resorts in the Bavarian Alps and stands castle-like among a verdant setting of trees and a glistening river. The spa, which is sparkling white and has soaring ceilings, offers hydrotherapy therapies, baths, steam rooms, an indoor-outdoor infinity pool, and a designated nap area. In contrast, warm accommodations have hand-carved granite soaking tubs, fireplaces, and peaceful river views. Grab a free bike to discover your mountain surroundings if you decide to leave.
---
7. Alpen Rose Inn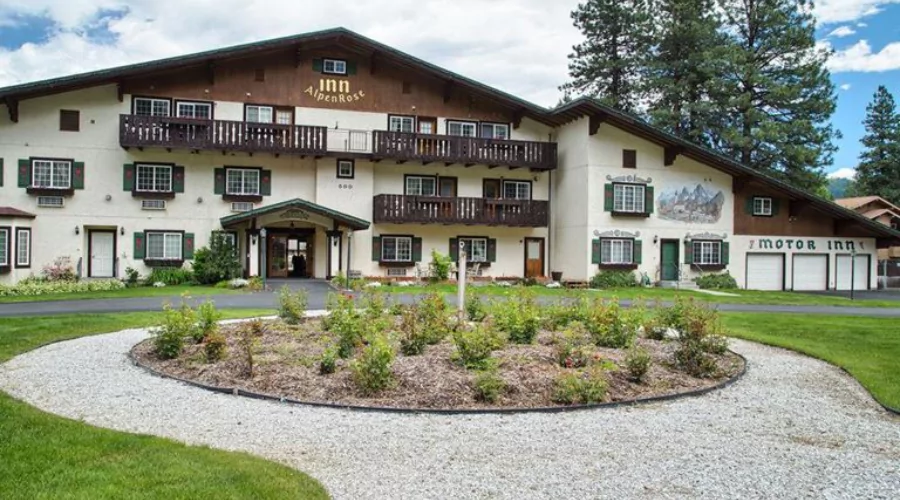 The Alpen Rose Inn provides a Jacuzzi, an outdoor swimming pool, and free WiFi for guests within a 45-minute drive of Pangborn Memorial Airport. The inn is a handy place to stay when in Leavenworth because it is close to restaurants and stores, making it the best hotel in Leavenworth. Among the amenities offered by Alpen Rose Inn are ticket assistance, baggage storage, and a receptionist desk. An outside terrace offers a pleasant spot to unwind when the weather is beautiful. Rooms at the Inn Alpen Rose include a microwave, freezer, and dishwasher. A hairdryer and an oven are also included. Walking distance separates Alpen Rose Inn from the Leavenworth Nutcracker Museum. A short drive will take you to Leavenworth Ranger Station.
---
8. Bavarian Lodge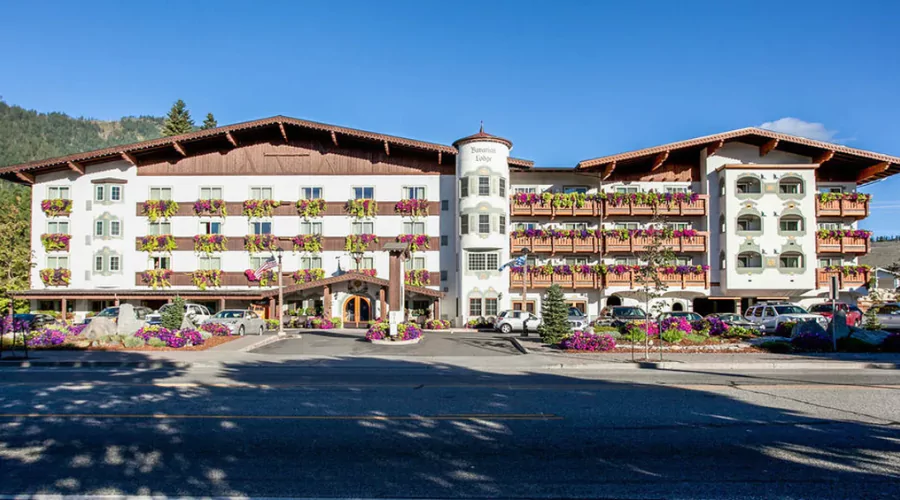 If you wish to stay in the center of the idyllic Bavarian Village, Bavarian Lodge is the best hotel in Leavenworth. You will also have quick access to the top hiking and skiing paths in Leavenworth. The accommodations feature enormous mattresses, lodge-style furniture, and luxurious bathrooms. You'll like all the convenient conveniences, such as the mini-fridge, microwave, and in-room Starbucks coffee and Tazo teas. You will enjoy cool added features like fireplaces, private balconies or terraces, and roomy living areas if you select one of the deluxe rooms or suites.
---
The Bottom Line
Every other US city is not like Leavenworth. It's hardly surprising that tourists swarm to this small hamlet all year round because it is known for having an authentic Bavarian Village. The town is filled with Alpine-style structures, pubs selling German food and beer, and tasting facilities where you may try the local wine. There is always something going on in Leavenworth to keep you busy, no matter what time of year you visit. In typical German style, the city holds many well-liked annual festivals, such as the Christkindlmarket, Oktoberfest, and the Bavarian Ice Fest. You can find the best hotel in Leavenworth with the help of the above article. For more information on the best hotel in Leavenworth, you can follow the Trail follow website. 
FAQs