Roatan should be at the top of your list if you're hoping for a warm getaway. While it's still largely unknown, for now, more and more people are becoming aware of its immaculate beaches, warm turquoise seas, and genuine Caribbean charms. The island is one of the best locations on earth for divers and snorkelers because it is surrounded by the second-largest coral reef in the world and offers the chance to see countless underwater creatures as well as drop-offs, canyons, and the finest diversity of coral and sponges in the Caribbean. Continue reading to know the best hotels in Roatan. 
Top hotels in Roatan
1. Barefoot Cay Resort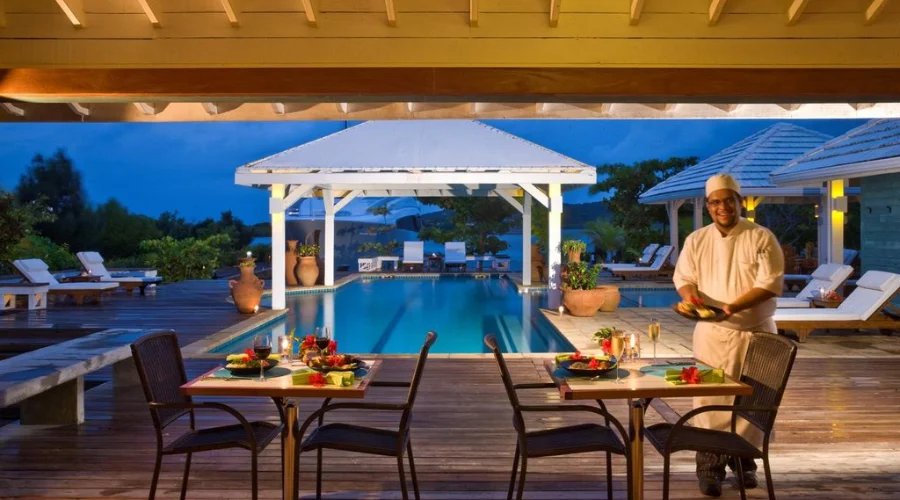 Barefoot Cay Resort, one of the best hotels in Roatan and the recipient of numerous travel honors, is situated around a four-acre cay that is privately owned. It provides the opportunity for the ultimate getaway, far from the chaos of the contemporary world, and is situated on the south shore of Roatan. Visitors arrive by boat and stay in isolated bungalows with one or two bedrooms, which feature large living areas, elegant furnishings, and louvered wood doors that open to show the Caribbean Sea and a light breeze outside. Day or night, the walk-on pontoon vessels can quickly and easily travel 75 feet between the cay and the shore property, enabling guests to exit and go exploring whenever it's practical.
---
2. Seagrape Plantation Resort
The Caribbean bungalows at the Seagrape Plantation Resort in West End offer stunning beach views and lovely sunsets. This serene, small-scale resort provides a private, sequestered experience while close to several clubs and eateries. At the resort's heart, in addition to the bungalows, are deluxe rooms. All provide simple access to the freshwater pool right on the shore, where you can relax while taking in views of the Caribbean. An on-site dive store is another feature of this charming luxury resort.
---
3. Bananarama Dive Resort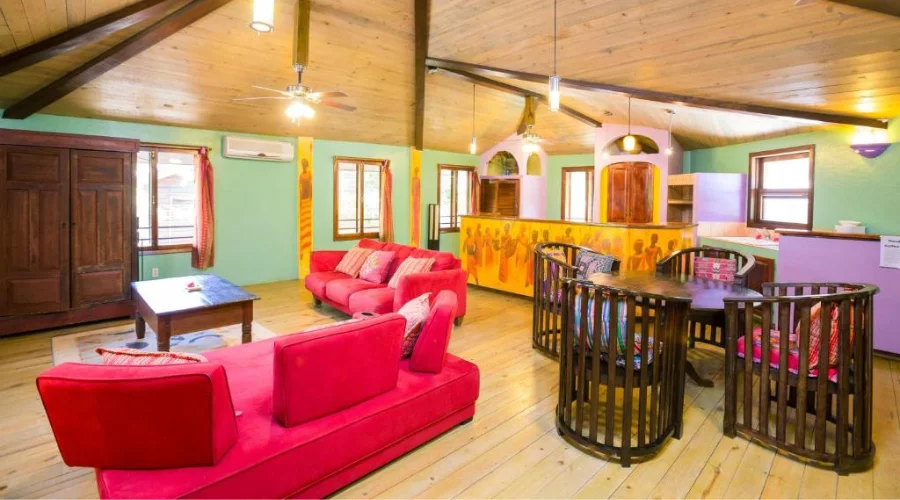 Bananarama Dive Resort is a short distance from the Caribbean Sea, amid lush gardens and meandering sandy pathways, and is one of the best hotels in Roatan. There are plenty of exercises to keep you busy whether you want to be involved or relax, including snorkeling right off the beach, daily dives, and a range of other things like fishing charters, sunset catamaran tours, bike riding, and zip-lining in addition to simply relaxing on the soft sands and taking it all in. Inside the property is the PADI 5-Star Bananarama Dive Center, which provides a range of enjoyable excursions and distinctive diving opportunities.
---
4. Blue Bahia Resort
A lovely pool at the Blue Bahia Resort overlooks the Caribbean's turquoise waters, and the small, boutique hotel is directly on the shore. You won't be able to distinguish between the disappearing edge and the sea while having a cooling dip. This full-service, eco-friendly resort is well-known on the island for offering sustainable seafood, mouthwatering smoked meats, and other regional Caribbean cuisines. Additionally, there are first-rate condo lodgings available, each with a view of the pool and, in some cases, a full or partial sea view, and a fully equipped kitchen where you can prepare your meals.
---
5. West Bay
West Bay is well-liked by tourists looking for a more sedate vacation because it's fairly laid-back. The beach, frequently named one of the finest in Central America, is busy during the day with scuba diving and sunbathers, and the daily sunsets draw large crowds. After dark, it usually becomes quieter as people depart in quest of the West End's nightlife. A regular water taxi service makes it simple to travel between West Bay and West End, so staying here can give you the best of both environments.
---
6. Seagrape Plantation Resort
The straightforward Seagrape Plantation Resort, which has 22 rooms and five Caribbean bungalows, has a beautiful view of the West End coastline from its tropical grounds. This casual hotel provides a substantial number of amenities, particularly given its more than reasonable price point, including a freshwater pool for resting, and its dive shop and a restaurant serving island cuisine.
---
7. Las Verandas Hotel & Villas
Small resort Las Verandas Hotel & Villas offers luxurious lodging and breathtaking ocean vistas, making it one of the best hotels in Roatan. Large terraces, a white-on-white color scheme, and modern restrooms are features of the rooms. Fusion Caribbean and American cuisine are served in a sophisticated dining establishment. It is a stylish retreat with many activities already planned for you and plenty more that can be done.
---
8. Grand Roatan Caribbean Resort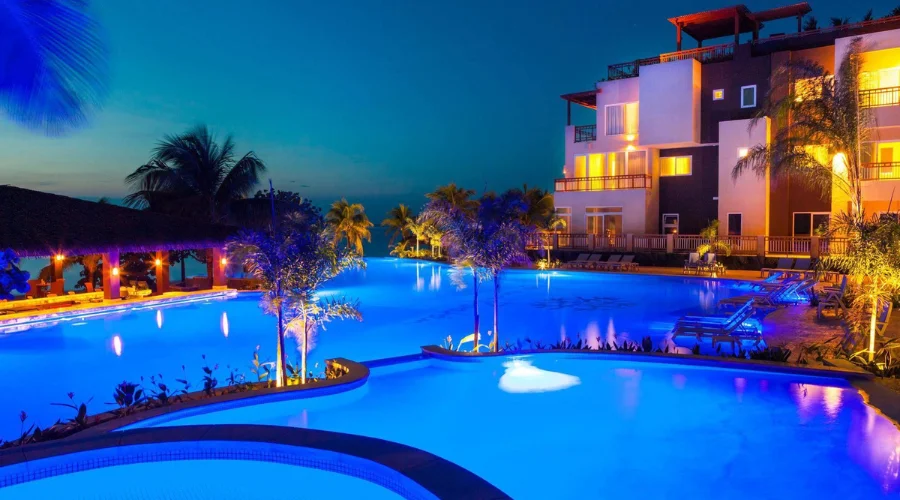 Located at the southernmost point of West Bay, the 4 While being only a short distance from the attractions in West Bay, Grand Roatan Caribbean Resort can create a sense of seclusion and privacy ideal for travelers looking for a romantic getaway. Luxury homes feature sitting spaces and ocean-view balconies in addition to high ceilings that give them an airy feel. Additionally, there is a dive store, putting green, beach bar, and infinity pool right on the sand.
---
The Bottom Line
Luxury hotels in Roatan offer more than just a spot to lay your head down, from breathtaking beach views to first-rate service. The ideal one of our 12 five-star hotels in Roatan is ready for you. Visitors to Roatan enjoy how tranquil and lovely it is; this makes for a beautiful stay. Additionally, you could reserve a hotel room near attractions like West Bay Beach and Mahogany Beach or locate a luxurious suite in a more sedate area. We have an exquisite selection of vacation choices that won't let you down, whether you're looking for a luxury hotel in the heart of Roatan or something more remote. For more information on the best hotels in Roatan Honduras, you can visit the TrailFollow website. 
FAQs