Best Things To Do In Brazil
The irresistible sound of samba drifts from bars everywhere in Brazil. Plates of flawlessly roasted meats and obsidian-black beans line tables. The famed Copacabana and Ipanema beaches in Rio de Janeiro are against the stunning background of Corcovado, Sugar Loaf Mountain, and Christ the Redeemer's outstretched arms. Full-day sightseeing trips cover the city's landmarks, including the Selaron Steps, Rochina favela, and a samba display. However, Rio is only the beginning. A panoramic tour of So Paulo, Brazil's most populous city, displays its cultural gravitas. At the same time, nature lovers will also love the Amazon rain forests of Manaus, home to countless biodiverse species.
Begin your celebrations with New Year's Eve or Carnaval, two of Rio's most spectacular events. You can check out the official Trailfollow website to read more such blogs.
List of 10 Best Things To Do In Brazil
Below is a list of all the best Brazilian tourist attractions. The things you can do when visiting Brazil. The list of things to do in Brazil is as follows:
1. Sugarloaf Mountain (Pao de Açúcar)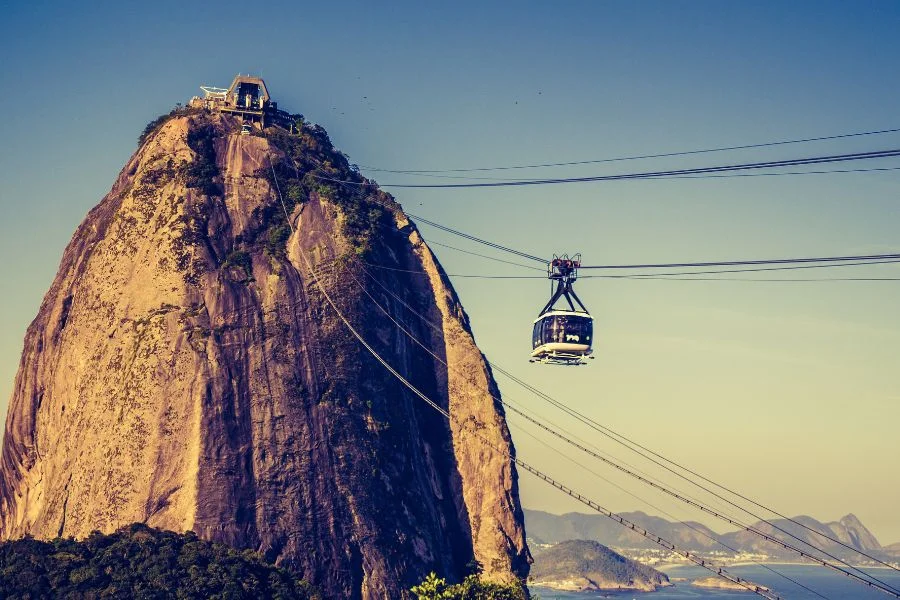 When looking down from Sugarloaf Mountain (Pao de Açcar), it's easy to see why Rio de Janeiro was dubbed the "Marvelous City." The city unfolds about you from its towering 1,300-foot (396-meter) summit, with views of the famed Ipanema and Copacabana beaches, the Tijuca Forest, and the Christ the Redeemer (Cristo Redentor) statue standing tall atop Corcovado Mountain to the west. Sugarloaf mountain is one of the best things to do in Brazil.
---
2. Copacabana Beach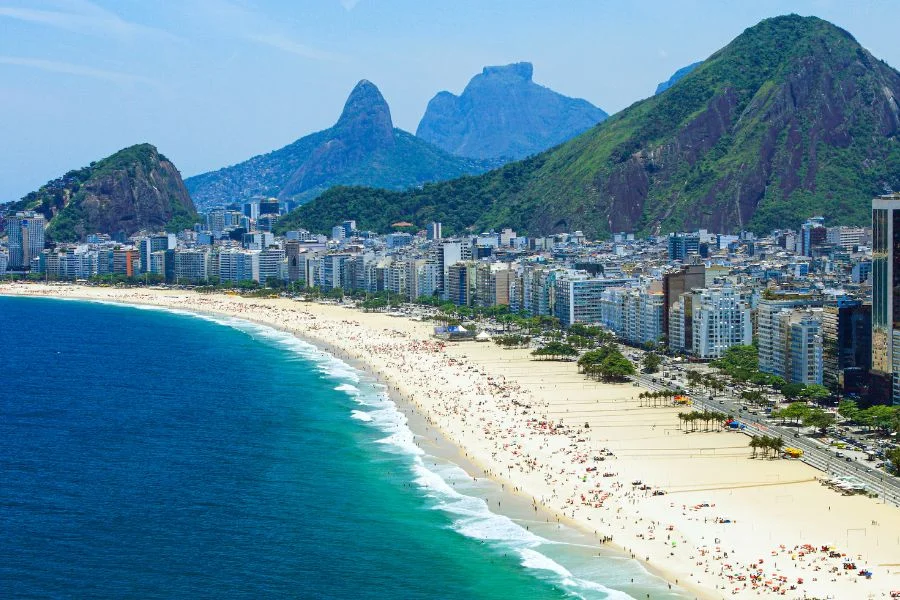 Copacabana Beach, one of the best things to do in Brazil, in Rio de Janeiro, conjures pictures of white-sand shoreline, sun-kissed volleyball players, visitors sipping agua de coco from vivid green coconuts, and bikini-clad revelers partying late into the night. And, for the most part, that is correct. With a dash of local carioca (Rio locals) character and a life of the unusual, it's easy to see how thousands of people may easily spend full days (and nights) thoroughly entertained on the world's most famous beach.
---
3. Christ the Redeemer Statue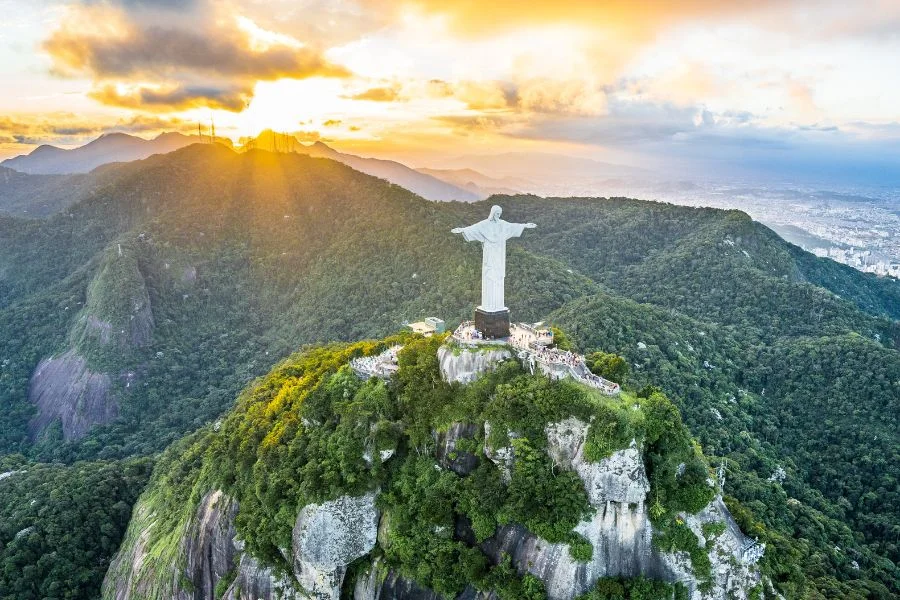 The renowned Christ the Redeemer Statue (Cristo Redentor) perches atop Corcovado Mountain, 2,300 feet (700 meters) above Rio de Janeiro, keeping a vigilant eye on the people. This spectacular monument, unveiled in 1931 and named one of the New Seven Wonders of the World in 2007, is often regarded as Brazil's most famous sight. It is one of the best things to do in Brazil.
---
4. Amazon River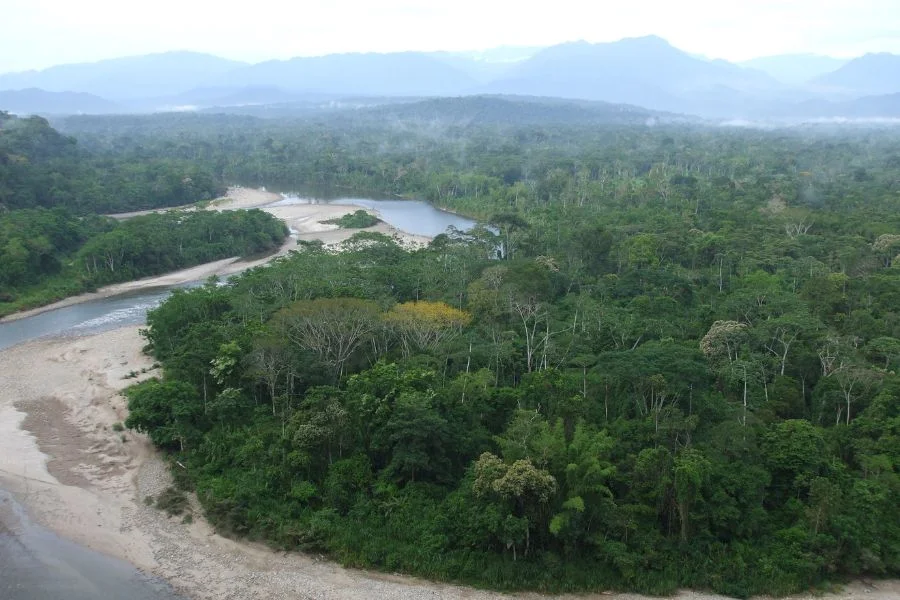 The massive Amazon River and its vast, densely wooded basin are the beating heart of South America, guardians of 20% of the world's fresh water. Visitors worldwide come to Iquitos to cruise the river's renowned waters and see the rich animals above and below the surface. The Amazon river is undoubtedly one of the best things to do in Brazil.
---
5. Sao Conrado Beach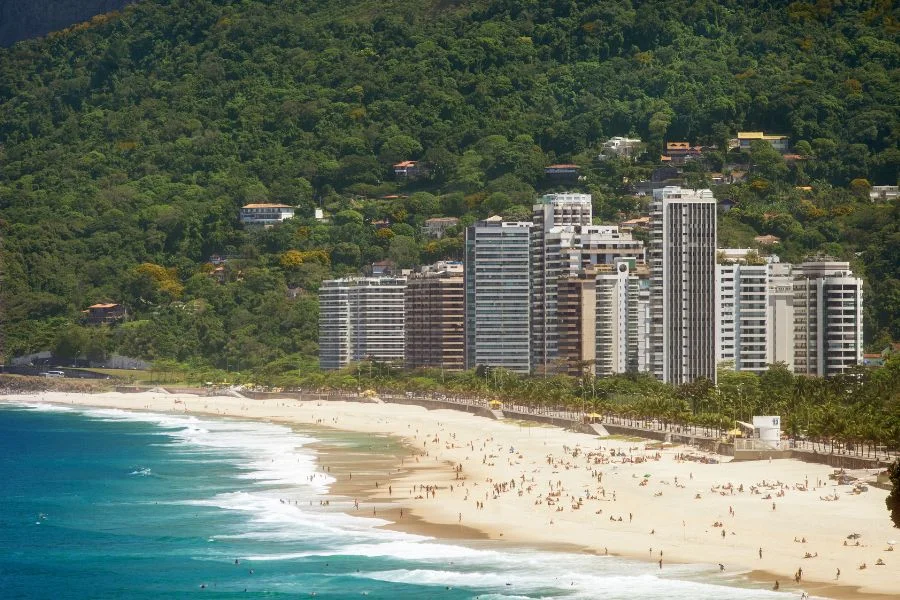 Whether you're seeking the surf, the golden beaches, or to fly beyond the clouds, Sao Conrado Beach (Praia de So Conrado) is a must-see in Rio de Janeiro. One of the best things to do in Brazil. Visitors will encounter an exciting mix of people in this upscale, beachside enclave known as Praia Pepino, many of whom are surfers or paragliders. The juxtaposition of social strata is visible on the streets, but everyone appears to enjoy the combination of sun and surf. When traversing the sands of Sao Conrado, keep an eye out for hang gliders.
The beach is a famous landing location for groups of paragliders, most of whom have launched from the nearby Pedra Bonita mountains. A challenging trek rises 2,500 feet up towering Pedra da Gávea to give you a birds-eye vista while keeping your feet on land. This stern sentinel and seaside rock is a typical Rio icon, but the round-trip journey can take an entire day—even for experienced hikers.
---
6. Rio de Janeiro Cathedral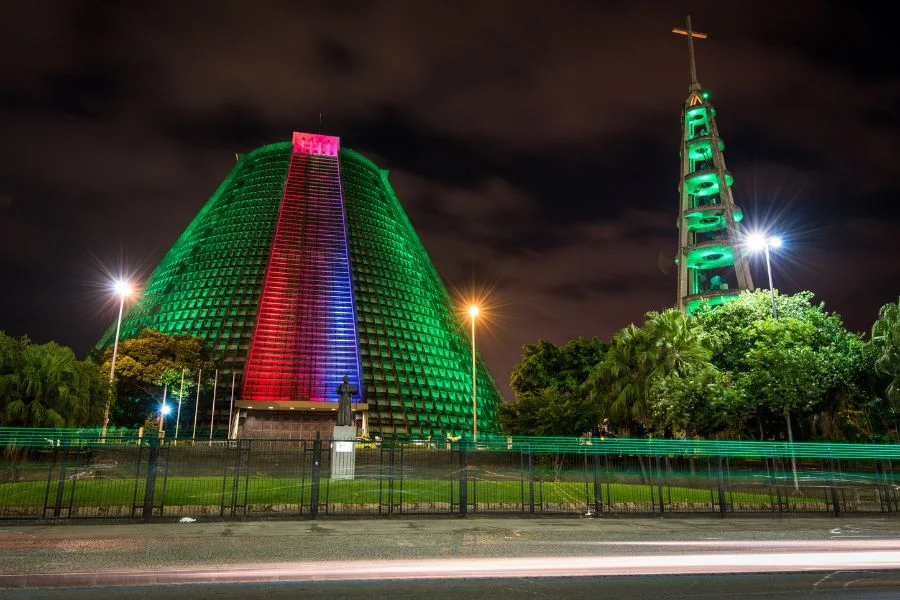 The modernist Rio de Janeiro Cathedral (Catedral Metropolitana de Sao Sebastiao) is tall and cone-shaped and does not resemble a traditional cathedral. Architect Edgar Fonseca built the remarkable structure between 1964 and 1979. It is dedicated to St. Sebastian, the city's patron saint, and is one of Rio's most notable ecclesiastical institutions. This cathedral proves to be one of the best things in Brazil.
---
7. Paulista Avenue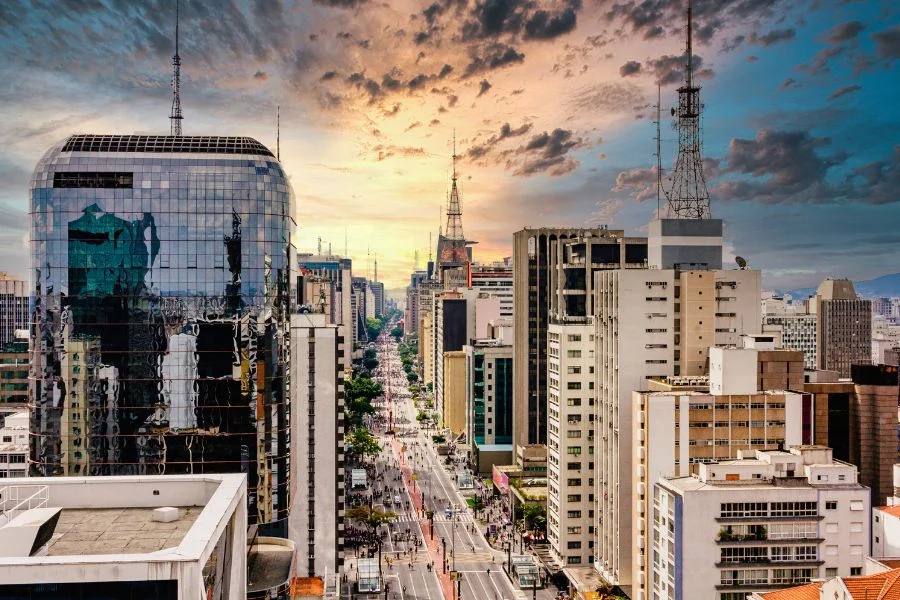 Avenida Paulista is Sao Paulo's most famous street and one of Latin America's most expensive real estate strips. What began as a residential street dotted with neoclassical homes has evolved into a modern business, cultural, and entertainment hotspot.
---
8. Sao Paulo Municipal Theater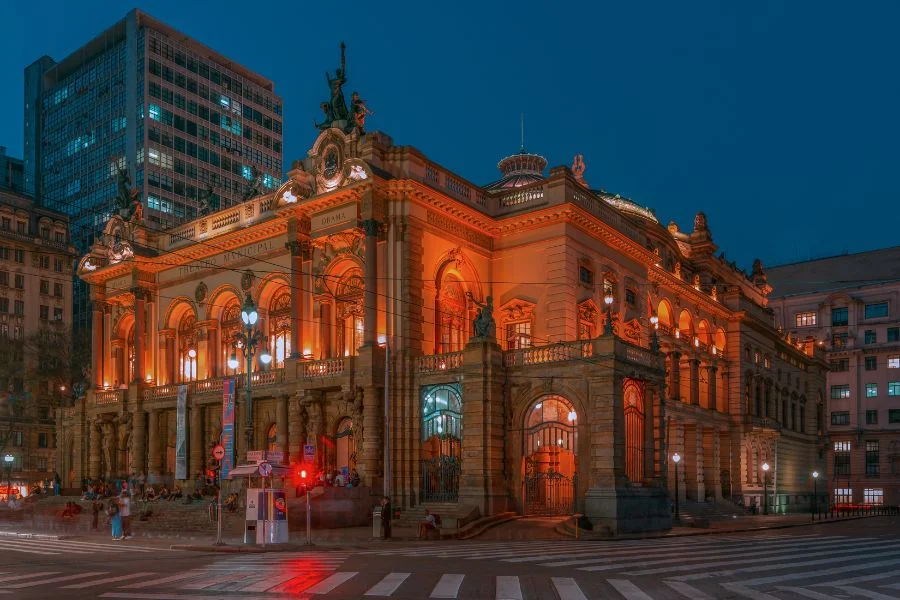 The century-old Theatro Municipal, perched atop downtown, So Paulo's Vale does Anhangaba like a concrete wedding cake, remains a symbol of the city's status at the forefront of Latin American art. Visiting here is still one of the best things to do in Brazil. The opulent showplace, which opened in 1911 and is in the spirit of the major European opera houses, has hosted Maria Callas, Isadora Duncan, Duke Ellington, and Mikhail Baryshnikov.
---
9. Sambadrome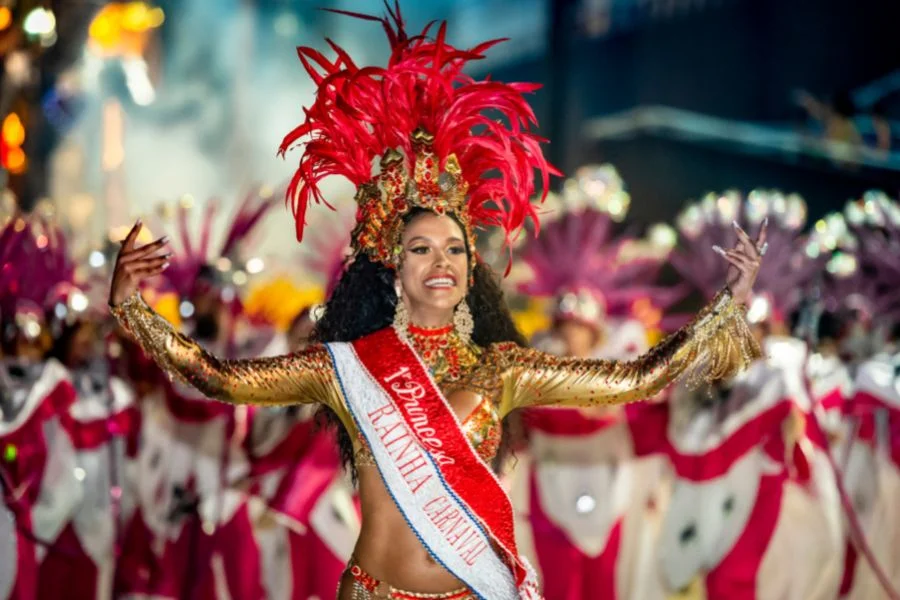 Oscar Niemeyer designed and completed Rio de Janeiro's Sambadrome (Sambadrome Marques de Sapuca), popularly known as Sambodromo or Passarela do Samba Darcy Ribeiro, in 1984. The stadium, built to accommodate the city's massive Carnival celebrations yearly, has a 2,300-foot (700-meter) runway and seats 90,000 spectators.
---
10. Meeting of Waters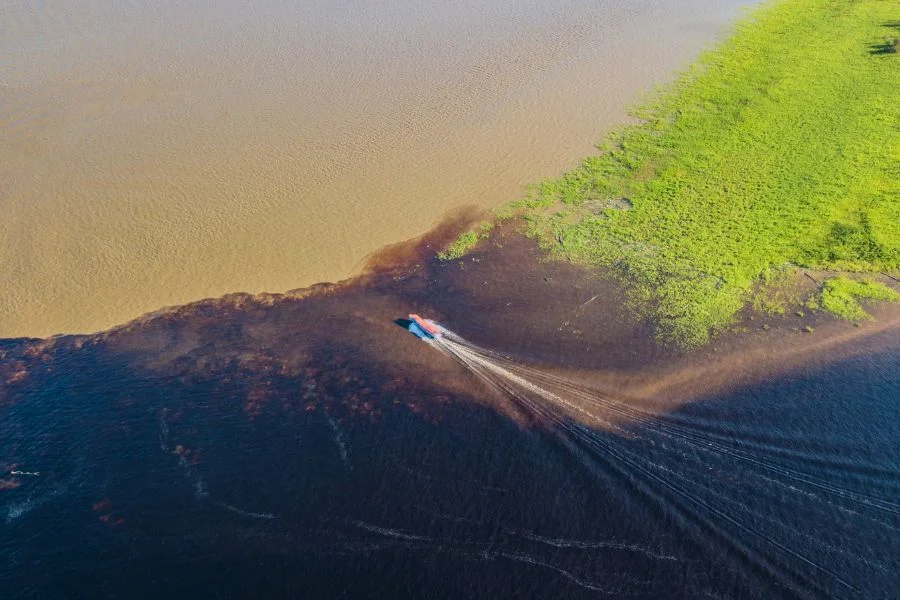 Manaus is at the confluence of two major rivers, the Solimes and the Rio Negro. Because the two rivers have different colors, it is possible to see precisely where they meet, making the Meeting of Waters, or Encontro das Aguas, a must-do for tourists to Manaus. Looking at the sight of this place is one of the best things to do in Brazil.
---
Conclusion
The Iguazu Falls (Foz de Iguacu) make a thunderous roar in the UNESCO World Heritage Site of Iguassu National Park, and traditional African influence influences the vivid spirit of Salvador. With skip-the-line access to top attractions, simple transit alternatives, and local views, numerous private and group excursions allow tourists to see it all. And, except Chile and Ecuador, Brazil borders practically every nation in South America, making it the ideal starting point for any South American travel.
---
FAQ's