Learning about a nation through its cuisine and flavors helps us better understand its societies, cultures, and individuals. Spain is renowned for having some of the best food and wine in the world and a fascinating history and culture. Visiting Spain entails me becoming acquainted with the Spanish culinary tradition through eating typical Spanish cuisine, trying typical Spanish dishes, and consuming traditional Spanish libations.
On my list of things to do in Spain were eating the local cuisine and sampling the various regions' specialties. My bucket list for Spain included Spanish food and drinks! The following list of Spanish food and authentic Spanish dishes will help you taste Spain's best flavors.
11 Top Spanish Food
---
1. JAMON IBERICO – Iberian ham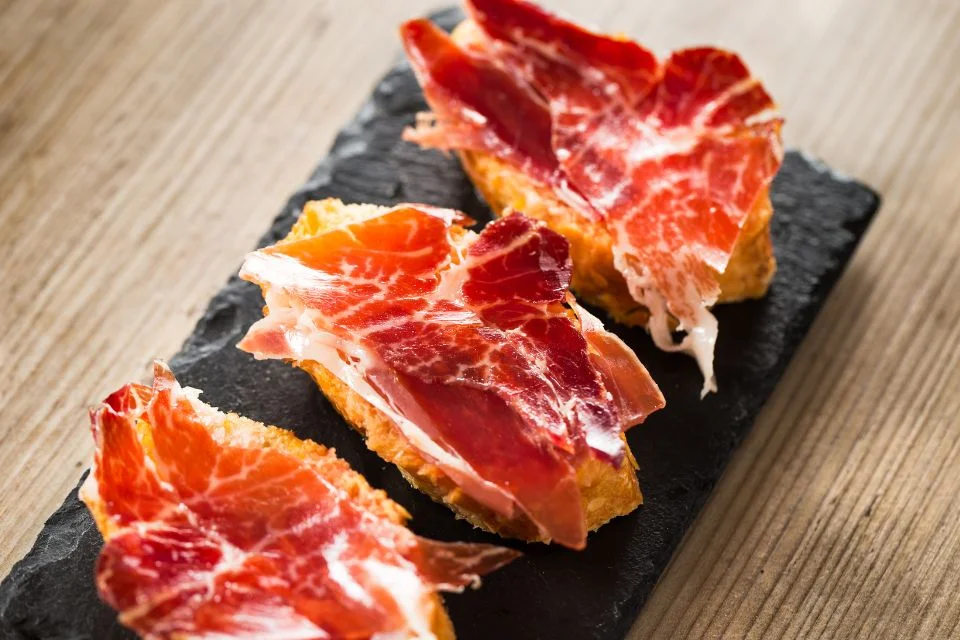 Almost every tavern and eatery in Spain has a hanging rack of ruby red salted and air-dried Spanish cured ham. JamonIberico is a symbol of Spain. Spanish JamonIberico should be on your bucket list of authentic Spanish foods if you're seeking a "meal made in Spain" or local Spanish food. Spanish cured ham comes in two varieties: Jamon serrano and JamonIberico. The best ham in Spain is JamonIberico de bellota, whereas Jamon serrano is a lower-quality, less expensive Spanish ham.
---
2. GAZPACHO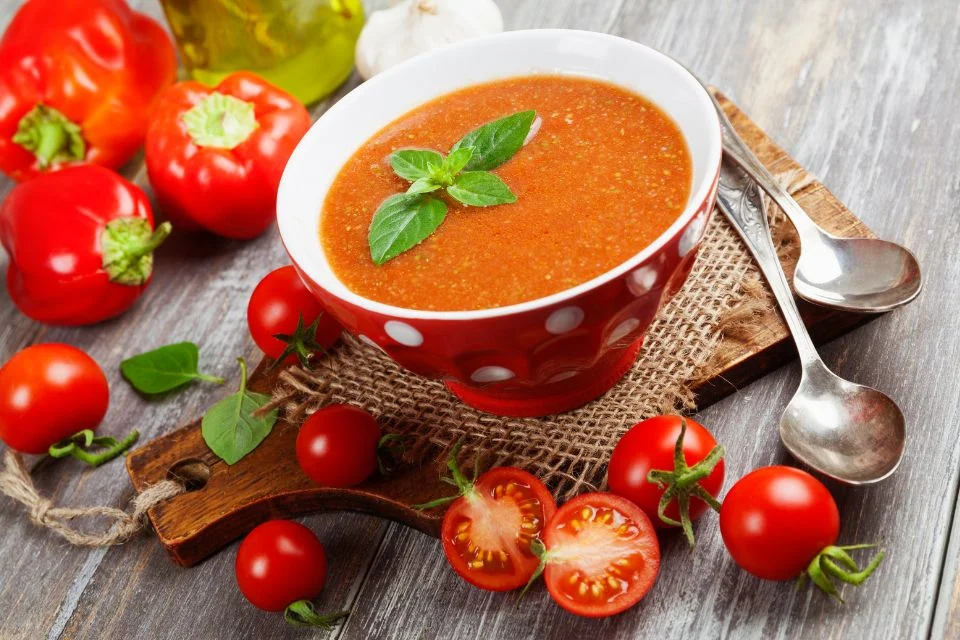 Gazpacho is a cold tomato soup that is one of the top Spanish dishes. Also, it is one of the best world's best tomato soups that originates from southern Spain. However, it has become the Spanish national food. This classic tapa food is traditionally eaten in a Spanish bowl as an appetizer or drunk from a glass.
---
3. TORTILLA ESPANOLA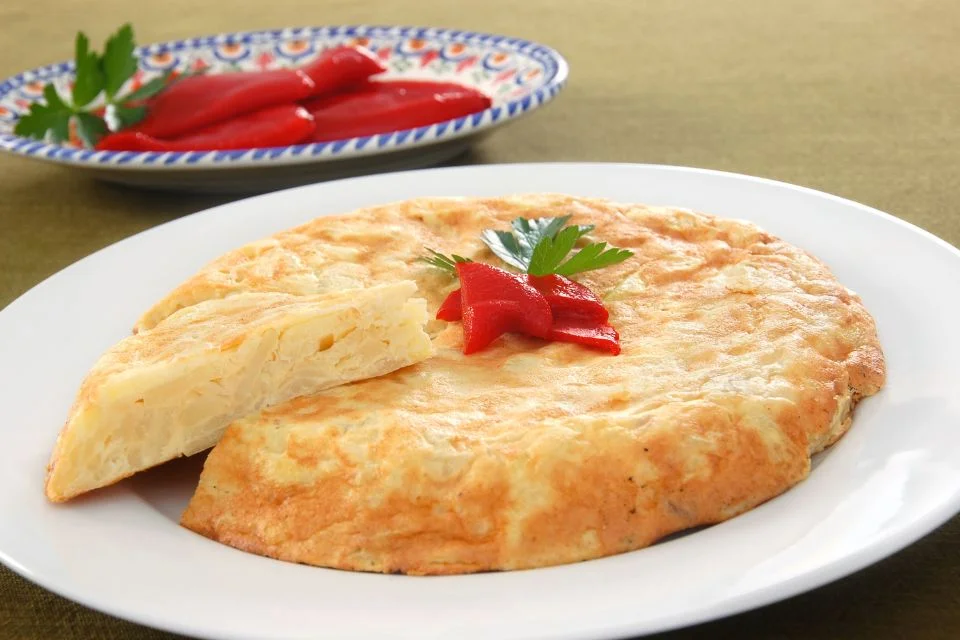 Spanish tortilla is one of the most famous Spanish food and is another Spanish national food. It is one of the simple Spanish tapas dishes made of slow-cooked caramelized potatoes and onions in eggs and olive oil. It is presented squeezed or sliced between bread as a sandwich and appears more like a quiche.
---
4. CROQUETAS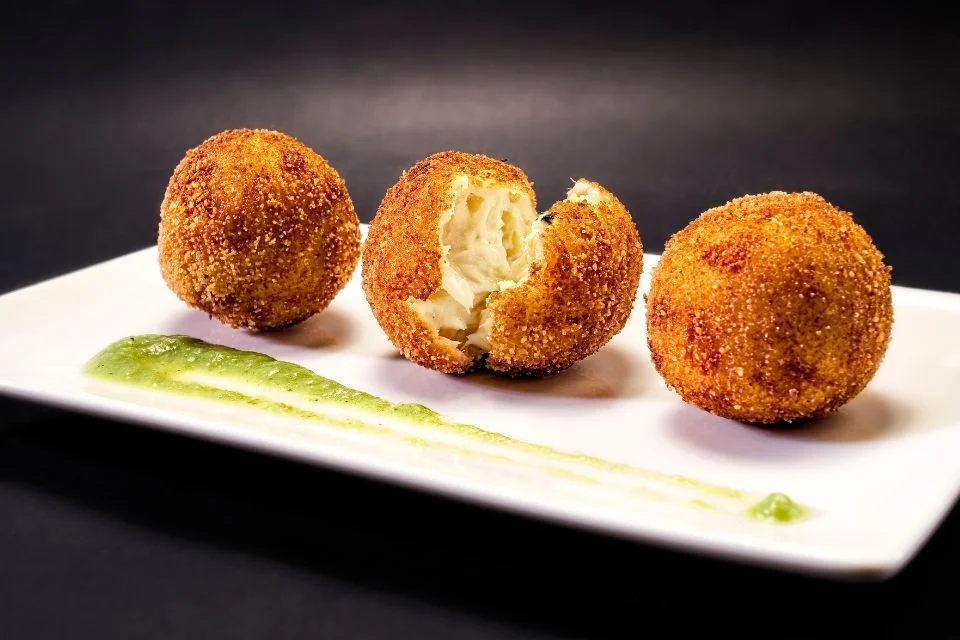 In the list of traditional Spanish tapas and foods, Croquettes are on it for sure. These consist of fried breadcrumbs and leftover food bound with potatoes and béchamel. These contain cured ham, codfish, creamy cheese, local black sausage, or Spanish blue cheese. Also, it is a traditional Spanish tapas dish.
---
5. RABO DE TORO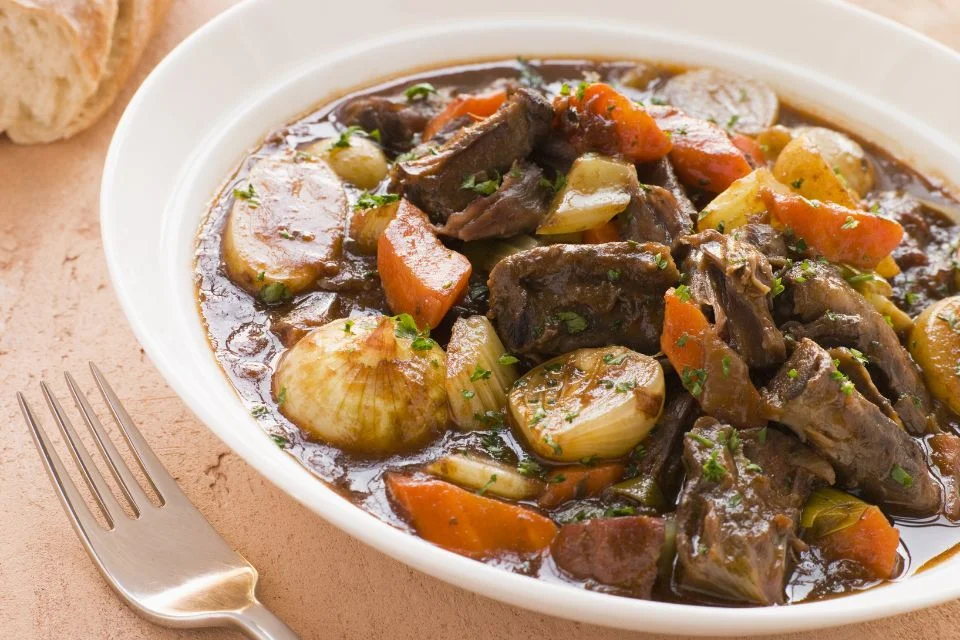 Rabo de toro has a unique place in traditional Spanish dishes and is a famous Spanish bull's tail stew. It is made by low-temperature slow cooking of oxtail flavored with garlic, red wine, and thyme. This traditional Spanish meal originates from Cordoba and is one of Spanish families' most widely cooked dishes. Rabo de Toro, formerly a working-class dish in Spain, is now a top dish and a major delicacy of Spanish cuisine.
---
6. CHORIZO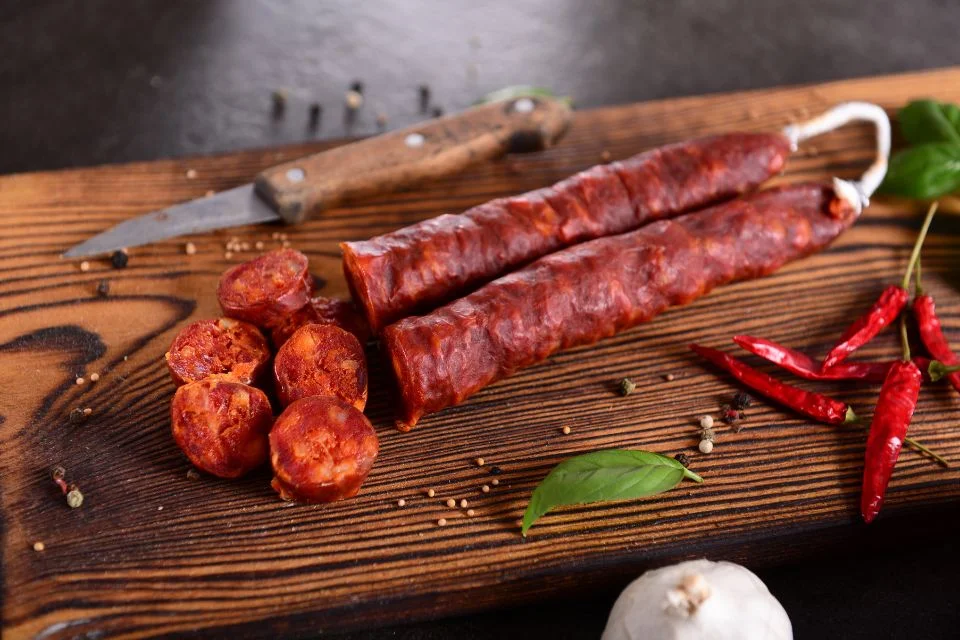 With Iberico chorizo, a list of Spanish foods from Spain would stay strong. Chorizo is a Spanish pig sausage with a sweet and smoky paprika flavor. To be more precise, this fresh or cured Spanish sausage includes chopped pork marinated in white wine, spices, herbs, and smoked paprika. It is one of the common foods in Spain and can be consumed on its own with toast or as an ingredient in various well-known Spanish meals. It can be sweet, spicy, smoked, unsmoked, fresh, or dry-cured. After all, chorizo is one of the Spanish specialties you must sample while there.
---
7. PATATAS BRAVAS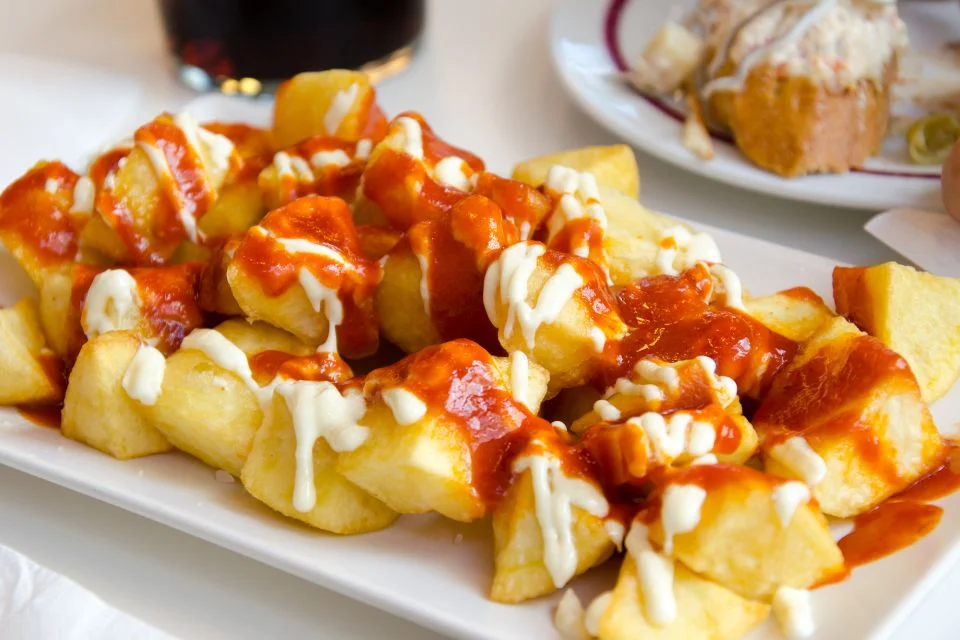 Popular Spanish tapas include calamaresfritos, patatasbravas, and chorizo a la sidra. Spanish chorizo is a well-known dish other than Spanish spicy potatoes that are the literal translation of patatasbravas, one of Spain's most popular tapas dishes. Pimentón paprika, fiery and sweet, makes the tangy bravas sauce. However, the truth is that Spanish potatoes are not as fiery as you may think. Nevertheless, one of the most well-known Spanish meals is patatasbravas.
---
8. PULPO A LA GALLEGA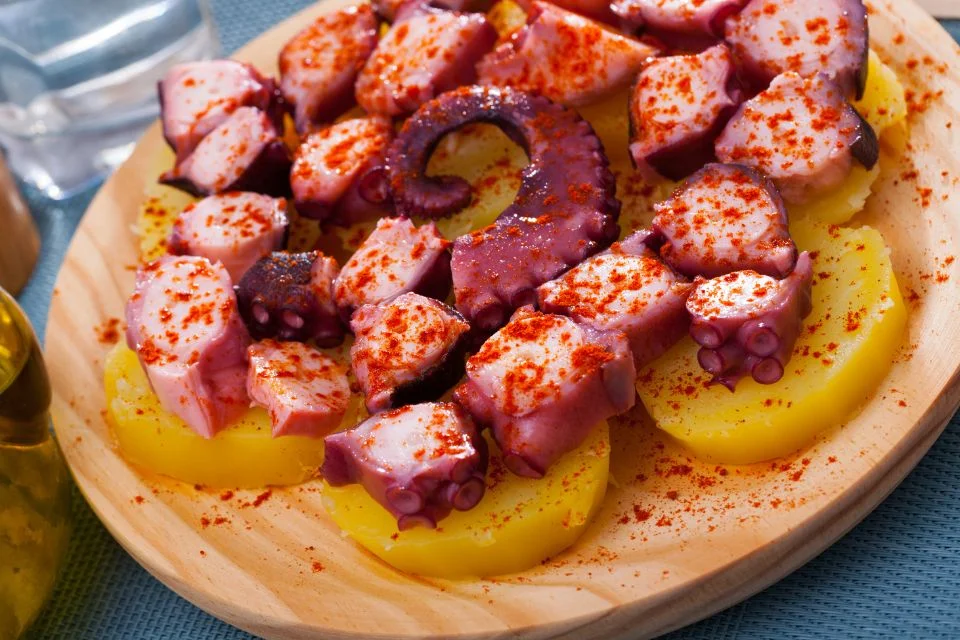 One of the most delectable and traditional Spanish dishes from the Galicia area of Spain is octopus prepared in the Galician style. But today, the octopus dish is one of the most well-known Hispanic cuisines. Pullpo a la gallega, to put it briefly, is a boiling octopus marinated in paprika, salt, and olive oil. This succulent and delicious Spanish tapa is offered on a wooden tray.
---
9. GAMBAS AL AJILLO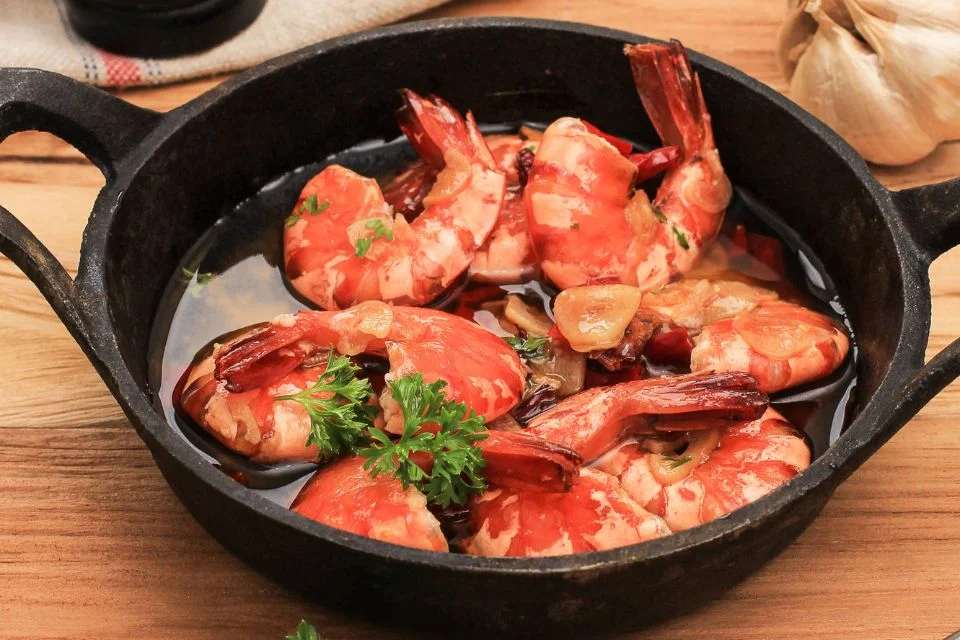 Gambas al ajillo is a traditional Spanish dish with Spanish prawns, olive oil, roasted garlic, and a tiny chile. Popular Spanish tapa dishes include Spanish garlic prawns. One of the quintessential Spanish meals, garlic prawns originated in Andalusia but are now available in all tapas bars across the country.
---
10. GARBANZOS CON ESPINACAS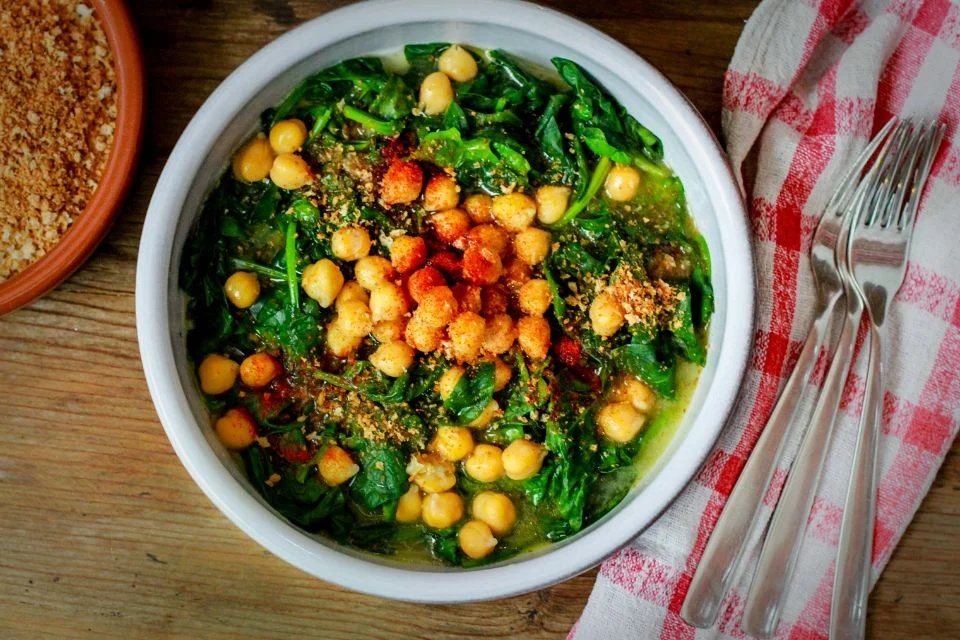 Garbanzos with espinacas, or just spinach and chickpeas in Spanish, is a straightforward vegetarian recipe. It is a Spanish tapa that is vegan and healthful. This traditional tapa is from Andalusia in Spain. You can go for garbanzos con espinacas, a popular Seville-style Spanish tapa if you're in the mood for some Spanish vegetable dishes.
---
11. CHURROS CON CHOCOLATE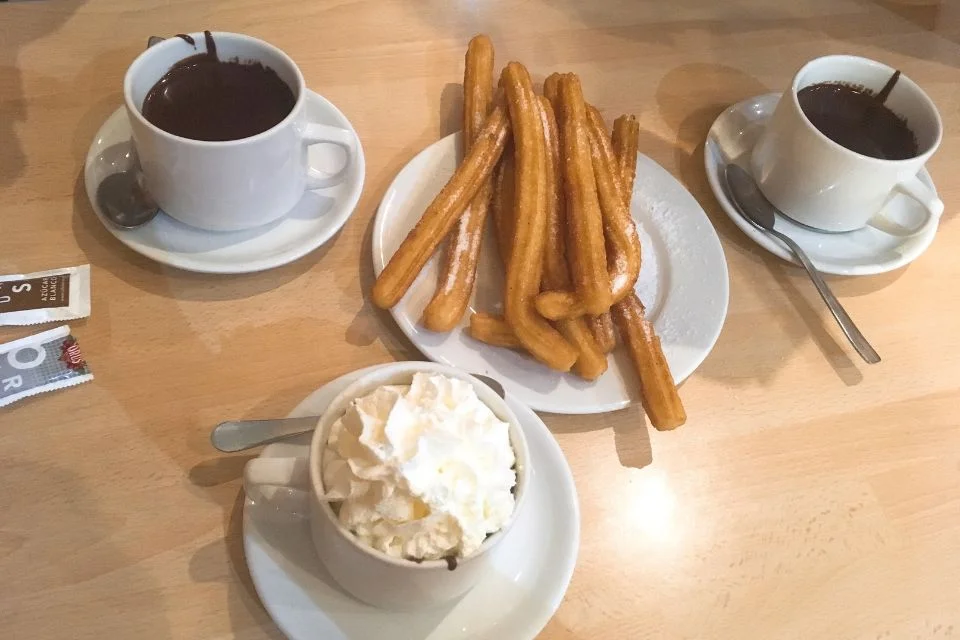 One should mention popular Spanish sweets along with traditional and famous Spanish cuisines. So let's discuss one of the traditional Spanish desserts. Churros with chocolate are unquestionably a popular dessert in Spain. In reality, Spaniards enjoy their cherished churros every morning with a cup of coffee. Traditional Spanish breakfast frequently involves dipping churros in bittersweet chocolate.
---
Conclusion
The article includes various Spanish dishes that are traditionally and tastefully famous. These dishes are worth trying and will be on your list for a trip to Spain. So, must keep them on your list!
---
FAQ's