Switzerland is a small country, but it has big mountains, a big culture, and big travel opportunities. Here, you can spend time in cosmopolitan cities to check out the museums and restaurants, then head to the colorful villages to see how locals live and learn about their culture. Here are our favorite sights and things to do in Switzerland.
6 Top Things to do in Switzerland
---
1. Climb the Matterhorn Mountain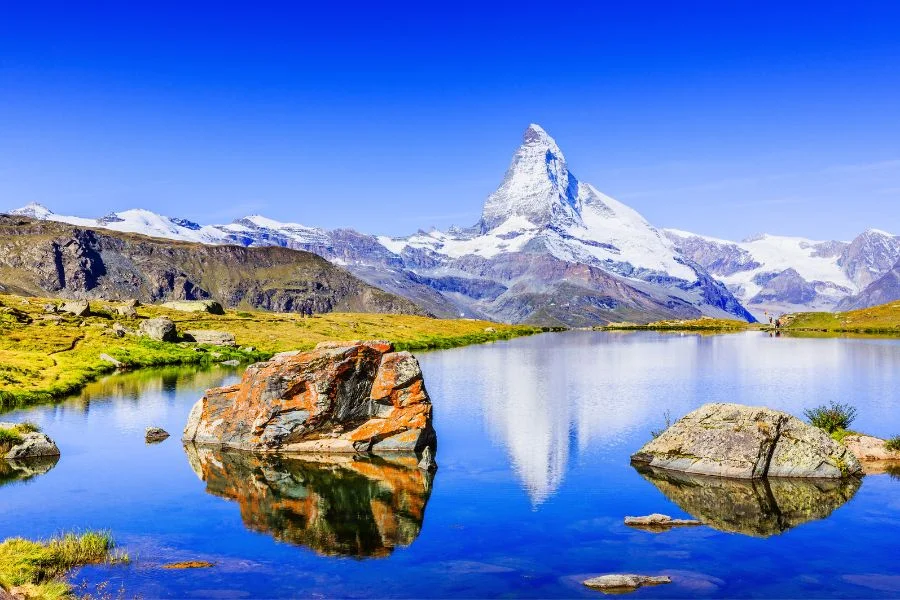 The Matterhorn is one of Switzerland's tallest mountains, but what makes it stand out is its unique shape and role in the history of mountaineering. This mountain is 4,478 meters (14,692 feet) high and is often photographed. It's close to Zermatt, which is one of Europe's most beautiful mountain towns and a great place for skiers and hikers to go all year round. The best and most beautiful way to get here is by train, and all cars in the city must be battery-powered once you get there. In Zermatt, it's also fun to ride a cable car to get to other mountains to ski, snowboard, or go hiking. Climbing Matterhorn Mountain is one of the best things to do in Switzerland.
---
2. Travel through the Swiss Alps on the Bernina Express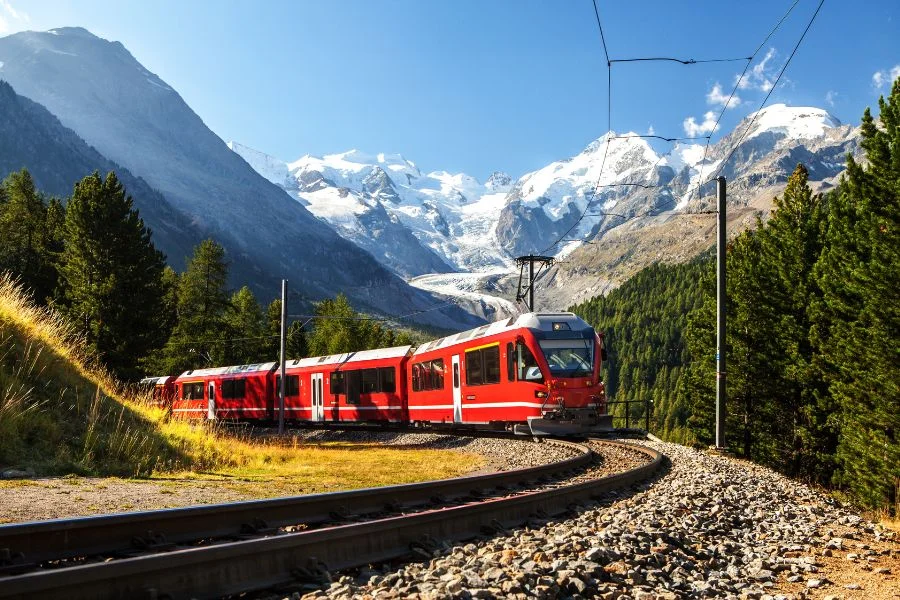 The Bernina Express is one of the most interesting things to do in Switzerland. It takes you on a trip through the Swiss Alps. Along this train route, you'll see beautiful alpine scenery, historic sites, and breathtaking views at every turn. The route goes from the Swiss town of Chur to the Italian town of Tirano. It takes about four hours and goes through the canton of Graubünden. You can also take a route from Davos, which takes about 15 minutes, or a route from St. Moritz, which takes about two hours. But if you have the time, the best way is to take the full route.
---
3. Take a Boat Ride on Lake Geneva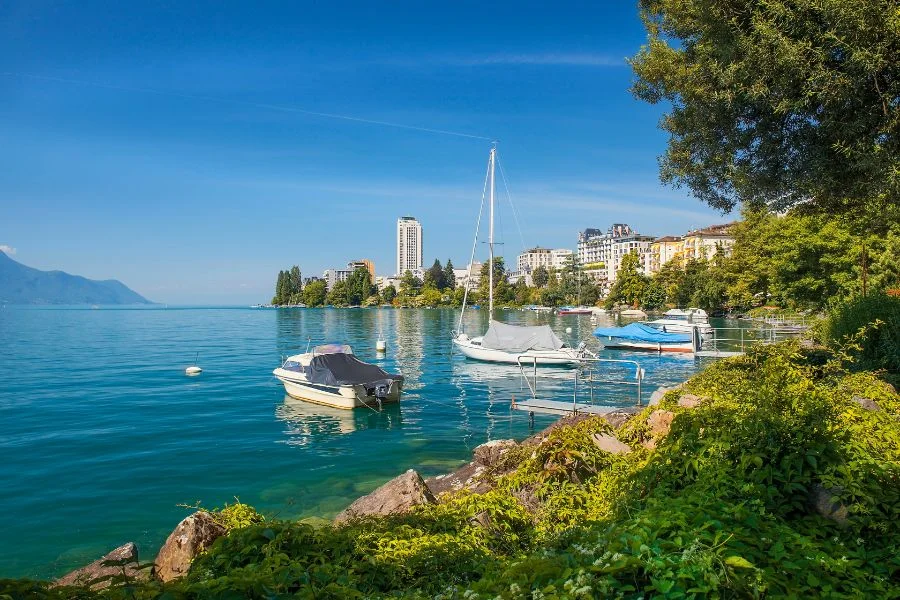 Geneva is a city that attracts people from all over the world because of its role in the United Nations and the International Red Cross. But the city itself has lots of interesting things to see and do, like several beautiful parks. Take a boat ride out on Lake Geneva and see Geneva from the water. This is one of the best ways to get to know the city. This is one of the continent's biggest lakes, and it has great views of the cities and towns nearby as well as the Alps and Jura mountain ranges, which are great for skiing and hiking, depending on the time of year. Lake Geneva is surrounded by a lot of vineyards, so it's also fun to visit the wineries in Vaud. This boat ride is one of the best things to do in Switzerland.
---
4. Discover Outdoor Adventure in Interlaken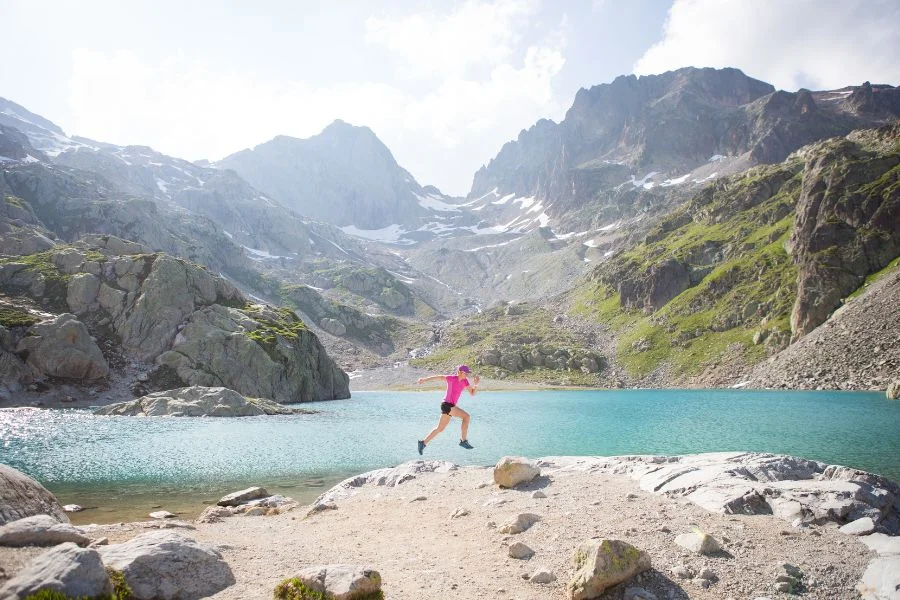 Interlaken is known as the world capital of adventure sports, and this resort area has a lot to offer people who like to be active outside. There are lots of outside things to do in Switzerland's Interlaken. The Bernese Oberland region is a good place to start your journey.
This is also a popular resort area because it has spas and fresh mountain air that can only be found here. There are a lot of local guide companies that will make sure you have everything you need to stay safe and have a great time.
---
5. Check out Bern's Old Town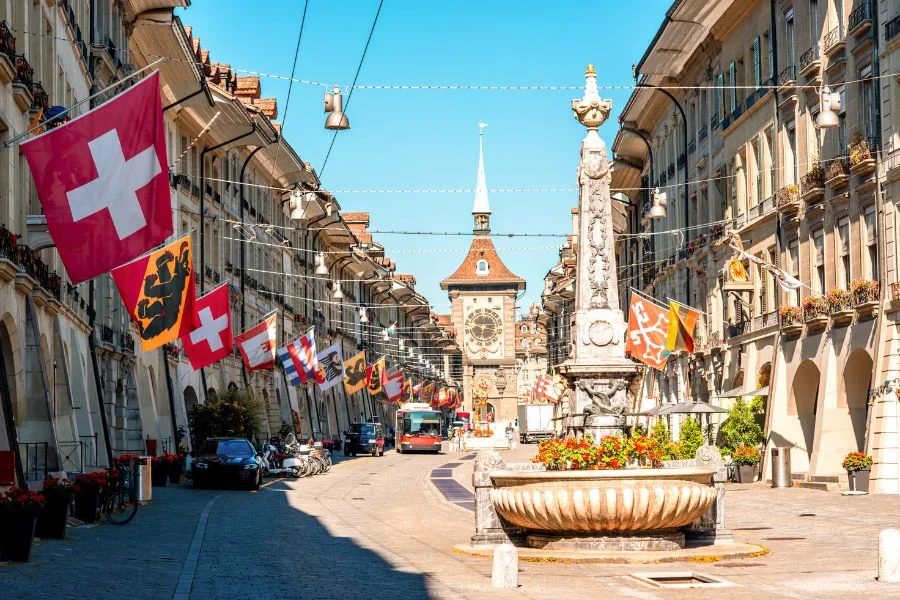 The UNESCO World Heritage Site that is Bern's Old Town is one of the best things to do in Switzerland if you are planning a trip. Here is where you can find the Bern Minster, a beautiful Gothic cathedral and town hall that is known all over the world. You can also see the Zytglogge, which is a famous clock tower with puppets that move, while you are in Bern. This is also a great place for tourists who like to shop for gifts, souvenirs, and personal items to take home. The weekly market and Bear Park, which is named after the city's animal symbol, are also great things to do here.
---
6. Boating on Lake Lucerne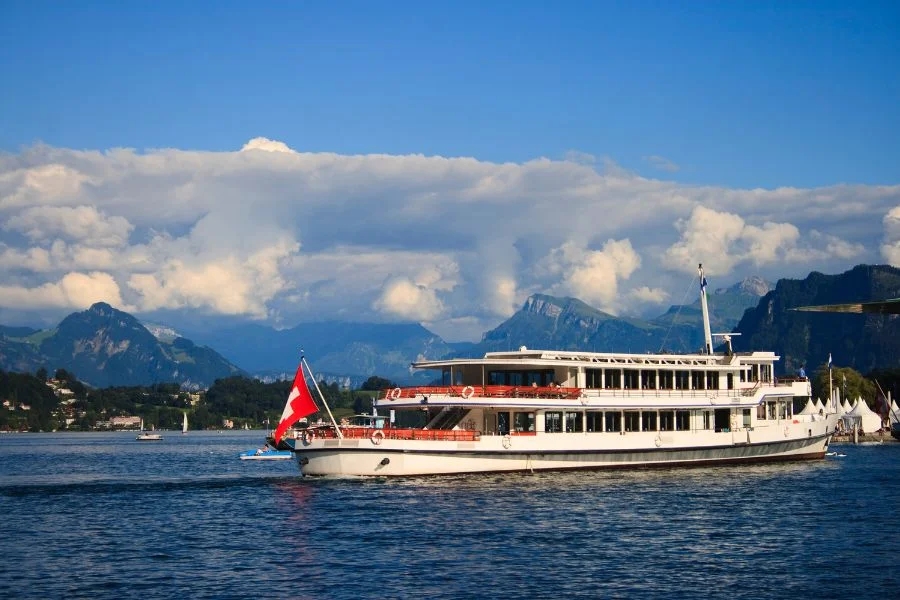 Lake Lucerne is another lake you should see while you are in Switzerland. This beautiful area is in the part of the country where people speak German. The Chapel Bridge and the Water Tower are also well-known landmarks in Lucerne. Come here to see postcard-perfect views and a charming atmosphere that will make you love Swiss culture. To get to know about the things to do in Switzerland's Lake Lucerne, you might want to take a cruise on an old paddle steamer or salon motor vessel. It's a great way to spend a warm day or evening in the summer when the lights of the city make the water sparkle like magic. You can also learn about the history of the country by taking a boat ride and then walking along the Swiss Path.
---
Conclusion
Did you find any of the items on the list to be unexpected? Now that you know so much about what makes Switzerland renowned, you'll be ready to start organizing your trip to this country that deserves a spot on your bucket list. You may obtain further information about things to do in Switzerland by going to the official website of Trailfollow.
---
FAQ's