The San Francisco Bay area's Pleasanton is a city of around 70,000 residents located in Alameda County. The city is renowned for its strategic location and comfortable climate for the majority of the year. There are many parks and green areas in Pleasanton where tourists can engage in outdoor activities like swimming, kayaking, hiking, and fishing.
The city is home to numerous eateries and retail malls, such as Pleasanton Square Shopping Center, Stoneridge Shopping Center, and Pleasanton Gateway Shopping Center.
There is never a dull moment for any visitor to Pleasanton, whether they want to learn about the community's culture and history at the Museum on Main and in downtown Pleasanton, go hiking on one of the many trails in Augustin Bernal Park, or Pleasanton Ridge Regional Park, or engage in an activity at the Alameda County Fairgrounds. Continue reading below to know more about the best hotels in Pleasanton. 
Top hotels in Pleasanton
1. Pleasanton Marriott Hotel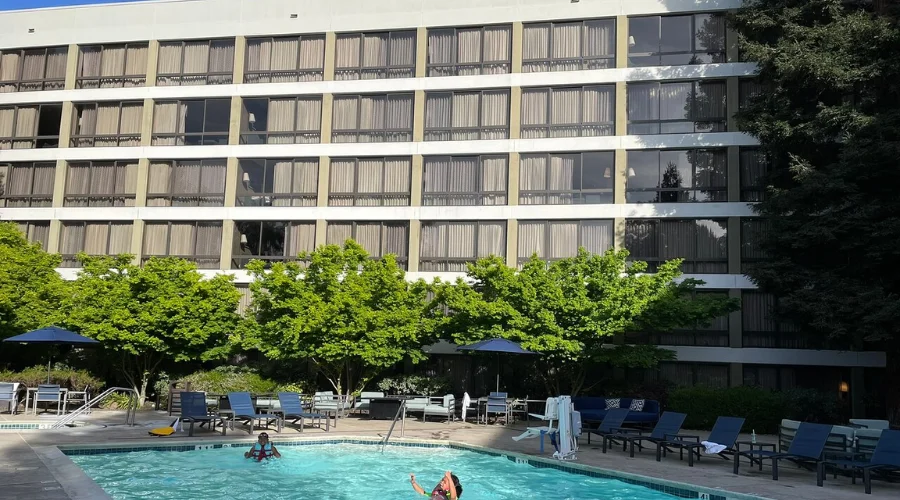 At the Pleasanton Marriott Hotel, experience the charm of California's wine country in the center of booming Silicon Valley. This one of the best hotels in Pleasanton near Dublin, CA has a complimentary shuttle within a five-mile radius, with stops at the BART train station and nearby businesses, making it easy to visit attractions and businesses. The flexible lobby space with the Lobby Reinvented concept invites visitors to mingle, converse, and share a snack or beverage. Business guests can take benefit of our hotel's business center, meeting area, and 4,100 square foot ballroom. With a view of the outdoor swimming pool area, their fitness facility aids in guests' relaxation and rejuvenation, and the Market Café and Bar is a warm place to catch up with coworkers, friends, or family.
---
2. The Rose Hotel 
Whether you're searching for entertainment, romance, pleasure, or a golf outing, The Rose Hotel provides numerous customized packages that cater to the property's advantages and our customers' preferences. The historic Pleasanton hotel location combines accessibility, bed & breakfast hospitality, and fine hotel grandeur. Park your car in our well-lit garage and stroll to eateries, posh stores, art galleries, and salons along Pleasanton Main Street. The Rose Hotel Boardroom is big enough to hold up to 18 guests while remaining comfortable for smaller gatherings.
---
3. Best Western Plus Pleasanton Inn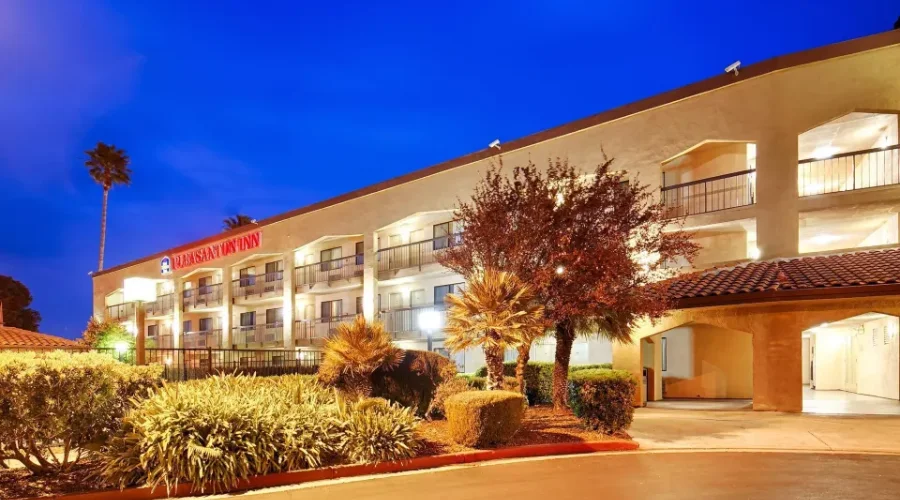 The Best Western Plus Pleasanton Hotel is one of the best hotels in Pleasanton you need to consider while seeking accommodations. Western Pleasanton is an excellent spot to stay for people interested in visiting this well-known Pleasanton monument because Chabad of Tri-Valley is close by. Being your home away from home, the luxury hotels include a flat-screen TV, air conditioning, and a fridge, and getting online is easy, with free Wi-Fi available. While resting at the Best Western Plus Pleasanton Inn, guests have access to a 24-hour front desk, a newspaper, and easy check-in and check-out. Your Pleasanton trip will be even more enjoyable thanks to the pool and free breakfast provided by Pleasanton Best Western.
---
4. Hyatt Place Dublin/Pleasanton
The Hyatt Place Dublin/Pleasanton is a 5-minute stroll from the Hacienda Crossings Shopping Mall and a 15-minute walk from the Hacienda Business Park. With 127 guestrooms, this 3-star hotel provides an outdoor pool, a 24-hour gym, and free WiFi in each room. At Hyatt Place Dublin/Pleasanton, visitors can enjoy an outdoor swimming pool, a 24-hour gym, and complimentary WiFi in public areas. If you drive, there is a free local shuttle service and self-parking that costs USD 20.00 per night. The front desk is staffed around the clock to provide concierge services, dry cleaning/laundry assistance, and valuables secure.
---
5. Tri-Valley Hotel & Suites Inn Pleasanton
Tri-Valley Hotel & Suites Inn Pleasanton, California, provides cozy lodging and has an outdoor pool. It is situated for people who want to visit the area's well-known attractions. The Tri-Valley Hotel and Suites in Pleasanton provides a 24-hour front desk, rapid check-in and check-out, and a beauty salon. It has a safe, a shopping center, and a hair salon for your convenience. Each of the 34 rooms at Tri-Valley Inn has a refrigerator and a desk. A hairdryer and shower are provided in the restrooms. The on-site restaurant at Tri-Valley Hotel & Suites is ideal for guests who prefer to eat.
---
6. Courtyard by Marriott Pleasanton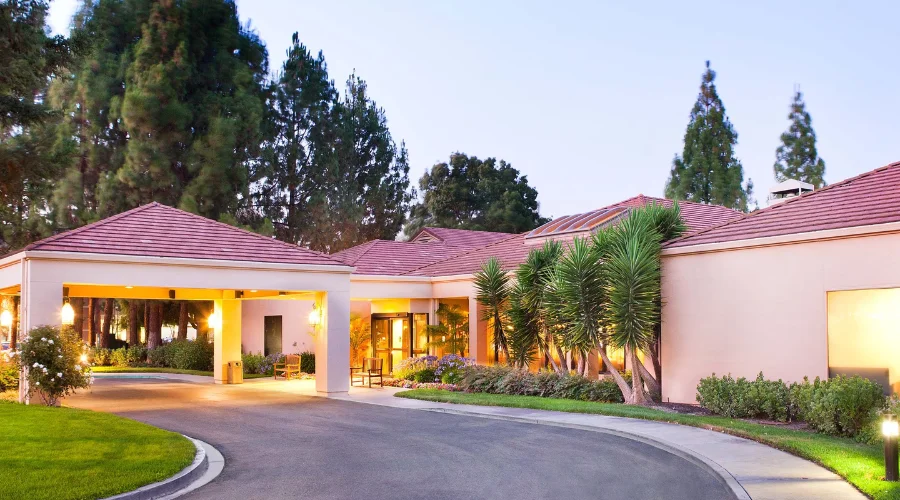 The Courtyard by Marriott Pleasanton provides travelers with an excellent home base while visiting Pleasanton because of its proximity to the Dublin / Pleasanton BART Station. Moreover, it provides a beauty salon, speedy check-in, and check-out, and an outdoor swimming pool. The recently renovated Courtyard Hotel Pleasanton has a 24-hour lobby, a car rental desk, and babysitting/child services. Moreover, support is offered by multilingual personnel. The Courtyard Pleasanton offers cozy rooms with all you need for a pleasant stay, including coffee and tea-making amenities. This hotel's bar is available to guests and is a great place to meet people in the evenings.
---
The Bottom Line
There is no denying that Pleasanton is a lovely and endearing city. In addition to having great weather for outdoor activities and relaxation, the city is also a very peaceful and tranquil destination to visit. There are many hotels in Pleasanton California to select from the above article. Pleasanton, which is part of the San Francisco Bay Area's East Bay neighborhood, provides visitors with amazing things to do, making every day here enjoyable and educational. To get more information visit the official website of Trailfollow.
FAQs